Trending insights for the bottled water channel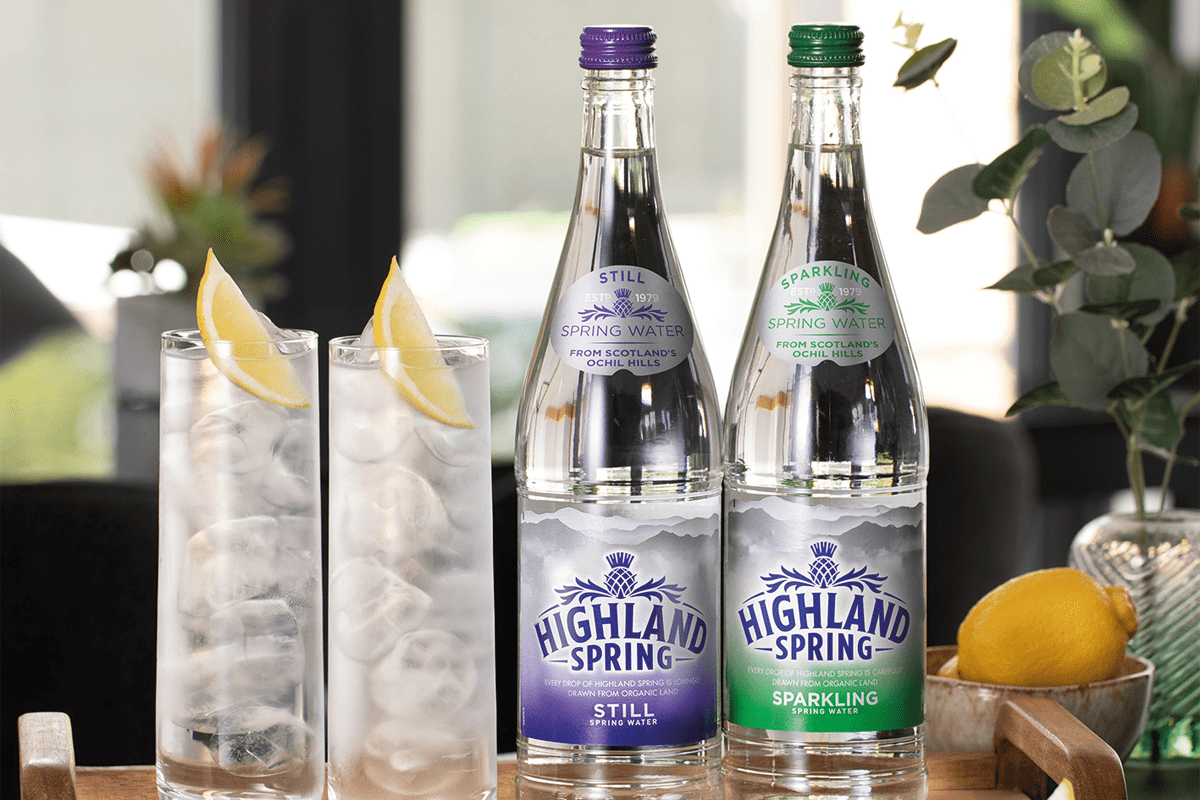 THE return to office working has been good for the bottled water category, says Highland Spring.
And it said this growth has continued as more people are looking to hydrate on the go.
Brand manager Jennie Inch said: "C-stores are an ideal location to pick up bottled water when on the go, and so it's imperative that retailers keep stock replenished.
"Highland Spring continues to be the product of choice with Scottish convenience shoppers, particularly within the sparkling water space, as it outperforms every other sparkling water brand."
Inch added that the majority of water purchases in c-stores were impulse and said retailers should have a good supply of products and place them at the front of shops for customer ease.
Aiming to capitalise on the popularity of sparkling variants for the brand, Highland Spring launched a range of sparkling flavoured water in 2021, which is available now in Pear & Elderflower, Rhubarb & Ginger and Blackberry, Plum & Hibiscus flavours.
Inch said: "We know consumers are looking for products that go beyond traditional soft drinks, and are drawn to existing products that keep them healthy and hydrated, while offering unique flavours.
"Highland Spring's flavoured sparkling cans are available in three delicious flavours and are a healthy alternative to traditional fizzy drinks.
"At under 35 calories per can and made with no sugar, they are a great option for those looking for that fizzy sensation."
Providing healthy hydration is a key goal for the bottled water firm but Highland Spring also said it aims to do so in an environmentally sustainable way – which is the core purpose of the business.
Every product in its bottled water range is 100% recyclable. Along with this, a 'recycle me' message is printed on each bottle to help communicate the message to consumers.
As the firm is keen to keep its environmental goals at the heart of the business going forward, Inch has recommended retailers to engage with their consumers more on environmental issues.
Inch said: "Retailers should aim to create a positive dialogue with customers to encourage recycling of products purchased in store, and encourage contribution to a circular economy.
"Highland Spring is dedicated to environmental leadership and providing healthy hydration in a sustainable way.
"In the summer of 2022, the business opened its rail freight facility to transport goods by train, removing 8000 truck movements from the road and saving 3,200 tonnes of CO2 emissions every year."