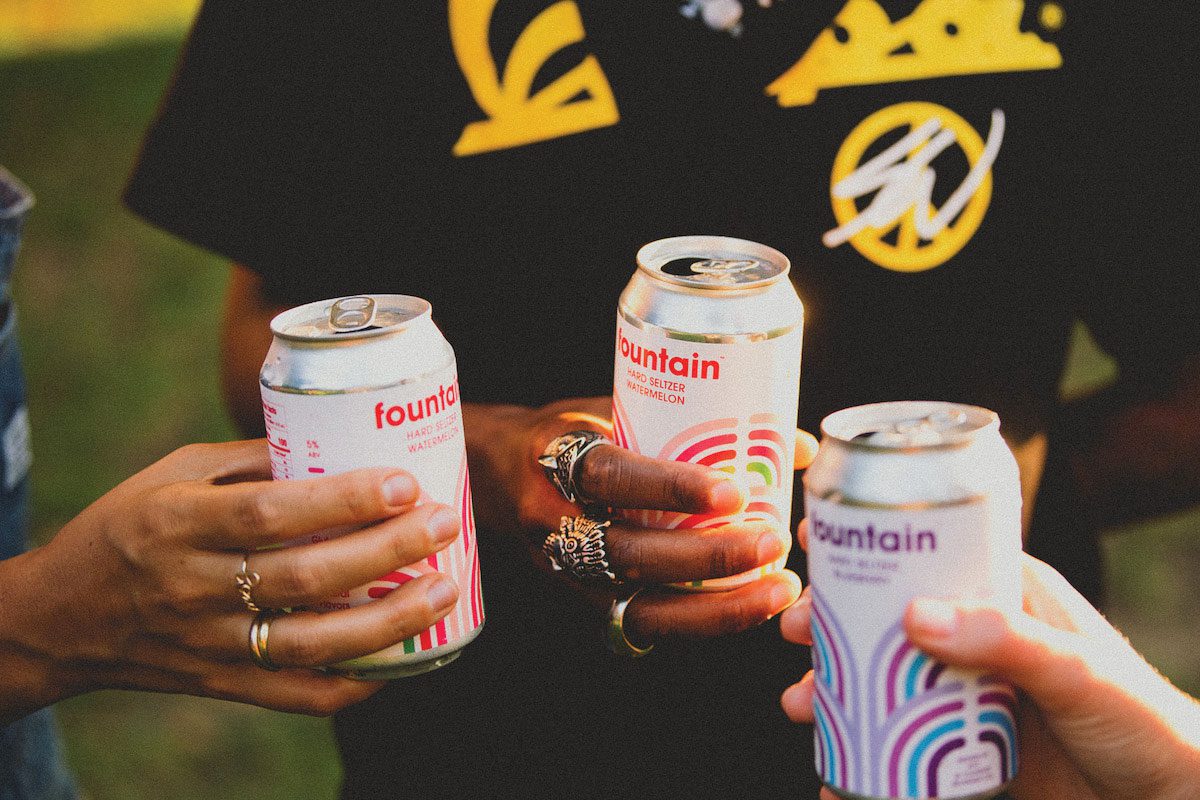 HARD Seltzer brand Fountain has been turning up the volume on its marketing activities, through a summer tour of UK music festivals.
The brand secured partnerships with 28 UK music festivals, including TRNSMT in Glasgow, where Fountain had on-site activation rights. It estimated the festival activity would allow Fountain to reach over three million consumers this summer.

Brewed in Liverpool and first launched in the UK in August 2020, Fountain is positioned as a low-calorie, low-carb, gluten-free, vegan drink. The brand's range includes flavours such as Passion Fruit, Mango, Raspberry and Watermelon.
Jon Hamm, partner at Fountain Hard Seltzer, said: "We are ecstatic to see the return of live event after a challenging two years for both the music and drinks industries.
"Having the chance to be at the heart of this journey is core to our ambition for Fountain within the UK. We are out there working hard to get cans in hands."