Customer Delivery Store of the Year
Interview with Michael Day and Stuart Forsyth
Winner details
Services: Snappy Shopper, Skwishee, Rollover, Cook, Costa Coffee, Dots Original, The Kitchen at Scotmid
Scotmid Armadale was the second Scotmid store to introduce Snappy Shopper, rolling the delivery service out on 12 October 2019.
The store's selection on the Snappy Shopper app makes good use of promotions. This includes a Key Deals section as well as seasonal activity.
The 7,600 square foot store has high footfall, averaging 8,000 in-store customers per week, primarily from the local community.
The store has benefited from a recent refit which included the installation of new energy efficient chillers as well as new branding and frontage.
Scotmid Armadale offers delivery to a 10 minute drive time radius. This ensures swift deliveries to consumers in Armadale, Bathgate, Boghall, Harthill, Blackridge and Whitburn. The catchment area houses approximately 70,000 residents.
The store was one of the first to trial next-day delivery with Snappy Shopper.
Home delivery drives sales in West Lothian
DELIVERY has been growing rapidly in the Scottish convenience channel and shows no sign of slowing down.
Scotmid Armadale is one store that has seen its delivery sales soar since first introducing the service on 12 October 2019. Selected due to its wide range and appealing catchment area, the West Lothian convenience store was only the second Scotmid site to offer Snappy Shopper – and things have been going well ever since.
Like many c-stores, Scotmid Armadale saw its delivery orders spike just a few months after introducing the service – when the first Covid lockdown was announced.
Crucially though, sales have not dropped below pre-lockdown volumes at Scotmid Armadale and with more than 300 customers using the service each week – delivery has become a core part of the store's offer.
It's not just the customers who have been impressed by the store's delivery service – Scotmid Armadale also wowed Scottish Grocer Awards judges, scooping the Customer Delivery Store of the Year prize in the process.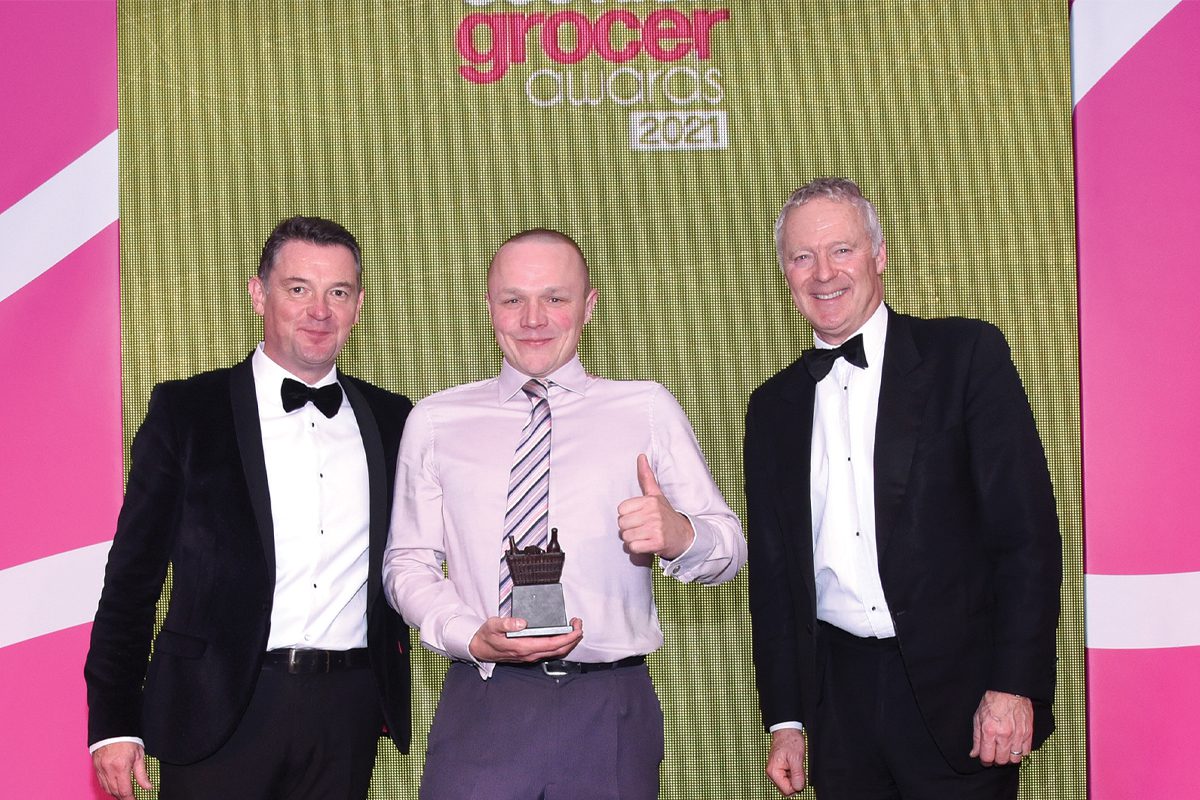 The store's sales volumes are strong, but they didn't come about by accident. Any retailers looking for advice on how to effectively market a delivery offer would do well to study what's been happening in Armadale. The store benefits from the POS materials distributed to all Scotmid stores offering delivery and in-store radio flags the service to customers as they shop.
And in addition to leaflet drops and social media activity, the store has its own delivery van decorated in a Scotmid and Snappy Shopper livery – which has helped drive awareness in the local community.
Scotmid Armadale works its delivery service hard, highlighting promotions on the Snappy Shopper app and keeping a watchful eye on consumer purchasing habits to ensure trends are reflected in the offer.
It's no small task; with close to 3,000 lines available to choose from on the Snappy Shopper app, keeping everything up-to-date can be a challenge for store manager Michael Day. However, it's a challenge the store manager seems to relish.
"We are proud to have played a role in launching Scotmid into the world of online delivery service.
"It has been a challenging time for the store and the world over during the last two years, but it has been especially rewarding to have provided this service," he said.
If thousands of lines can present challenges for a store manager, the sheer number of products on offer could leave consumers feeling lost. Not so at Scotmid Armadale where, working with Snappy Shopper, the store ensures categories are easy to navigate in the app.
It's clearly working as the store frequently receives rave reviews, resulting in Scotmid Armadale recording a 4.9 out of five star rating on the Snappy Shopper app, collected from over 1,000 reviews.
Scotmid Armadale has also been something of a pioneer when it comes to experimenting with how to develop the delivery offer.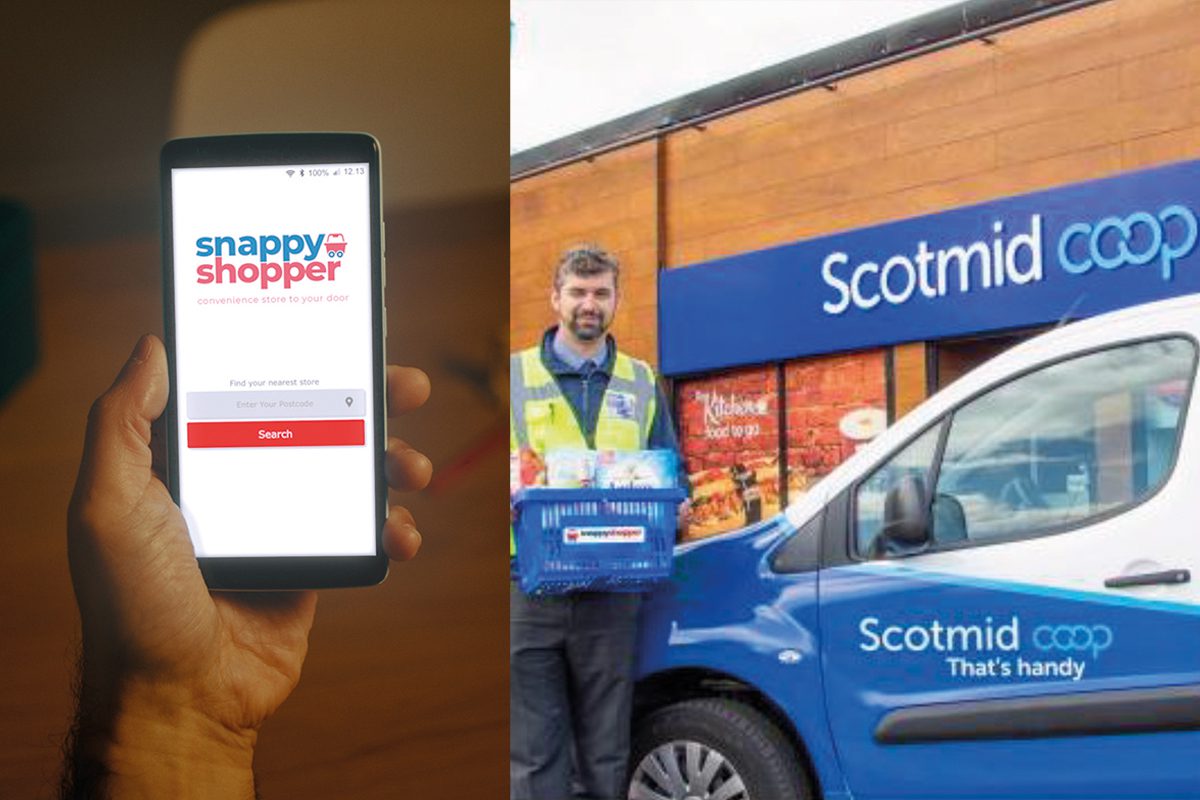 In February 2021, the store introduced a next day delivery option allowing customers to place orders one day in advance. A new initiative at the time, the next-day service saw Scotmid support Snappy Shopper as it explored different delivery options for app users.
Scotmid Armadale may have the tech and logistical side of offering home delivery down to a fine art, but process is nothing without a good product.
Thankfully for Day and his team, Scotmid Armadale has an expansive range that's tailored to the local community.
The 7,600 square foot store averages footfall of 8,000 customers every week, many of whom will be on a larger shopping mission thanks to ample provision of fresh produce.
Scotmid Armadale is an 'Everyday Convenience Plus' store, as described by the retailer. That means it caters for a three-day shop, with customers using large baskets and small trolleys.
A typical basket in-store at Scotmid Armadale consists of ingredients for cooking from scratch, like fresh fruit, vegetables and meat.
Those looking for a bit of quality without so much effort are also catered to through the store's partnership with premium frozen ready meal brand Cook.
Cook frozen food is clearly signposted both on the Snappy Shopper app and in store with signage above the freezers. SKUs in the range tick the trend boxes, with the exotic lineup including meals such as Moroccan Spiced Lamb Tagine, Beef Bourguignon and Chilli Con Carne.
Food to go is also a focus, with the store housing a 'The Kitchen at Scotmid' counter, which offers a range that covers breakfast, lunch and dinner.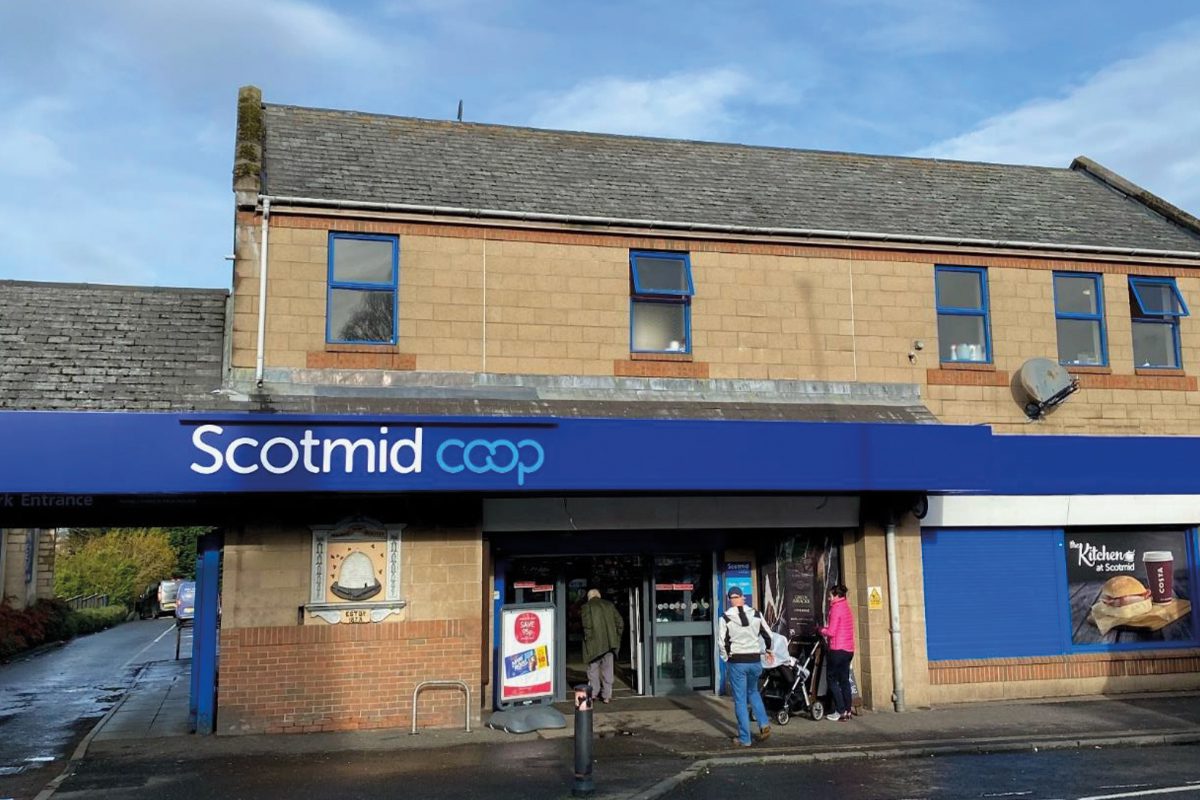 Further food to go comes in the shape of Rollover hot dogs, Dots Original donuts, Skwishee slushes and a self-serve Costa Coffee machine.
The store's range may offer plenty of potential for a successful delivery service, but it's the execution that can make all the difference – and Scotmid HQ seems pleased with the performance of store staff.
Stuart Forsyth, online delivery project manager at Scotmid, had plenty praise for the team at Scotmid Armadale and said the store has played a key role in developing the retailer's e-commerce offer.
He said: "The store launched the delivery service pre-pandemic on, what was then a start-up platform, Snappy Shopper and has assisted them in the development of their app.
"The pandemic and subsequent lockdown proved to be a real challenge for retail delivery services but Armadale rose to that challenge and ensured that as many customers received the service as was physically possible."