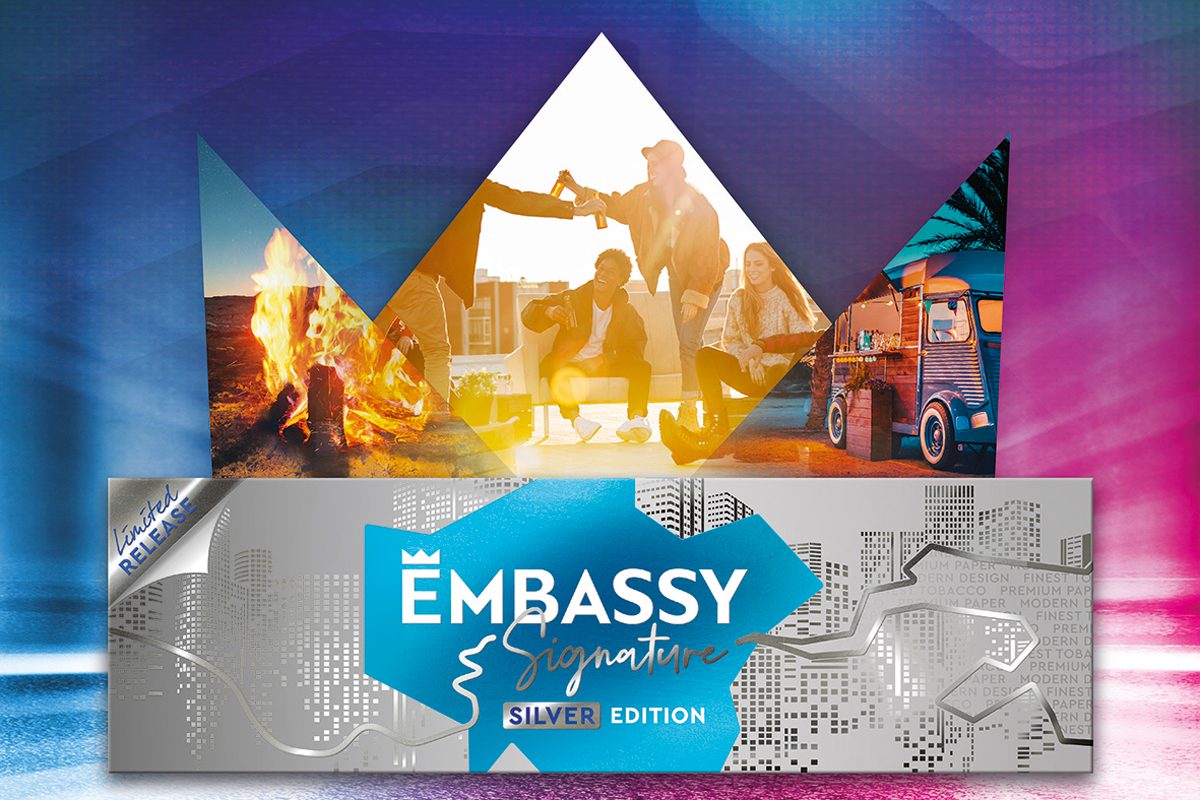 IMPERIAL Tobacco has expanded its Embassy Signature range with a limited edition release for the summer.
Embassy Signature Silver Edition is available for a limited time only and offers what Imperial described as premium features without the price tag.
The limited edition Embassy variant features reduced smoke smell paper, which Embassy described as "perfect for those who are socialising on summer days or evenings and want to limit the lingering odours of smoke on hands and clothes after smoking."
The pack has also been designed with a resealable 'fresh protect' foil.
Embassy Signature Silver Edition will be available to buy until the end of September, with an RRP of £10.15 per pack.
Tom Gully, consumer marketing manager UK at Imperial Tobacco, said: "Helping our retailers take advantage of the growing sales opportunity for premium tobacco at affordable prices is a driving factor for Imperial.
"Through this latest launch, we're offering the same popular blend at a great value price point, but with the innovative, premium features customers will be looking for.
"The new packs will be available for a limited time only, so we'd recommend retailers stock up now to take advantage of the new format while they can."