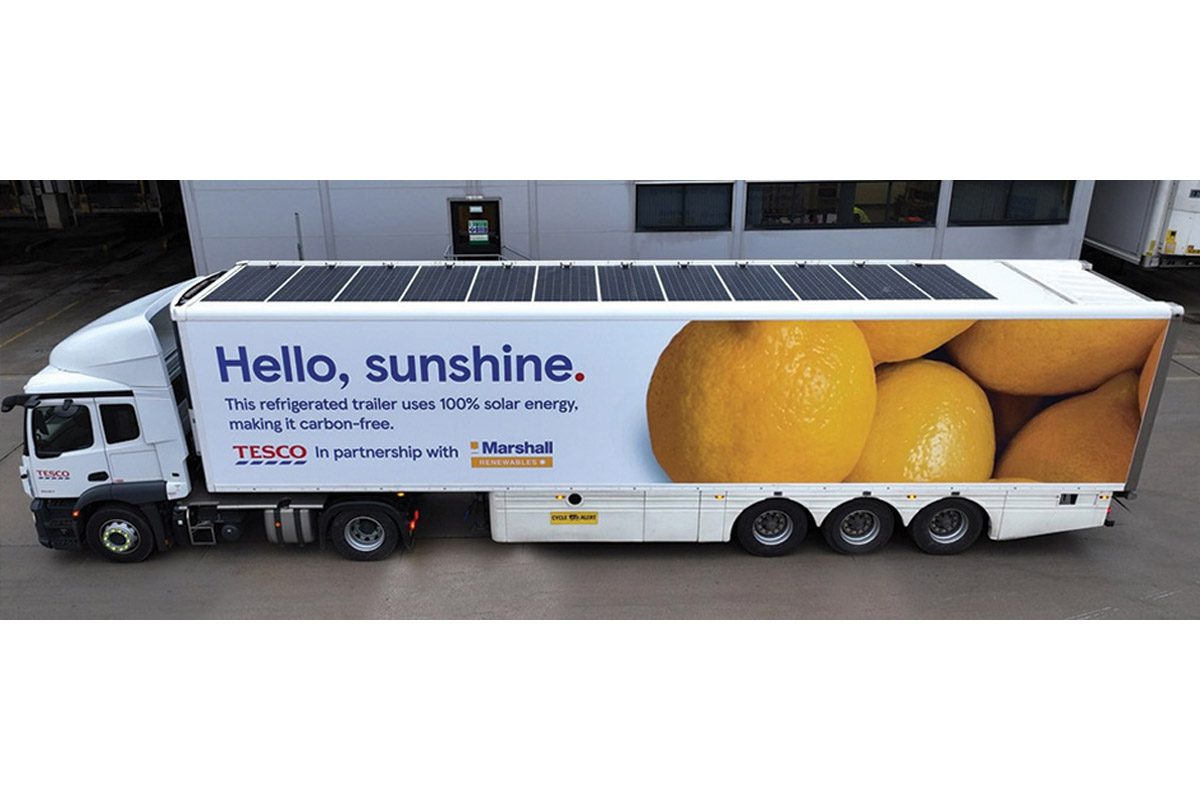 TESCO has launch a solar-powered trailer initiative that is expected to save 2,000 litres of diesel per year.
As part of a joint initiative between Tesco and Marshall Fleet Solutions, the first 13.6m trailer has rolled out to Tesco's Peterborough distribution centre, with three more destined for the same site later this year.
Tesco's solar-powered trailers are fitted with 12 lightweight Titan solar panels that store the electrical energy in long-life lightweight lithium batteries to provide power to the trailer's refrigeration unit.
The trial forms part of Tesco's wider sustainability goals. The supermarket is committed to achieving net zero carbon emissions across its own operations by 2035. Last year it launched a fleet of 'green energy' powered delivery vans in Glasgow, and has been piloting electric articulated trucks in Magor, Wales.