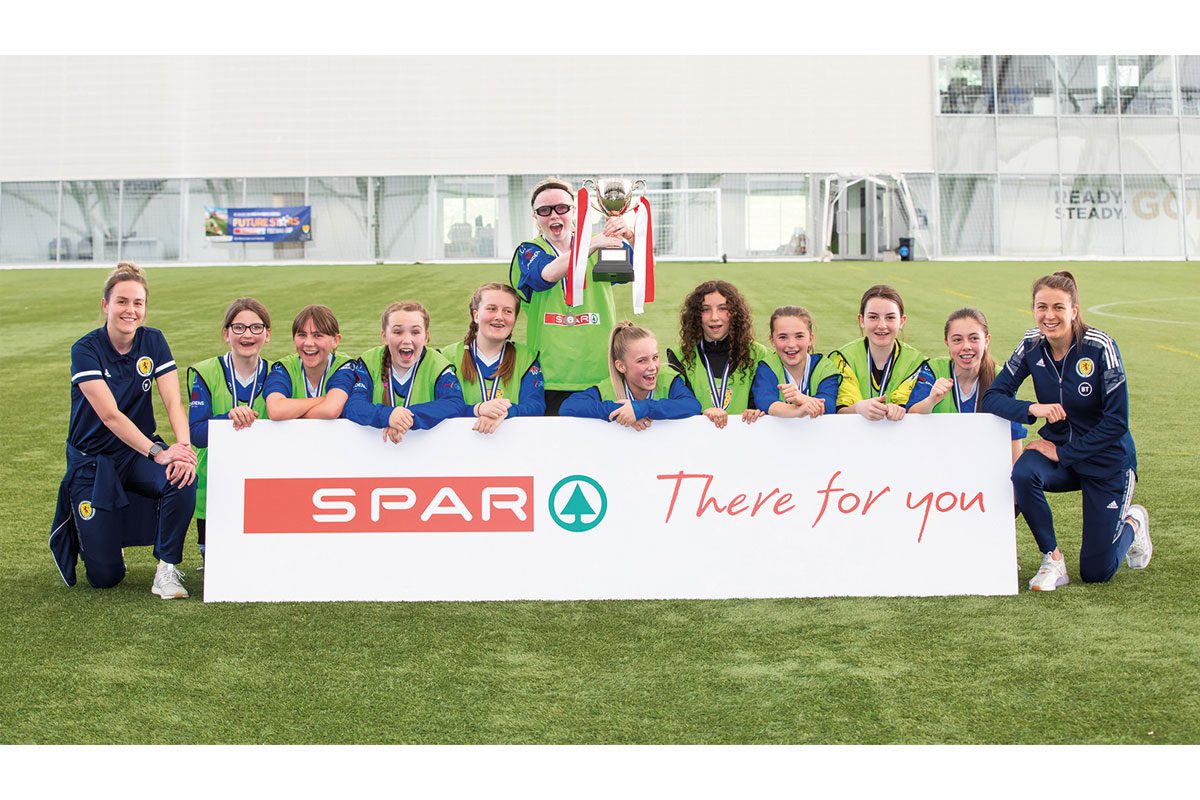 SPAR Scotland celebrated the return of its Future Stars Cup girls football tournament last month.
Following a Covid cancellation, over 250 girls aged 12-16 gathered at the Oriam, on Herriot-Watt University's Riccarton campus in Edinburgh, to take part in the competition.
Scotland international footballers Lee Alexander and Lizzie Arnot were also in attendance on the day.
Colin McLean, chief exec of Spar Scotland wholesaler CJ Lang, said: "Being a partner of the Scottish FA has enabled us to finally deliver this tournament and give girls aged 12 to 16 across Scotland the opportunity to compete in a competitive tournament.
"Huge congratulations to all the teams who took part in our tournament, not just to the ones who made finals day. We're really looking forward to delivering an even bigger event later this year."
• Spar Scotland sponsors the Scotland Women's National Team and is the grassroots sponsors for the Scottish FA.