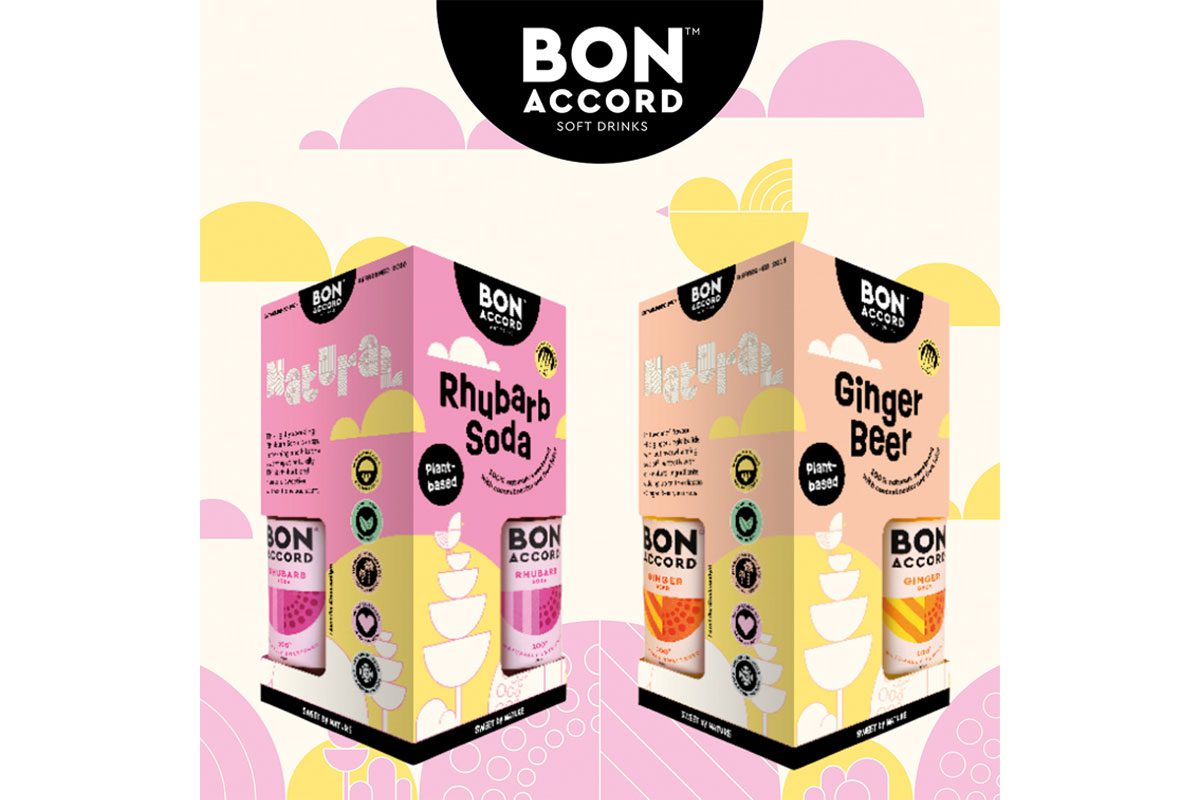 SCOTTISH soft drinks brand Bon Accord turns six this summer – sort of.
Established in 1903 and revived in 2016, Bon Accord is well-kent among many older Scottish consumers, but the brand is as much a start-up as it is a heritage proposition.
Jen Lubbers, brand manager for Bon Accord, told Scottish Grocer how the soft drinks maker has been on a retail journey since the onset of the pandemic, scoring some lucrative listings on the way.
"There was a point during the pandemic, when people couldn't drink in venues, when we had to say 'retail has to be a huge focus for us now' and it really is," she said.
Bon Accord has managed to pivot successfully into operating with a larger retail presence. The brand got its start with Edinburgh independent multiple operator Margiotta, before going on to secure shelf space in ten Morrisons stores, as well as three runs in Scottish Aldi stores.
Lubbers said the five-strong team at Bon Accord Soft Drinks was delighted to secure those listings, and the firm has been reinvesting proceeds to fuel further expansion – spending on more warehouse space and staffing to manage retail accounts.
It's also proof of concept for the premium soft drink brand in Scottish retail.
Lubbers acknowledged that the brand will never be the cheapest option on the market, but she reckons its premium credentials are a selling point in and of themselves.
"We stand behind the quality of our product and the support that we give to our customers.
"We don't use refined sugar, we don't use artificial sweeteners, we use all-natural flavouring and we bottle in glass.
"There's a reason our product is a premium product, there's a market for it," she said.
And while the Bon Accord team may be too busy to throw a huge birthday bash, Lubbers reckons the recent retail channel growth has already served as a reward for the team's efforts.
"For us, the growth we've had over the last six years has been so significant, it's amazing to get to this point. That's the celebration," she said.
• The Bon Accord range comprises 14 SKUs, with flavours ranging from Cloudy Lemonade and Bona-Cola, to Rhubarb Soda and Ginger Beer. The range also includes a selection of larger 750ml sharing packs, as well as four-pack multipacks.