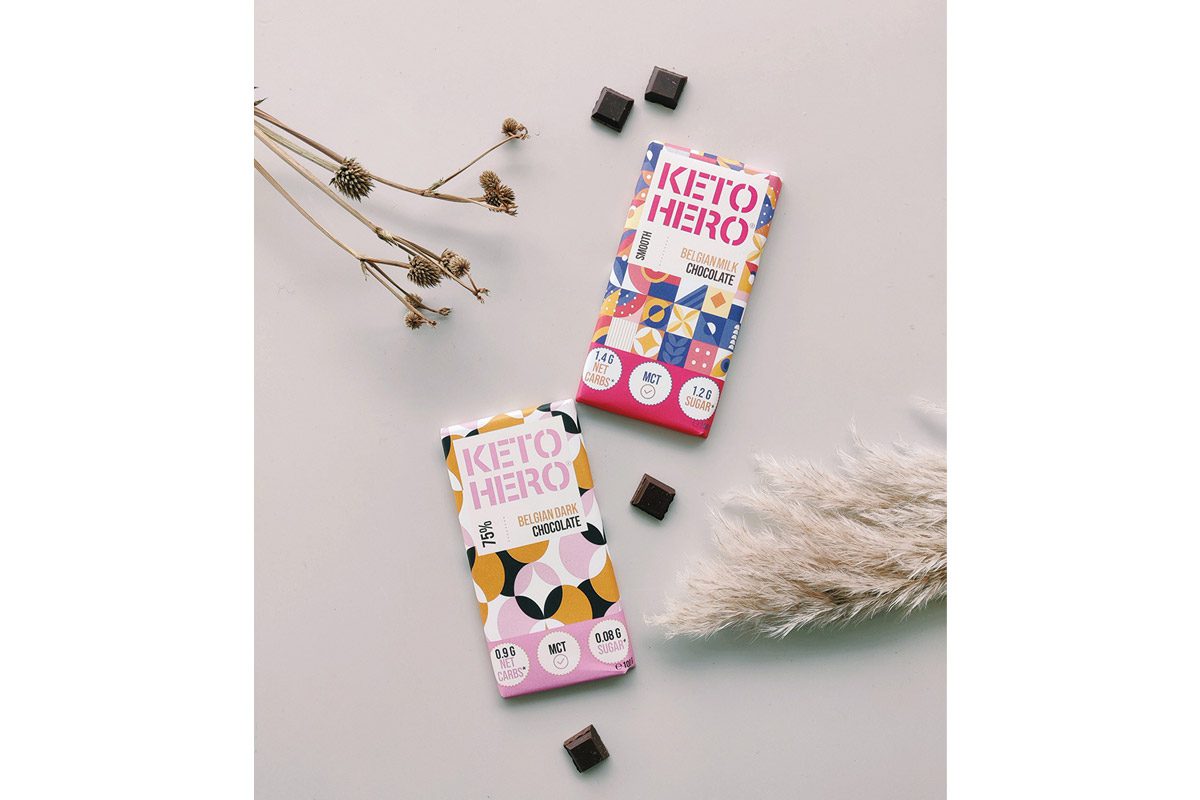 CONFECTIONERY wholesaler Chocobel has launched a chocolate bar aimed at consumers following a Keto diet.
After what Chocobel described as a successful launch in Belgium, the Keto Hero range is rolling out in the UK.
There are three 100g bars in the range: Belgian Milk Chocolate, Belgian White Chocolate and Belgian Dark Chocolate.
Keto diets are low in carbohydrates and high in fat. To cater to these needs, Keto Hero bars combine naturally occurring sugars with supplements, such as fatty MCT oil and erythitol – a low calorie sweetener.
A spokesperson for Chocobel said: "In 2020, 'keto' was one of Google's most searched for subjects, with over 25.4 million searches.
"With experts predicting that the keto industry will be worth $15.6m by 2027, now is the time to ensure that you have the products on hand to fulfil your customers' demands.
"Featuring impactful, informative, and colourful packaging that has guaranteed shelf stand out, the Keto Hero range can work both in the standard confectionary aisle, or within a special diet area."
All three Keto Hero variants are available to buy through the Chocobel website in packs of 12 priced at £21.92.