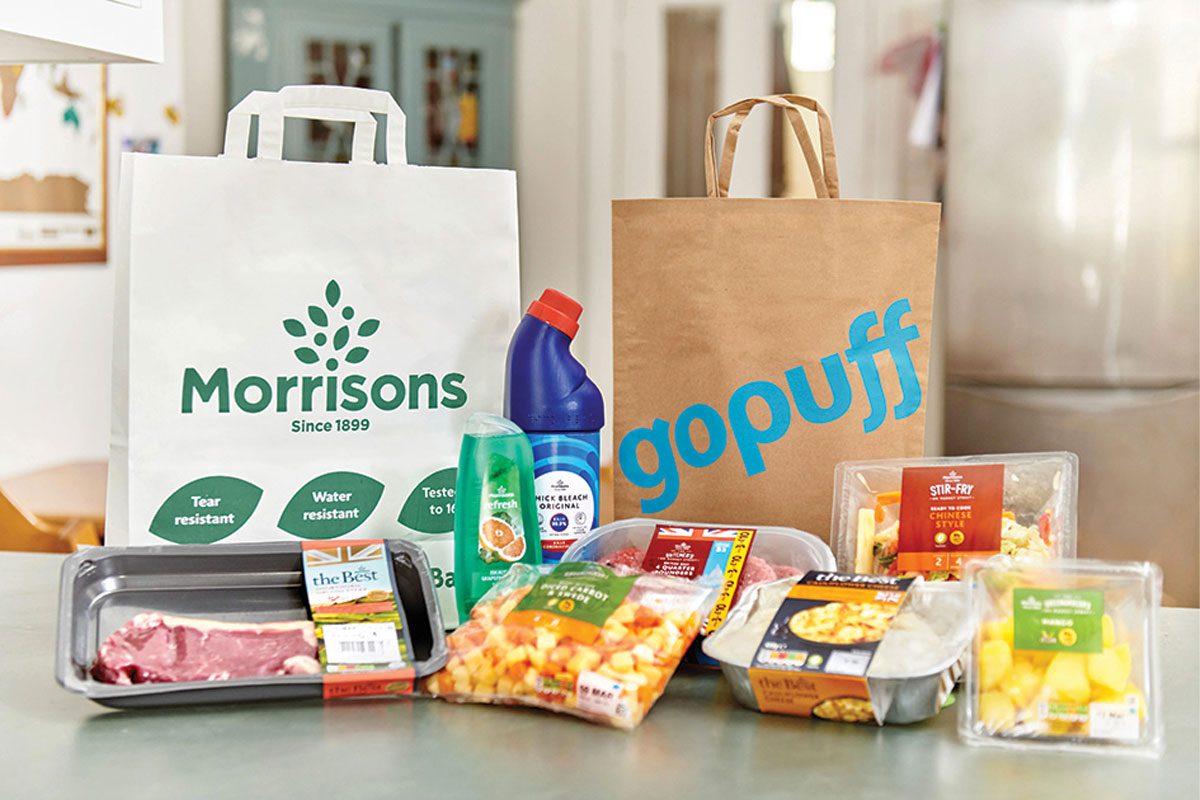 MORRISONS has entered into a multi-year partnership with delivery platform Gopuff.
The deal will see Morrisons fresh food, own-brand and branded products added to Gopuff's delivery catalogue.
Customers ordering Morrisons products through Gopuff can expect to receive delivery in as little as 15-20 minutes, the supermarket has claimed.
Founded in the US, Gopuff currently delivers food, drink and other household products to consumers in selected cities across the UK. The firm has an eye for expansion and its website promises consumers it will be bringing its services "to an area near you soon."
David Potts, chief executive, Morrisons, said: "Gopuff is an acknowledged leader and innovator in rapid delivery and this partnership will enable us to deliver a very strong range of Morrisons fresh food and customer favourites to front doors across the UK in a matter of minutes."
Yakir Gola, co-founder and co-CEO, Gopuff, said: "Morrisons' product offering, sustained focus on supporting local producers and suppliers, as well as their relentless commitment to the customer, made this an ideal partnership for Gopuff.
"As we continue to expand Gopuff's presence and product offering across the UK, we're proud to partner with one of the largest and most beloved brands in the market.
"Morrisons can now meet their loyal customers where they are and we look forward to bringing local Gopuff customers access to more of the products they love."