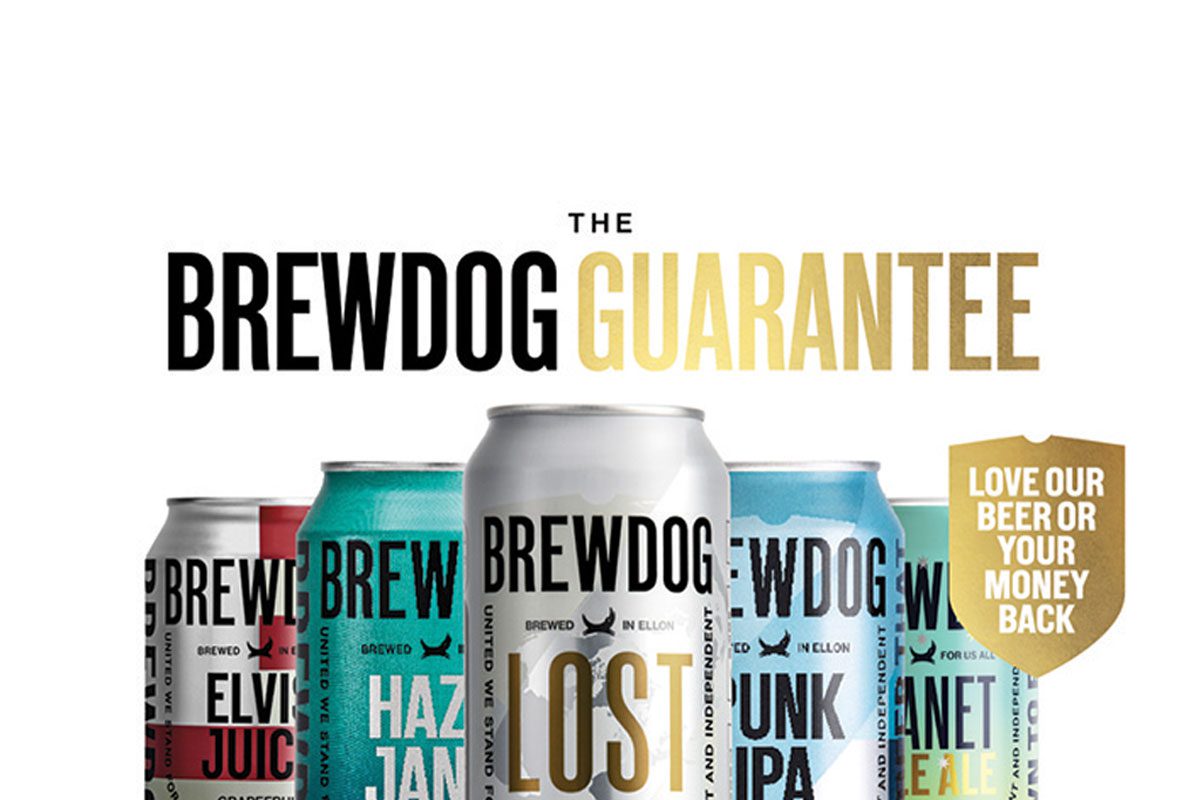 SATISFACTION or your money back – BrewDog has said it will refund shoppers' purchases if they are not satisfied with the brewer's beer.
'The BrewDog Guarantee' can be seen on-pack in Asda stores now and is set to roll out across the grocery and convenience channels.
To redeem a refund, consumers can visit a dedicated website where they can upload proof of purchase along with 15 words on why they were not satisfied. The promotion will run until 22 May.
The money-back scheme will be visible across 4-packs of Punk IPA, Lost Lager, Hazy Jane, Elvis Juice and Planet Pale.
Daniel Jones, head of marketing at BrewDog, said: "With the first-ever BrewDog Guarantee, we want to show our customers just how confident we are in the taste of our beer by offering them the chance to claim their money back if they don't love it."