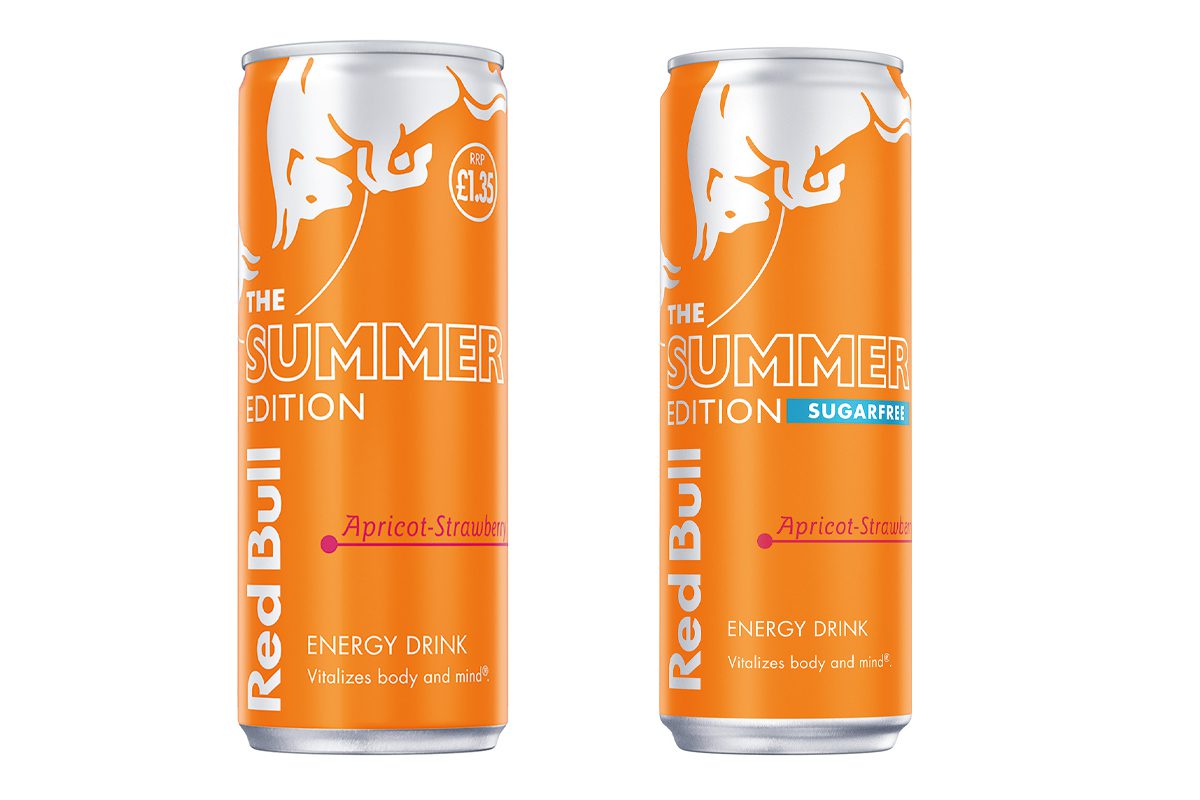 RED Bull has unveiled the latest limited edition flavour in its seasonal Editions range.
This year's Red Bull Summer Edition flavour is Apricot-Strawberry. It is available in both a plain and PMP 250ml orange can for a limited time.
The new flavour has rolled out with full sugar and Sugarfree options.
Red Bull is supporting the launch of its seasonal SKUs with in-store marketing activity, including POS and FSDUs.
The launch of Red Bull Summer Editions Apricot-Strawberry follows on from the success of last year's release, Summer Edition Cactus Fruit, which was made permanent and is now known as Red Bull Green Edition.
A spokesperson for Red Bull said: "The launch of the latest Red Bull Summer Edition aims to drive the continual growth of flavoured options in the Sports and Energy category."