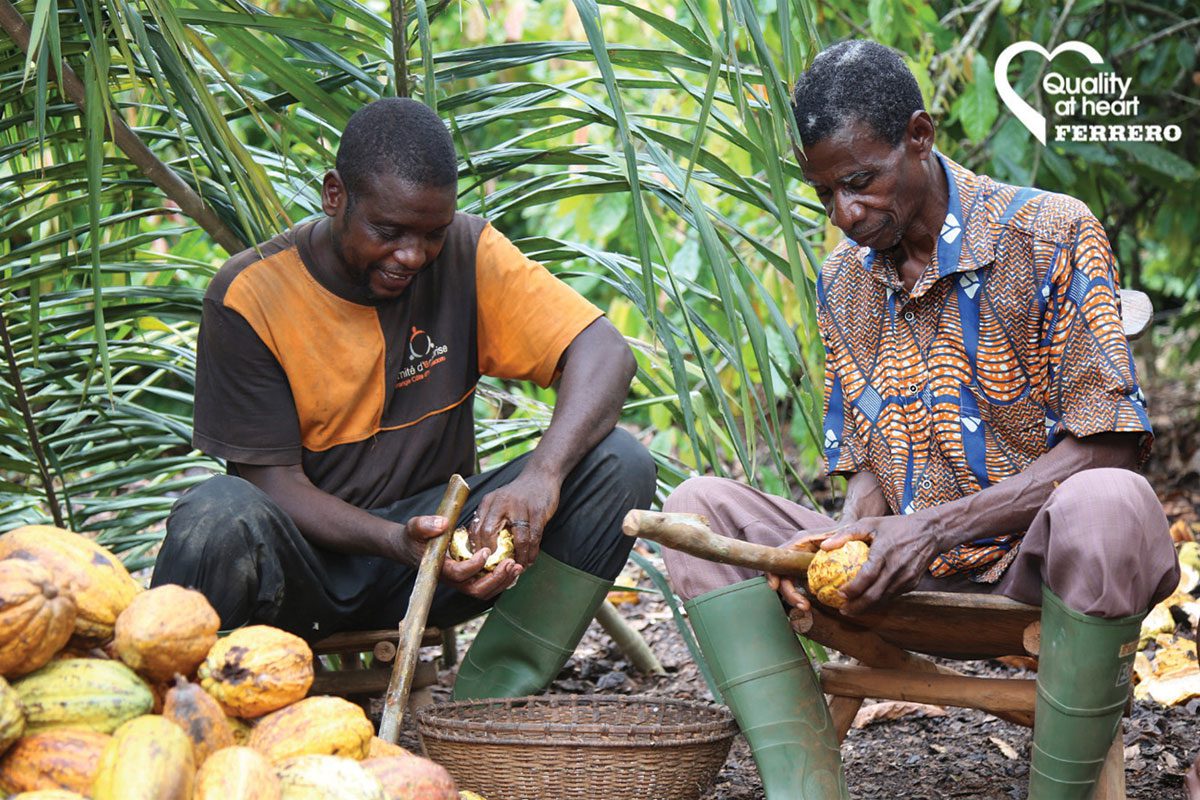 FERRERO has claimed it's putting the livelihoods of farmers first, through its new Cocoa Charter and Action Plan.
The new farm development plan sees Ferrero commit to paying a cash premium to farmers on top of the commercial price of their product.
Ferrero will also introduce new human rights policies and social practices in a bid to "protect the rights of children" in cocoa growing communities. Other commitments include introducing new agroforesty systems to protect the environment, and greater supply-chain transparency. At present Ferrero's cocoa supply chain is 96% traceable to farm level.
Marco Gonçalves, chief procurement and hazelnut company officer at Ferrero, said: "We are strengthening our activities to bring about lasting change for the sector."