Flying Fish focuses on environment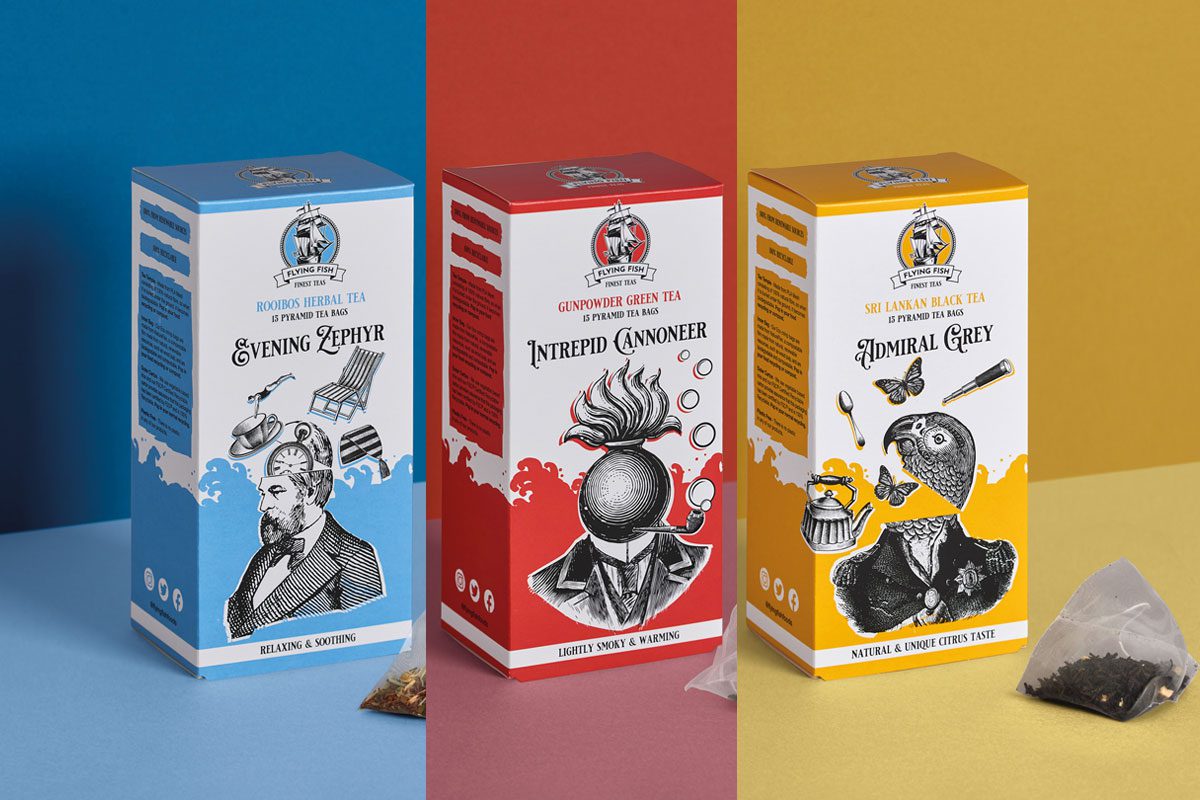 FLYING Fish Foods' tea brand may take design cues from Monty Python, but there's nothing silly about its sustainability goals.
Available in five blends, Flying Fish Foods tea range comes in 100% recyclable, renewable and plastic-free packaging.
Jon and Duncan, Flying Fish Foods founders said they spent two years on strategic planning to ensure the teas fit with their own criteria for sustainability and quality.
The pair said that tea plantations have been known to have "a direct impact on habitat and the wider environment," while the oil-based plastics used to seal most tea bags today mean that they are not fully recyclable – largely ending up in landfill.
Not so with Flying Fish Foods' tea range, which has been certified by the Forest Stewardship Council.
"We want to highlight the problems with the industry, and to show that it is possible to create eco-friendly products that aren't only responsible, but also bring highest quality produce to customers looking for a modern spin on classic flavours," they said.
The Flying Fish Foods tea range comprises a selection of black, green and herbal blends, with names such as Sailors Brew, Admiral Grey, Full Sail, Intrepid Cannoneer, and Evening Zephyr.
Flying Fish claims it uses the "highest quality ingredients" which are responsibly sourced.
According to the tea brand, the blends used have been subject to extensive historical research and consultation with world tea experts to better understand them and help provide a tea that puts "a refreshing twist on traditional tastes, without compromising on ethics."
Jon and Duncan both noted the importance of looking at the history of tea to ensure consumers are receiving the highest possible quality.
They said: "We feel very passionate about history and heritage of tea and tea culture, most of the produce that you get in supermarkets is a very low grade of tea known as 'fannings'.
"It is a by-product of tea leaf grading and is essentially dust left over after the sorting process.
"We believe that quality whole leaf tea should be enjoyed and accessible to everyone."
• Flying Fish Foods said that interested consumers should keep an eye out for new products from the tea brand.
The firm is currently planning to add five new blends to its range, along with new product lines including loose leaf options, and a wider selection of hot and cold drinks