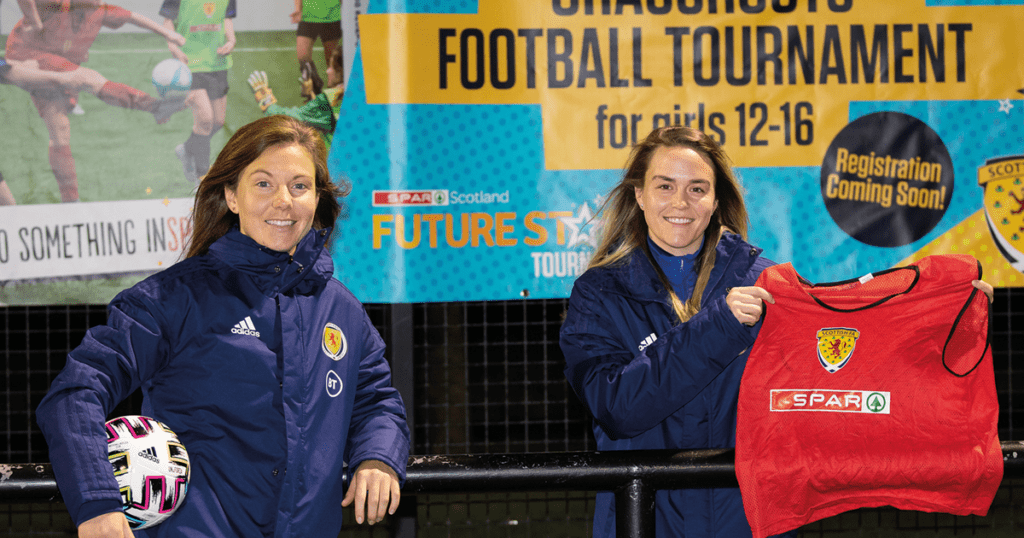 SPAR Scotland has extended its partnership with the Scottish Football Association.
The partnership will see the symbol continue to sponsor the Scottish Women's National Team until 2023.
It will also see the return of the Spar Future Stars Cup school football tournament for girls.
Spar Scotland wholesaler CJ Lang said it anticipates more than 100 schools will register for the competition this year.
Colin McLean, chief executive of CJ Lang, said: "Our continued partnership with the Scottish FA and our sponsorship of the Scotland Women's National Team allows us to encourage more girls to play football and increase participation numbers.
"The tournament gained momentum prior to the pandemic and we were expecting a lot of promising engagement.
"It was frustrating to see it come to an abrupt halt but to have the tournament return will hopefully give all of the participants a great lift and we are looking forward to seeing the 2021/2022 Future Stars Tournament begin."