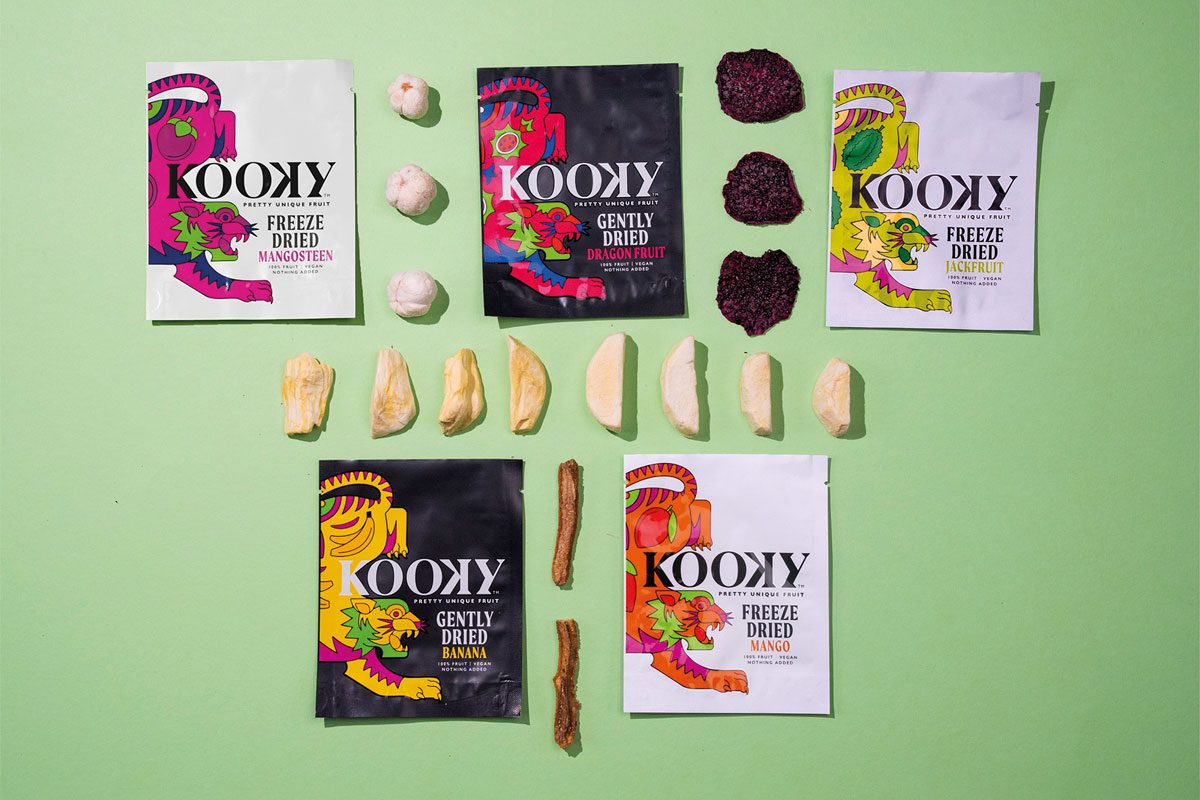 LAUNCHING just in time for Veganuary, Kooky snacks reckons its exotic ingredients might tempt more consumers to get involved in the event.
Kooky's range includes jackfruit, mango, mangosteen, dragon fruit, and dried banana. The vegan snack brand said its range offers a convenient way for health-conscious shoppers to reach their five-a-day goals.
Sourced in Thailand and dried with no added sugar, Kooky is made from 100% fruit, offering consumers a vegan friendly snack with fewer than 100 calories per pack.
Kooky's range is available in boxes of five with prices starting from £10.25. They can be purchased from Kooky's online store with further distribution planned.
Deena Tan, founder of Kooky, said the snack range provides another option in a limited range of on-the-go snacks suitable for vegans.
She said: "Made of 100% fruit, we're proud our products are vegan-friendly and offer numerous health benefits, whilst also introducing Western consumers to new and exciting flavours.
"Whether going vegan temporarily for Veganuary or hoping to make this more permanent lifestyle change, we hope customers will embrace and enjoy our offerings."