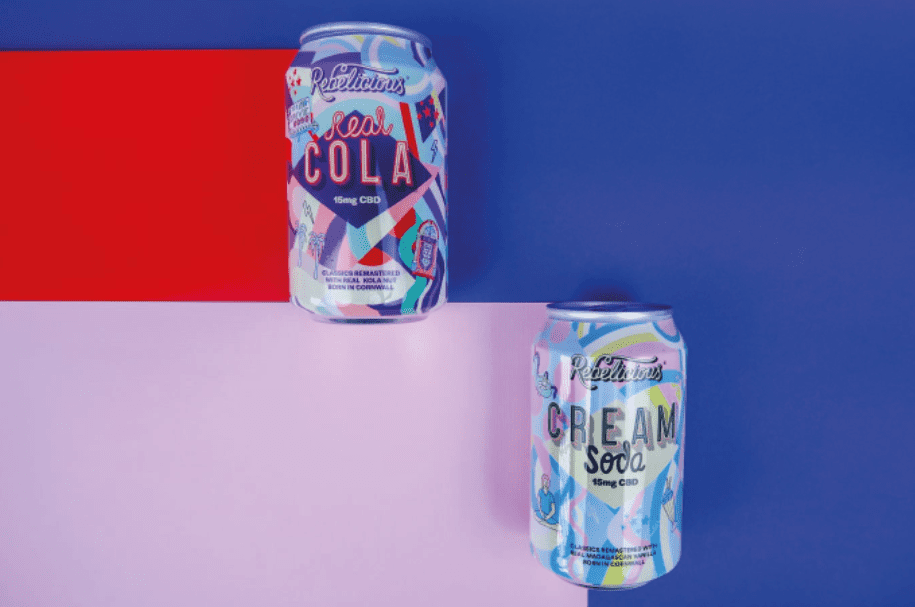 REBELICIOUS Drinks has launched what it claims is the first-ever CBD-infused cream soda. Available in Sainsbury's stores, Rebelicious comes in two flavours: 'cream of the crop' Cream Soda and 'keeping it real' Real Cola. Both contain 11mg of CBD and are vegan friendly.
Cornwall-based Rebelicious Drinks has also bolstered the CBD drink's green credentials by committing to donate 5% of profits from sales to environmental charities.
Tilly Aviram, co-founder of Rebelicious, said: "Cornwall is really starting to feel the pressure of climate change, with rising sea levels and increased intensity of both rain and drought.
"The product isn't harmful to the environment, and the CBD is a little taste of something different. We want to use Rebelicious to inspire others to buy more consciously, and make changes that will help tackle climate change. We really do want to bring the eco-rebel out in everyone."