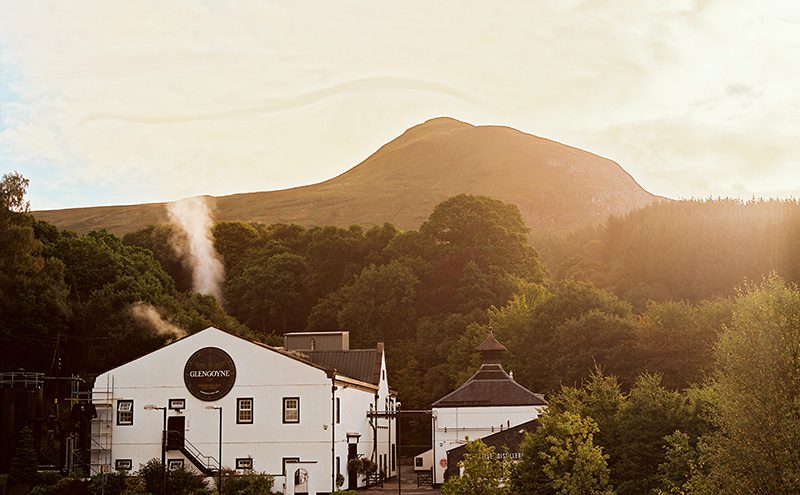 TACKLING climate change is key to the future of Scotch whisky, according to a new report from Glengoyne Highland Single Malt Whisky.
The distillery commissioned the report ahead of world leaders arriving in Glasgow for COP26.
Climate researchers from University College London, commissioned by Glengoyne, found that impending heat and drought caused by global warming could have serious ramifications for the volume and quality of spring barley in Scotland. At present, 800,000 tonnes of barley are required annually to meet the demands of Scotch Whisky production. A reduced yield, as seen in 2018, could cost the industry up to £27 million each year.
Carole Roberts, lead author and climate change researcher at University College London, said: "There's an assumption that Scotland is a wet, rainy place with a constant water supply.
"Climate change is changing when and where it rains, and this will create shortages and change the character of the water – effecting our favourite drams – so planning is essential to protect our whisky."
Glengoyne has been playing its part to reduce the impact of whisky production on the environment. The distillery recently launched a new special edition variant, The Wetlands Single Cask, which highlights the brand's ongoing relationship with Wildfowl and Wetlands Trust (WWT).
The distillery's relationship with WWT dates back to 2011, when Glengoyne became the first in Scotland to adopt a wetlands facility for liquid waste.  The preservation of wetlands can help to slow climate change, as these environments store twice as much carbon as the world's rainforests combined – however they are under threat from climate change.
In addition to donating a percentage of the profits from The Wetlands Single Cask to WWT, Glengoyne also plans to focus on protecting Barnacle Geese at Caerlaverock, as well as taking part in WWT's Blue Recovers, which aims to create 100,000 hectares of healthy wetlands across Scotland,.
Barbara Turing, brand manager at Glengoyne Highland Single Malt, said: "The threat of climate change is very real, and we all have a role to play in combatting its effects.
"We've been on an incredible journey over the last ten years – finding ways to use water more efficiently, introducing renewable sources of energy and using a local anaerobic digestor for 100% of our liquid waste.
"Our partnership with the WWT has been at the heart of our sustainability work and we want to continue to support the valuable work they do.
"So, when customers raise a dram of this special release, they'll know they are supporting the important and necessary work of the charity."