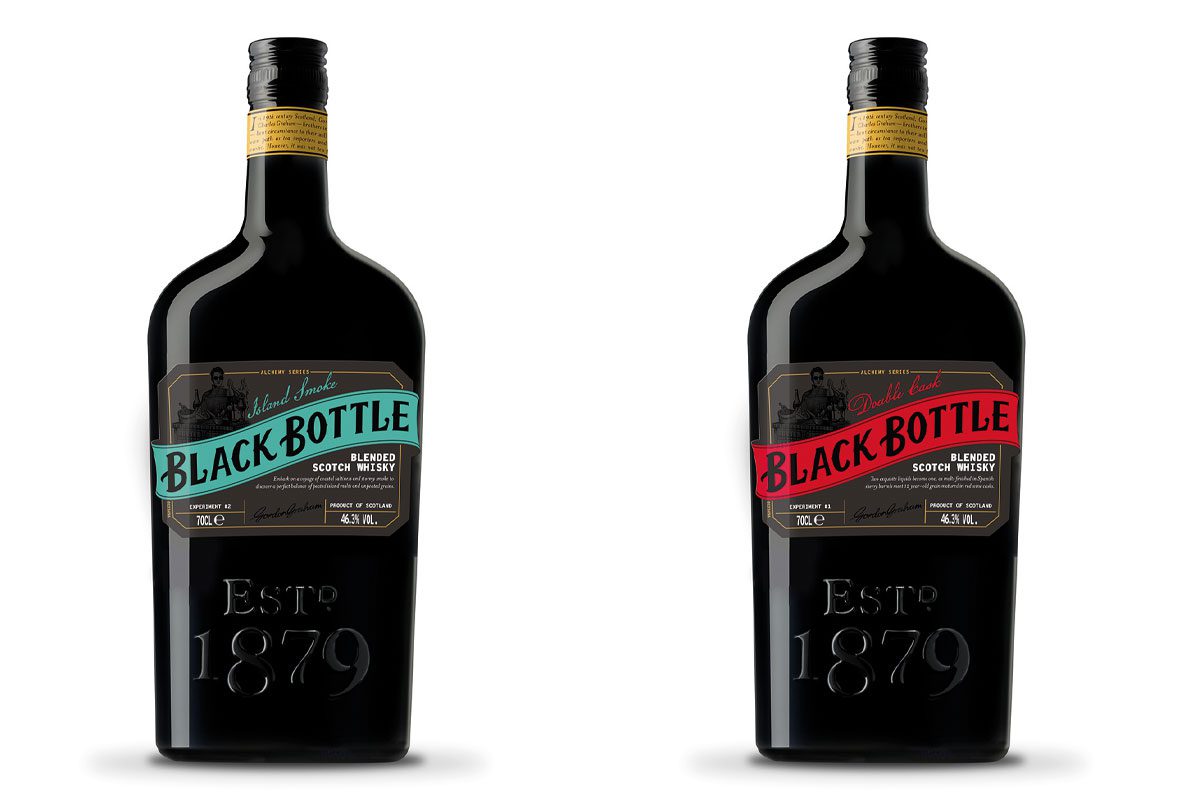 BLACK Bottle has launched a new series of whisky expressions with a musical twist.
The Alchemy Series comprises two new variants, Black Bottle Double Cask and Black Bottle Island Smoke.
Black Bottle's experimental releases are non-chill filtered with an ABV of 46.3% and an RRP of £26.
To support the launch, the distillery teamed up with University of Oxford professor Charles Spence to pair the whiskies with sound.
Spence used the Alchemy Series drams to create what is claimed to be the world's first collection of audio tracks designed to alter the perceptions of whisky tastes by using sound.
Consumers who wish to try the experiment for themselves can hear the tracks on the brand's website.
Brendan McCarron, master distiller at Black Bottle, said: "It has been fascinating working with Professor Spence on the impact that sound can have on our tastebuds.
"The sonic seasoning playlist gives whisky drinkers a truly personal experience, whilst also showcasing the bold and fearless flavours of our award-winning spirits."