Westminster MPs table amendments that could see all flavoured tobacco accessories banned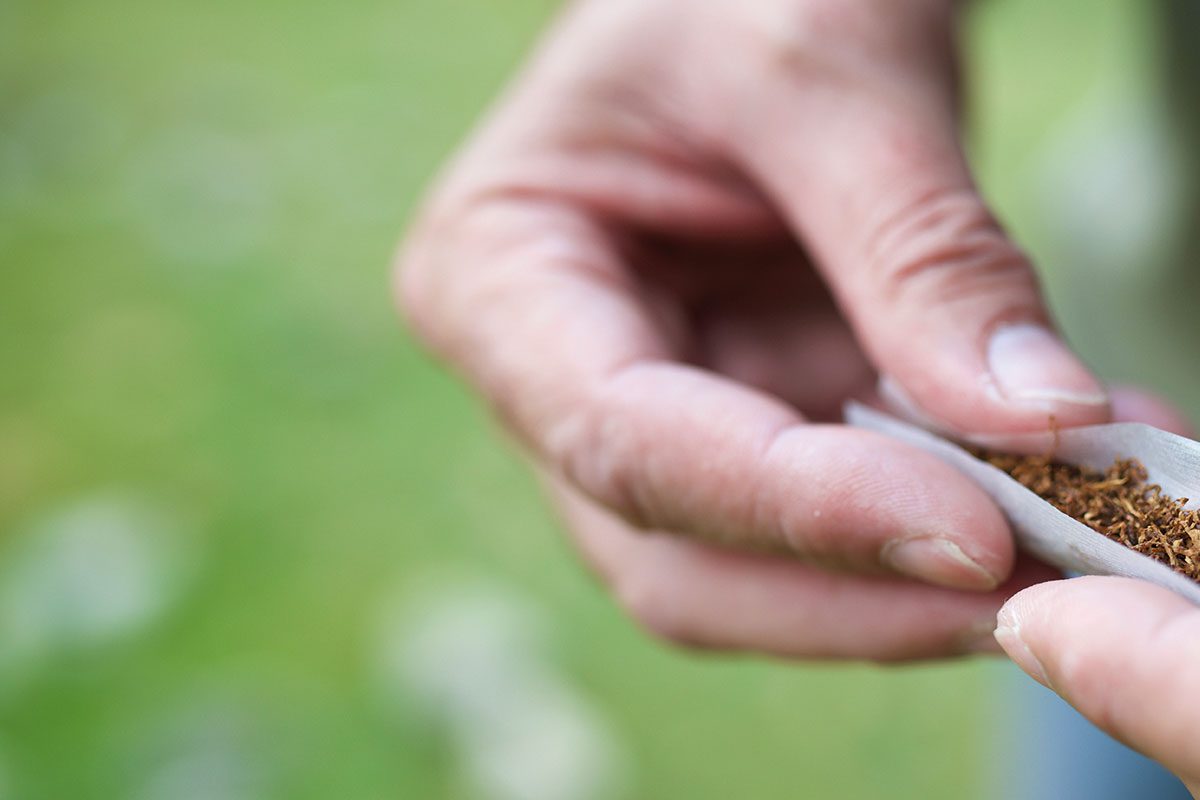 WESTMINSTER politicians have put tobacco accessories in the firing line, through proposed amendments to the government's Health and Care Bill.
The amendment, tabled by Labour MP Mary Foy, would allow the government to ban any flavouring in tobacco products or accessories which includes "filter papers, filters and other products designed to flavour tobacco products."
This new clause would give the UK Government the power to prohibit any flavouring in any tobacco product or smoking accessory.
The amendments to the bill could also see an increase to the legal age of sale of tobacco products from 18 years old to 21 years old.
Simon Clark, director of Forest – a smoker's rights group – criticised Foy's proposals and has called the amendments, "stale and tired ideas that have been around for years".
"The reason they haven't been adopted in the UK is because there is no evidence that they will significantly reduce smoking rates or discourage young people from smoking," he said.
Changing the age consumers can legally purchase tobacco products would only serve to aid more illicit practises Clark reckons, as he noted how this proposed amendment could fund criminal organisations and undermine retailers.
Clark said: "Outlawing the sale of tobacco to anyone under 21 won't stop young people smoking.
"It will simply infantalise young adults and drive the sale of tobacco underground, by-passing legitmate retailers and enriching criminals who won't stop to ask for proof of age.
"Far from protecting younger consumers it will expose many more to illicit and counterfeit tobacco. For some it may even make smoking cool again."
Should the amendment secure the backing of a majority of MPs, further pressure could be applied to retailers that rely on the sale of flavoured tobacco products and accessories on top of their recovery from Covid lockdowns.
The amendment also includes a provision that would force manufacturers to print health warnings on rolling papers and individual cigarettes.
Phrases such as 'Smoking Kills' could be seen across cigarettes should the amendment succeed – a move MPs reckon would help to prevent younger people from taking up smoking.
Clark suggested the likely consequence would be an increase in manufacturing costs that industry would pass on to consumers
He said: "Tobacco is sold in standardised packaging and banned from display in shops. Enough is enough.
"Introducing a levy on tobacco companies would disproportionately hurt less well off smokers because it will inevitably be passed on to consumers who already pay punitive rates of taxation on tobacco.
"Everyone is aware of the health risks of smoking. There are huge, impossible-to-miss health warnings on every pack of cigarettes including grotesque images of smoking-related diseases.
"If adults still choose to smoke that is a matter for them, not for government, and that choice must be respected without further regulation that restricts choice and treats adults like children."
Other provisions put forward by MPs include a clause that would allow the government to ban branding on e-cigarette packaging which it views as "appealing to children."
MPs were yet to vote on the amendments as Scottish Grocer went to press.