Positive results for Spar Scotland wholesaler.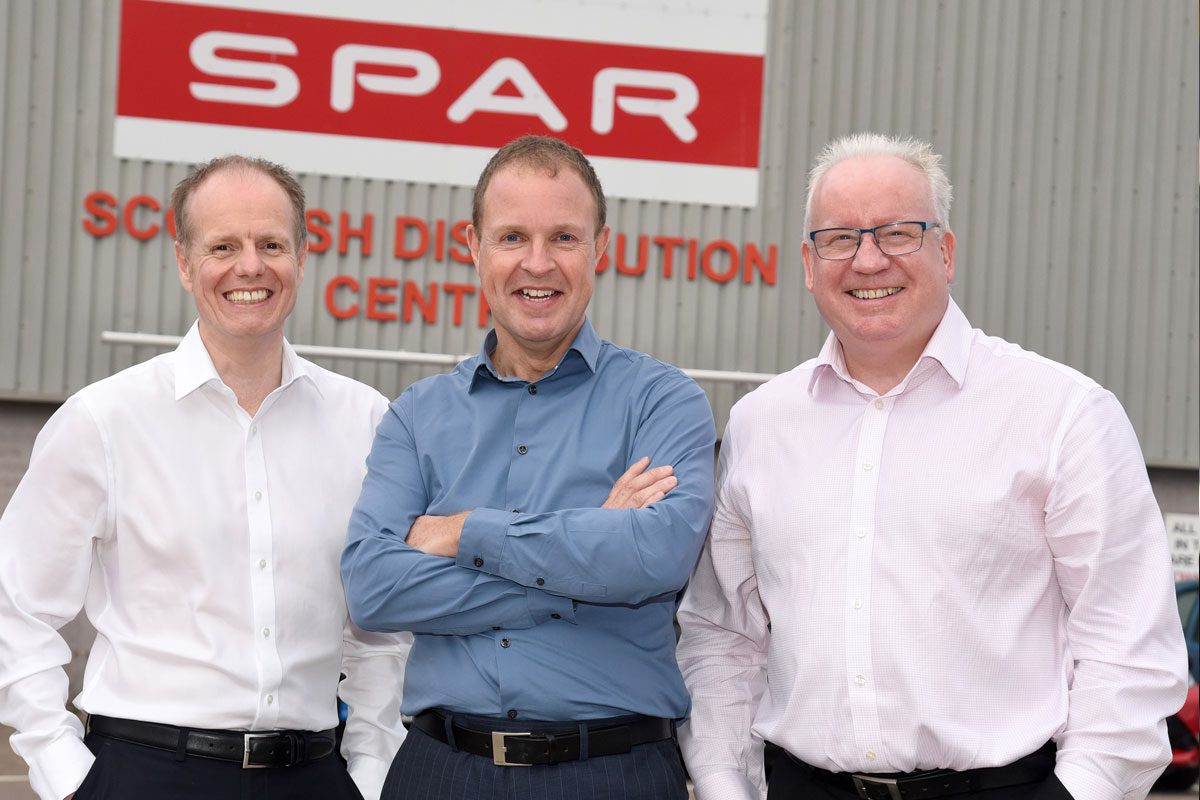 CJ LANG's business turnaround strategy continues to pay dividends for the Spar Scotland wholesaler, with turnover and profits on the rise.
The latest financial results for the Dundee-based wholesaler, to the year-ending 30 April 2021, reported turnover up 9.4% to £212.5m, with pre-tax profits growing to £3.
CJ Lang's executive team acknowledged that some of that growth will have been driven by pandemic demand, but finance director Craig Tedford said the underlying performance is strong.
"Pre-pandemic, we were growing in the mid-single digits. Clearly, the pandemic has spiked that, with customers choosing to shop locally, but we've been on this trajectory for the last three years.
"The pandemic, as well as changing where people shopped, changed what they bought as well. Obviously, hospitality restrictions meant more in-home entertaining took place.
"What we are seeing now is the trends are starting to rebalance as the hospitality sector is opening up.
"But we are still growing, our two year period like for like growth is still 11%."
That underlying performance has been driven by an overhaul of CJ Lang's operations, the company-owned estate, its offer to independent retailers, development of its food to go offer and steps to improve relationships with suppliers.
Colin McLean, chief executive of CJ Langs, reckons there are more opportunities for the wholesaler and said there is confidence in the business, which can be seen in its willingness to invest.
Over the last 12 months, CJ Lang has invested £2m in its food to go concept CJ's, which McLean said will be rolled out to the majority of the wholesaler's 107 stores company-owned estate by the end of this year.
The CJ Lang boss also said Spar Scotland independent retailers should expect to benefit from an improved food to go offer in the future, with work ongoing to create a format that's fit for their needs.
Improving food to go is one of many ambitions McLean has set out for the future. CJ Lang also plans to improve its chilled and produce offer and has eyes for expansion.
At present, the wholesaler has 240 independent retail customers, but McLean said there's plenty of scopes to recruit more.
"There are lots of opportunities, there are five thousand independent retailers across Scotland and I think we can be far more ambitious with our recruiting strategy," he said.
Next year will also see CJ Lang embark on a major programme of store refurbishments for its company-owned estate, and McLean reckons the changes will resonate with Scottish consumers.
"This will facilitate an improved Spar customer offer across both chilled and product categories. We are focused on providing our customers excellent service, together with the best local products and an award-winning Spar brand range.
"The Scottish retail market environment remains extremely challenging, with significant potential headwinds. Inflationary cost pressures, supply chain impacts, driver fuel shortages have been well documented, however, we remain well-positioned to navigate these challenges.
"I would like to thank all our customers and staff for their continued support," he said.