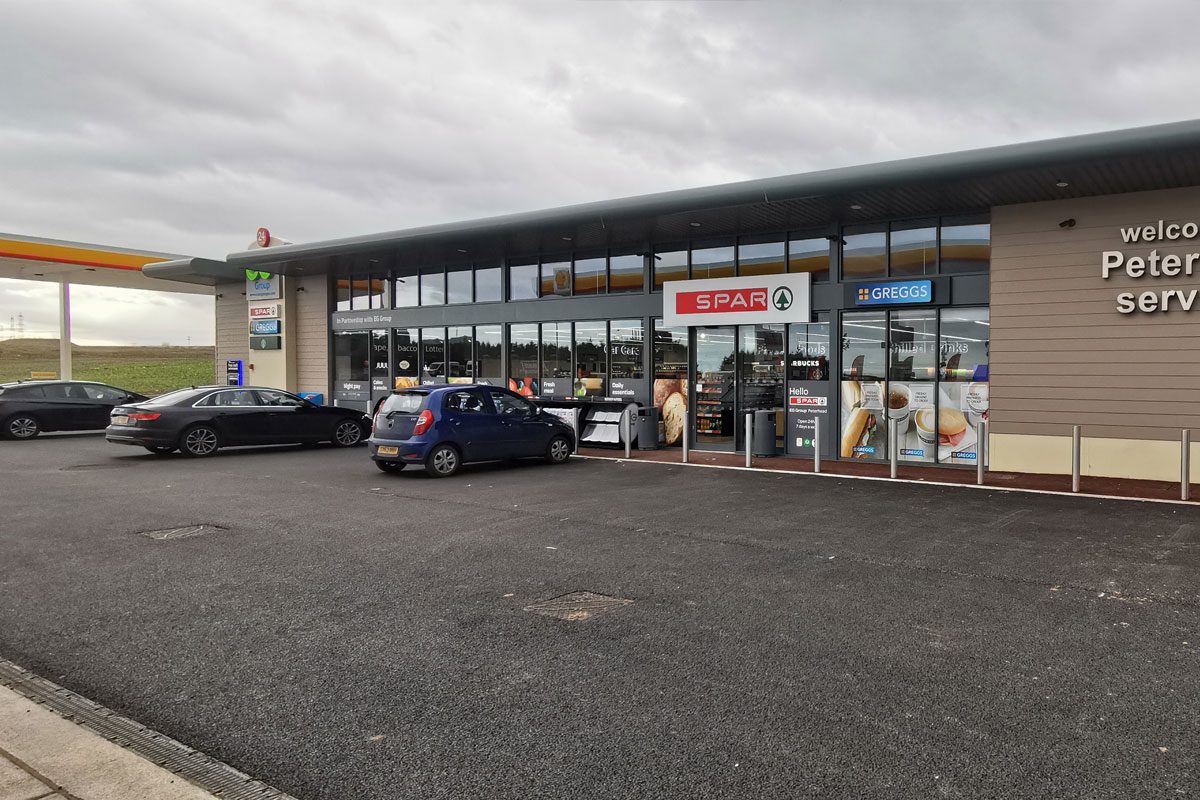 SPAR has teamed up with EG Group once again to bring a new convenience store and forecourt site to Peterhead.
The filling station has opened in Buchan Gateway Retail Park on the A90.
EG Group's new site includes 10 lanes as well as dedicated parking for consumers shopping at the new 3,000 sq. ft Spar store.
The Spar store features an external ATM, food-to-go options, a Greggs Bakery, lottery and PayPoint and is open 24 hours a day, seven days a week.
The site also features a drive-thru Starbucks as well as free Wi-Fi throughout.
Mike Leonard, sales director for Spar Scotland, said: "We are delighted to open a Spar store on the outskirts of Peterhead. The store is ideally located for people travelling in and around the area.
"We are broadening our reach and distribution around Scotland, and we will continue to grow the business and explore new opportunities."