PREMIUM bakery brand PureCraft has landed on UK sh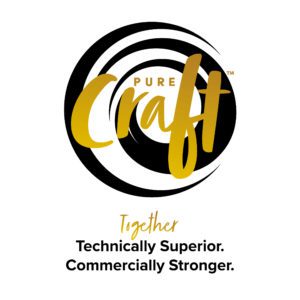 ores, offering retailers an initial range of seven products with further launches scheduled for 2021.
Tapping into increased demand for plant-based options, PureCraft's range includes vegan-certified doughnut and muffin mixes. Bread products are also expected to join the PureCraft range as part of further NPD bursts scheduled for 2022 and 2023.
The launch of PureCraft is being supported by a marketing campaign that includes social media activity, a dedicated microsite and recipe support.
Robert Mullen, head of marketing at AB Mauri UK & Ireland, the firm behind PureCraft, said: "Whether in relation to a bread of confectionery development, we're very aware that AB Mauri is renowned in the field of bespoke technical product implementation.
"With PureCraft it is our intention that bakers, irrespective of their size, should be afforded the opportunity to enjoy the benefits of technically superior and commercially stronger products."
Ryan Carter, category development manager, AB Mauri UK & Ireland, added: "This has been an exciting collaborative process with our industry leading technical team, as a result of a detailed observation of market trends."