Industry takes measures to shore up supply chains as Brexit, pandemic and soaring temperatures create perfect storm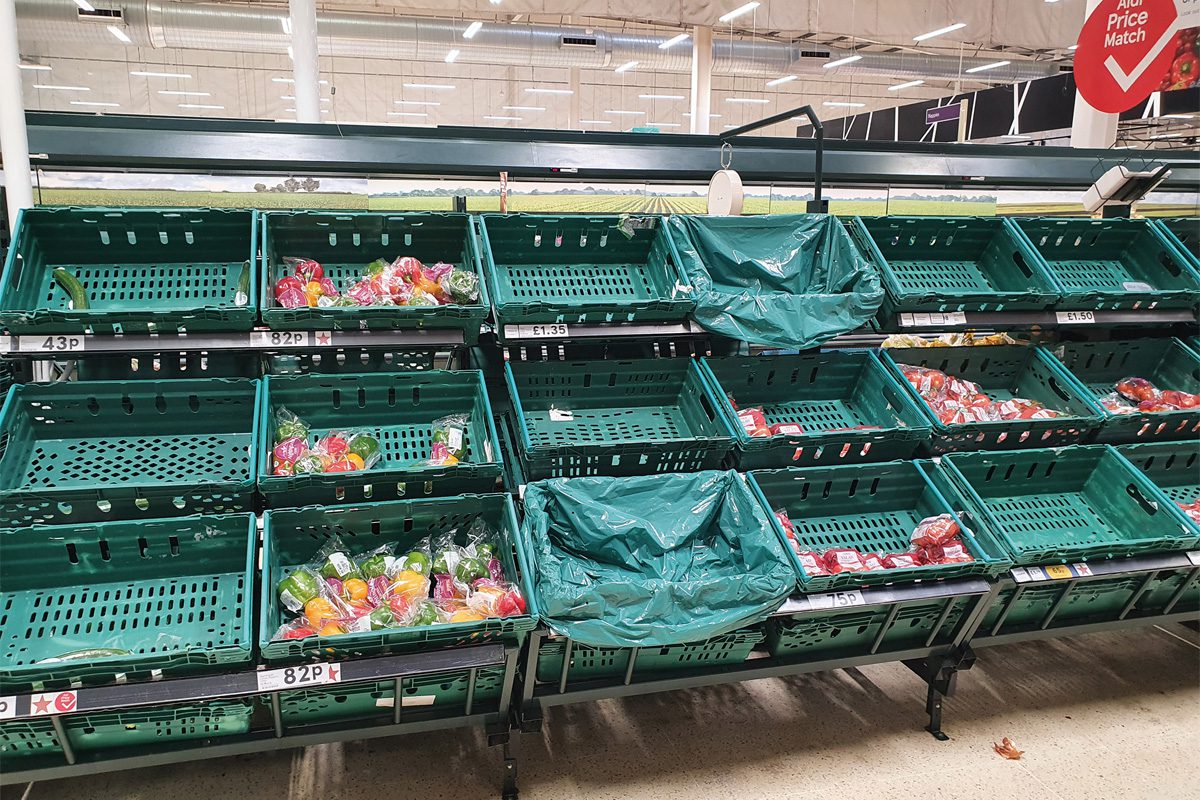 MANY of Scotland's retailers have been struggling to keep shelves filled this summer, amidst an availability squeeze that has affected a number of categories.
The combination of an ongoing HGV driver shortage, pandemic pressures including the need for staff to self isolate, high temperatures, and Brexit has led to some stores suffering shortages in popular categories ranging from beer and cider to ice cream.
Colin Smith, chief executive of the Scottish Wholesale Association, said that a recent survey of its members revealed a severe driver shortage, with many reporting levels down by as much as 15%.
Smith said: "Our survey was carried out before the so-called 'pingdemic' and the fact that so many people are having to self-isolate has only exacerbated the situation.
"Many wholesalers are experiencing stock shortages with some of our members receiving only 50-80% of what they have ordered when pre-Covid this would have been 95-98%.
This, coupled with staff shortages, is having an impact on goods going out to customers and disrupting the supply chain.
"There's always increased demand for certain products when the sun shines, so when you add this recent spell of hot weather into the mix along with the chronic HGV driver shortage and Brexit, it's created a perfect storm of disruption."
The crisis appears to have affected stores across the board. Last month, disruption suffered at the Co-op led to the multiple apologising to consumers for the inconvenience causes.
A spokesperson said: "We are sorry that we are running low on some products. Like many retailers, we are impacted by some patchy disruption to our deliveries and store operations but we are working closely with our suppliers to get re-stocked quickly."
The Co-op is currently recruiting 3,000 temporary colleagues in a bid to keep depots working at capacity and stores stocked.
Meanwhile one independent retailer told Scottish Grocer his neighbouring Scotmid store had been receiving additional deliveries from two Glasgow-based wholesalers in a bid to keep shelves full. A representative from Scotmid was not immediately available for comment.
David Lonsdale, director of the Scottish Retail Consortium, said that grocery retailers had done a "terrific job" ensuring customers had access to food and essentials throughout the pandemic, and were working hard to maintain availability in challenging circumstances.
"They are carefully monitoring the conflux of pressures being seen at the moment in the supply chain due to the lack of HGV drivers and a rise in self-isolation affecting distribution and logistics, as well as the impact of the incredibly hot weather on demand for a few limited product lines.
"The availability of products on shop shelves remains good despite these pressures. The industry is adept at coping with any disruptions, and most grocery retailers have well developed contingency plans in place to ensure shoppers have good access to the food and other products they need," he said.
Lonsdale also called on the Scottish Government to prepare itself to make further alterations to rules on self-isolation, to ensure retail supply chains are maintained.
"To ease the supply chain issues and ensure retailers can continue to keep shelves stocked, we asked the Scottish Government to flex the rules around self-isolation.
"We welcome the subsequent moment from government on this. Whilst it is vexing that store staff are not explicitly in scope of the minor relaxations that have been announced, it will hopefully help the grocery supply chain as its grapples with elevated levels of self-isolation amongst staff in logistics, distribution, and production.
"Government will need to continue to listen to feedback in the coming days and be prepared to take further action if necessary," he said.