From Macaroni Cheese to Mince and Tatties, Strathmore Foods' NPD manager Manuel Cifredo has a lot on his plate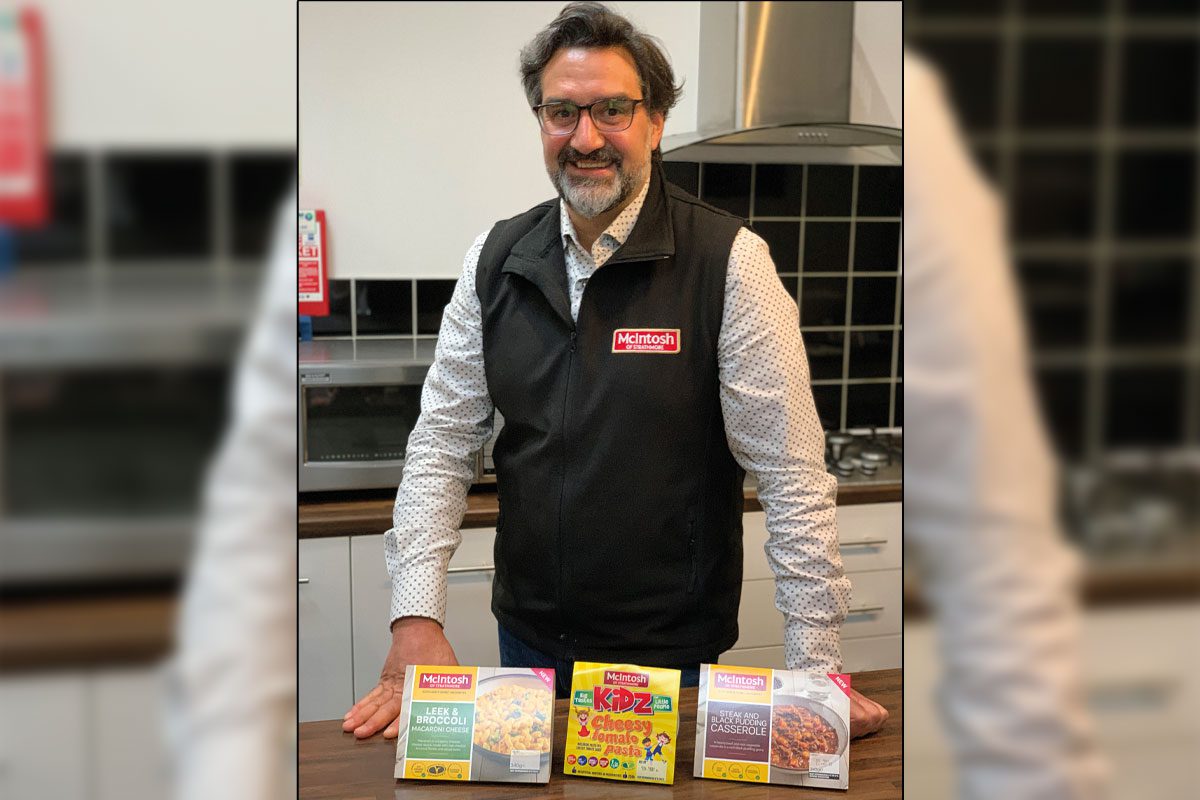 Where do you work and how long have you worked there?
I am NPD manager for Strathmore Foods, I started here in April 2018. I am responsible for managing the company NPD and innovation agenda, covering both existing products from our core range and new product launches.
This involves dealing with customer requests and collaborating closely with our sales, buying and technical teams to make sure that we get whole ingredients and stay true to the Scottishness of our brand whilst developing innovative concepts.
What does a typical day look like for you?
No two days are the same in our NPD department. The role involves a wide variety of activities such as developing new product concepts, researching new ingredients, testing recipes in our development kitchen or reformulating existing products to comply with upcoming legislation.
We work closely with our production team to ensure a smooth transition from kitchen concepts to factory production. We also hold weekly taste panels and monitor the quality of new launches as well as our current range to ensure that we always deliver great quality.
What excites you at work?
Broadly speaking, a good challenge with whole food at its core.
More specifically, I do enjoy the concept development stage of NPD. Working to a customer brief, coming up with new ideas and finding different ways of using the greatest Scottish ingredients in new recipes that we can add to our core range are just a few examples.
It is also hugely rewarding to see some of those concepts ending up on the shelves of the most important retailers in the UK.
I also greatly enjoy working on reformulation for health projects, where you need to research alternative ingredients and put to work a combination of creativity and technical expertise to ensure that the reformulation does not affect quality or cost.
Strathmore Foods is strongly committed to meet UK-wide health targets and guidelines, and we are now looking to reduce salt and calorie content of some of our meals ahead of the voluntary calorie and salt reduction programme established by the FSA for 2024.
Why do you think customers choose Strathmore Foods products?
We offer consistent high quality and affordable meals using the greatest whole ingredients with a focus on Scottish provenance where possible.
Our McIntosh range is made of long-lasting recipes consumers can trust to taste great and I think this is the reason why customers pick up McIntosh products; we pride ourselves on having a loyal customer base.
What's your favourite McIntosh variant?
Spicy Macaroni is my favourite one from the classic range, the creaminess of that cheese sauce with a hot and peppery touch is unbeatable.
From the new additions, I really like the Steak & Black Pudding casserole, black pudding is one of my favourite Scottish ingredients and it complements very well the steak and root vegetables from that casserole.
Do you have any exciting developments you can share with us?
This year we have launched four new products so far. We recently launched two new ready meals as part of our McIntosh core range; a hearty Steak & Black Pudding Casserole and a new vegetarian Macaroni Cheese with Leek & Broccoli. We also added a delicious Cheesy Tomato Pasta to our Kidz range and a Steak & Black Pudding pie to our pie range.
We've also been working for the past year on an exciting project to stretch the brand into a new category which will hit selves this year in late autumn.
How important is the convenience channel to Strathmore?
Our meals and pies are the perfect convenience products and consequently sell very well in convenience stores across Scotland. I think our brand is so well known, reliable and tasty so consumers choose it instantly when they see it in the chillers.