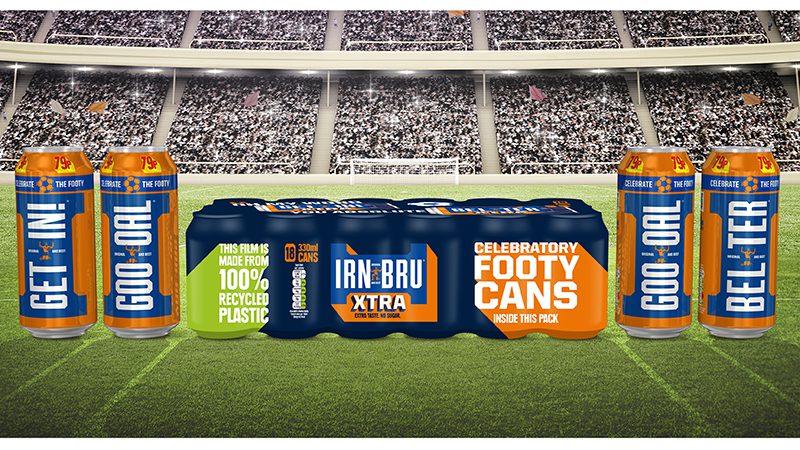 AG BARR is offering Scottish Grocer readers the chance to win £50 worth of Irn-Bru.
Two retailers will walk away with the top prize of £50 worth of Irn-Bru, while a further five runners up will each receive an Irn-Bru 'footy pack' including branded football shirt, two footballs and two pairs of 'lucky pants'.
The competition comes as AG Barr gears up for the Covid postponed Euro 2020, which kicks off in June, with Scotland's men's team set to take its place at a major football tournament for the first time since 1998.
Football tournaments provide a major profit opportunity for retailers, according to AG Barr, with IRI data from previous tournaments revealing that soft drinks sales can increase by as much as 18%.
To enter, retailers should send their name and store details to Susan Kosminski, Scottish Grocer/Irn-Bru offer, Barr Soft Drinks, 2nd Floor, Mansell House, Aspinall Close, Horwich, Bolton, BL6 6QQ. Entries close Monday 28 June.