New recipe and design for Coke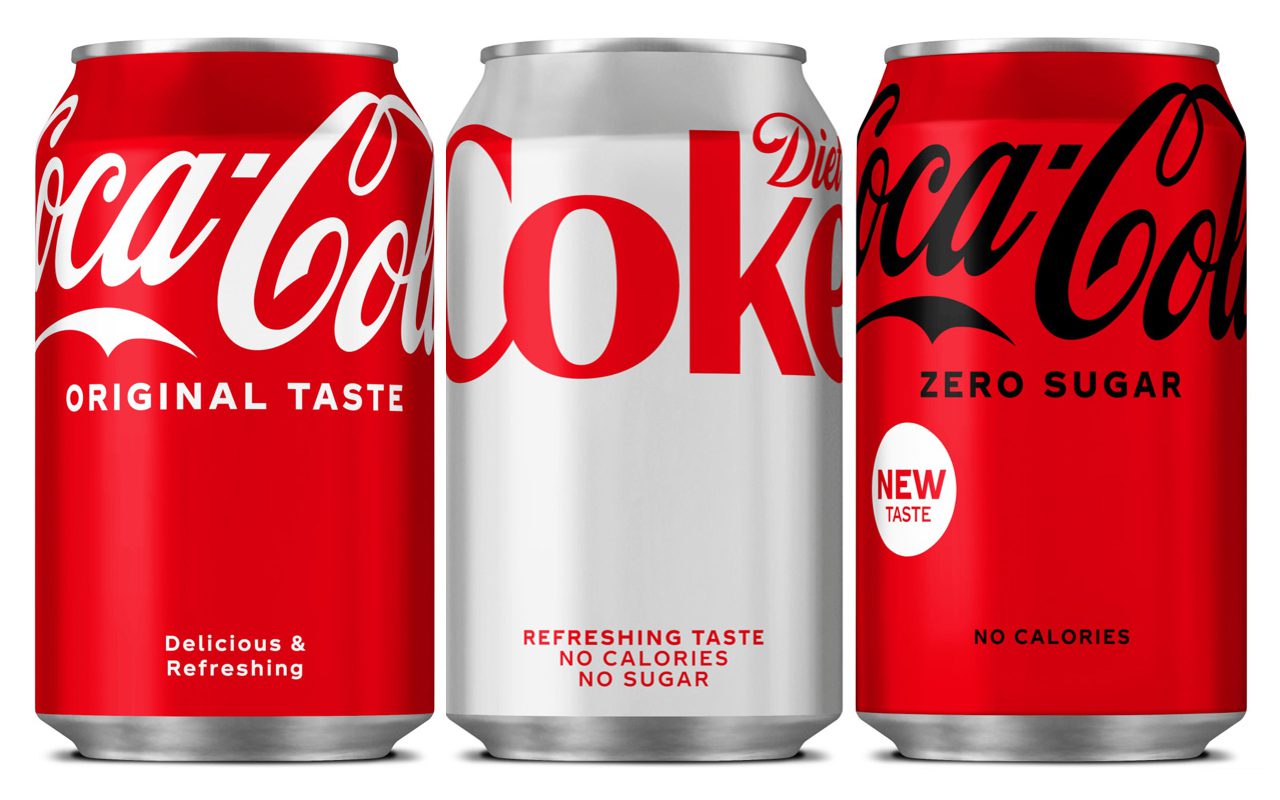 THE Coca-Cola Company has given its Coca-Cola soft drinks range its first makeover since 2016.
Rolling out across its Coca-Cola, Coca-Cola Zero Sugar and Diet Coke variants, the new look is part of Coca-Cola's 'one brand' strategy and aims to unify the three lines.
The new simplified design will be led by Coca-Cola Zero Sugar and includes the repositioning of the Coca-Cola and Diet Coke logos to the top of the can and removal of the red disc element.
Coca-Cola Original Taste and Coca-Cola Zero Sugar cans will both feature the brand's red colour and Spencerian script. The font colour for Coca-Cola Original Taste remains white and the Coca-Cola Zero Sugar will change to black. Diet Coke retains its silver can colour and red logo.
Coca-Cola also announced a new recipe for its Coca-Cola Zero Sugar brand, which will be supported by a new marketing campaign 'Best Coke Ever?'. The marketing drive will include TV and digital out-of-home advertising.
The new Coca-Cola Zero Sugar recipe, design and campaign is expected to roll out globally throughout 2021.