Hanging bags are driving growth for brands in Scottish c-stores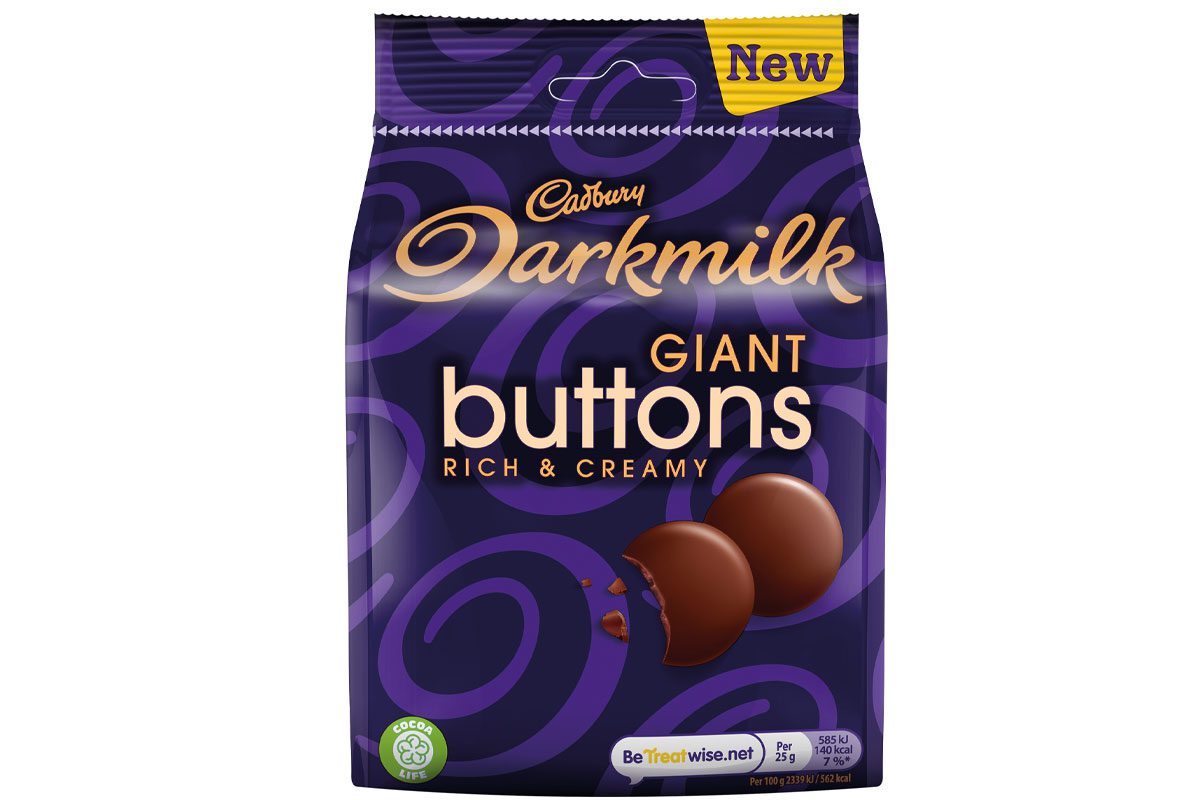 HANGING bags are big business for convenience retailers and the format is looking good for further growth in the months and years ahead.
Confectionery brands have certainly been behaving as if the future is bright for hanging bags, with more and more popular treats rolling out in shareable packs.
Susan Nash, trade communications manager at Mondelez International highlighted how an increase in nights-in have fuelled growth for the hanging bag format.
"With consumers continuing to spend more nights in at home, shoppers are looking for the perfect treats to share with others in their households.
"In particular, consumers are looking for bagged confectionery from trusted brands, such as Cadbury and Maynards Bassetts, which deliver on both quality and taste. At Mondelez we offer a wide portfolio to tap into sharing occasions, with a large range of exciting products across chocolate and sugar confectionery," she said.
Evening snacking is a multi-billion pound business in the UK, worth £6.5 billion annually according to Nash, who offered a breakdown of how the subcategories rank in the evening snack charts.
"Chocolate is still the number one choice for those settling down for a night in with friends and loved ones, followed by sugar confectionery, biscuits and crisps.
"What's more, 52% of all confectionery occasions take place with other people present, so having a range of sharing products is key to maximising the opportunity," she said.
As the top dog of evening snacking, chocolate sharing bags offer retailers plenty of sales opportunities, and Nash suggested stores should expect to see demand increasing further – with sharing formats outperforming the total chocolate category.
"In fact, bags are the fastest growing standard chocolate segment. Mondelez' popular sharing bags are growing by 4%, driven by Cadbury and premium brand Green & Black's.
"The richest, creamiest bar Cadbury has ever made, Cadbury Darkmilk was the biggest confectionery launch of 2019, with a repeat purchase rate of 27.5%.
"To further build on this strong start, Cadbury introduced two new products designed to help support the core range and help the brand innovate into new occasions.
"This included Cadbury Darkmilk Giant Buttons. The combination of Cadbury Darkmilk in a proven format loved by consumers offers an ideal product for sharing with loved ones.
Chocolate isn't the only category that's keeping the tills ringing through sharing pack growth.
Sugar confectionery is going from strength to strength according to Nash, who highlighted how Mondelez has been investing in NPD in this area.
"It's also important for retailers to carry sharing bags of sugar confectionery. Maynards Bassetts, one of the UK's favourite confectionery brands since 1842, is tapping into the consumer trend towards authentic ingredients with the exciting launch of new Fruit Smoothie Jellies.
"The new sweets are the first NPD to be unveiled in Maynards Bassetts' new look packaging, with a fresh and modern design which celebrates the brand's heritage," she said.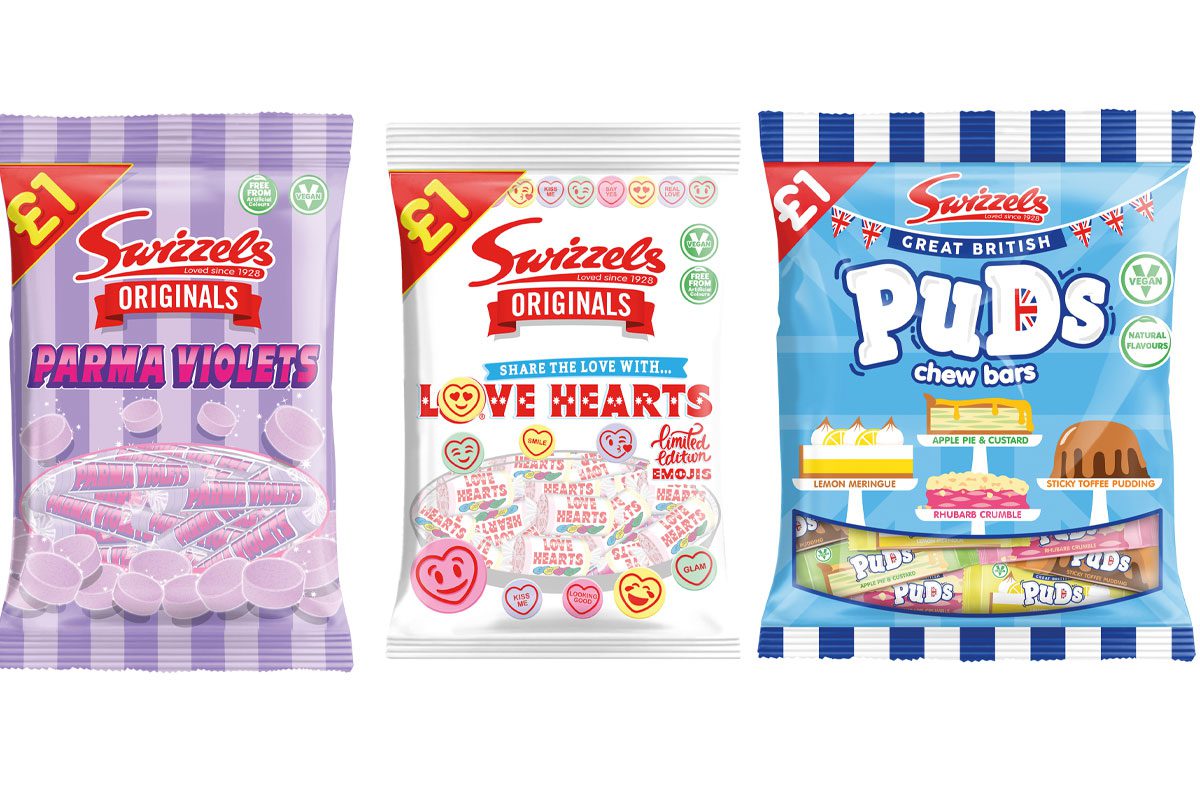 Mark Walker, sales director at Swizzels, also had plenty of positive things to say about bagged confectionery.
Currently one of only three top 10 confectionery suppliers in growth – according to IRI Total Market data for the 52 weeks to 4 October 2020 – Swizzels' range of bagged confectionery has been posting solid growth figures throughout the pandemic.
Walker commented: "Sugar confectionery continues to perform well over the course of the pandemic as shoppers seek out treats from well-known brands to cheer themselves up.
"Hanging Bag (100-199g) sales have seen growth of +6% over the past year and now account for 54% of total sugar confectionery sales, indicating that consumers are choosing to engage with these products most during lockdown and we expect this to continue this year.
"It's important to stock a variety of such products from best-selling brands in order to boost sales," he said.
Within the Swizzels portfolio, Walker highlighted the brand's Originals range as a "must-stock" for Scottish c-store retailers.
The range, which has recently grown to include Love Hearts and Parma Violets variants, experienced 57% growth according to IRI Total Market Data.
Walker also highlighted Swizzels' latest addition to its hanging bag range – Great British Puds – as an example of the kind of NPD the firm reckons will resonate with consumers.
Developed by a Swizzels fan, who won the chance to have their own confectionery invention brought to life, Great British Puds packs include four individually wrapped chew bars in classic British dessert flavours: Sticky Toffee Pudding, Rhubarb Crumble, Apple Pie & Custard, and Lemon Meringue.
"These nostalgic, popular flavours are sure to be a hit with consumers looking to try something new and are therefore, a must stock," said Walker.
Retailers and consumers alike can also expect to see Swizzels hanging bags on the small screen this summer, as part of a marketing campaign for the firm's Squashies range – as Walker explained.
"Squashies continues to be a huge success story for the business and is now the number one hanging bag brand in sugar confectionery, currently growing at +4%. Squashies original flavour has the highest rate of sale out of all £1 price-marked sugar confectionery packs in the market, 22% above the next nearest competitor.
"The brand will be at the forefront of Swizzels' summer marketing activity, set to be the company's biggest ever Squashies summer campaign with plenty of consumer competitions supported by digital and PR activity," he said.