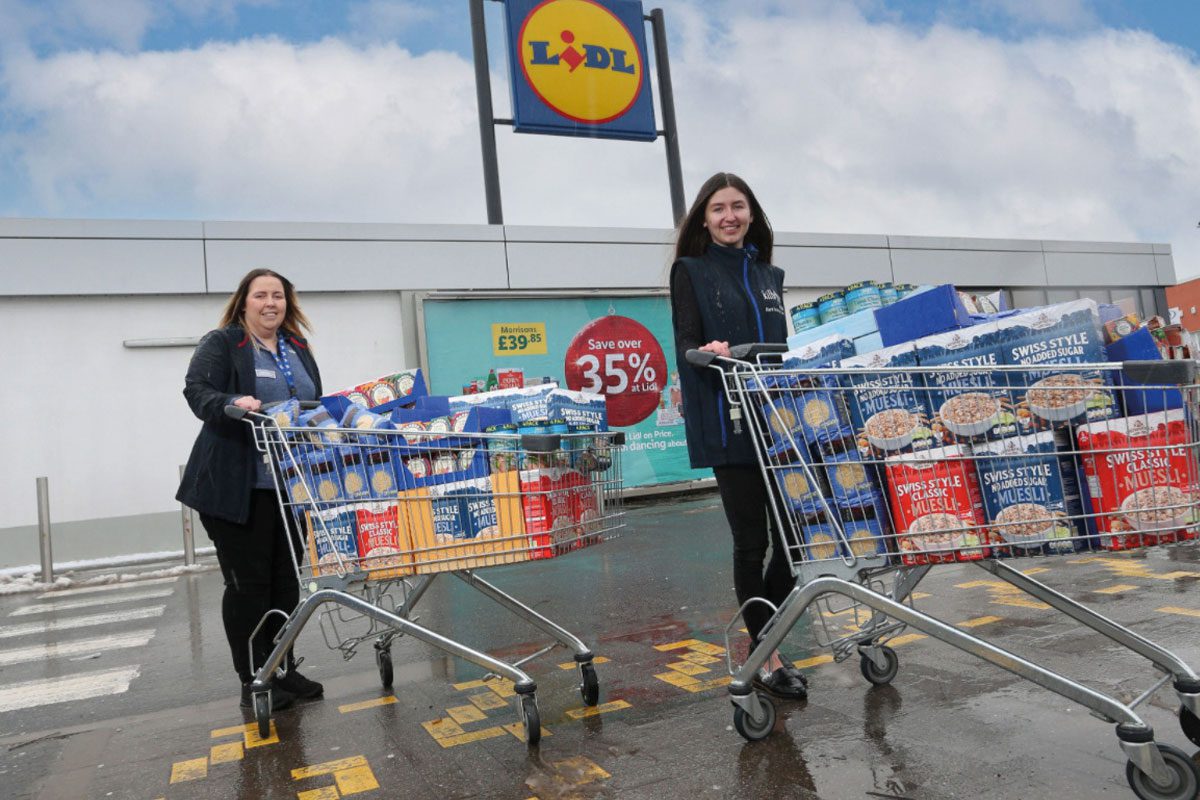 LIDL customers donated almost 40,000 packets of rice, tins of tuna, and cereal to the discounter's 'Teaming up to Tackle Hunger 'initiative in the five weeks to Christmas.
To donate, customers scanned their chosen store cupboard product via a flyer at the till. The discounter then matched the donations raised by customers.
Donations were collected from Lidl stores in February ready to be distributed to 105 of the discounter's charity partners.
Ross Millar, Lidl's regional director for Scotland, said: "The success of the Teaming up to Tackle Hunger initiative is testament to our shoppers' generosity and commitment to supporting their local communities.
"This new format for donating in-store has made contributing to charity easier, we are amazed by the contribution and what we can achieve together with our customers."
Lidl has also teamed up with Neighbourghly to donate surplus food from its stores to local charities via the organisation's Feed it Back scheme.
Boxes are also available in Lidl stores for customers to give food and grocery donations.