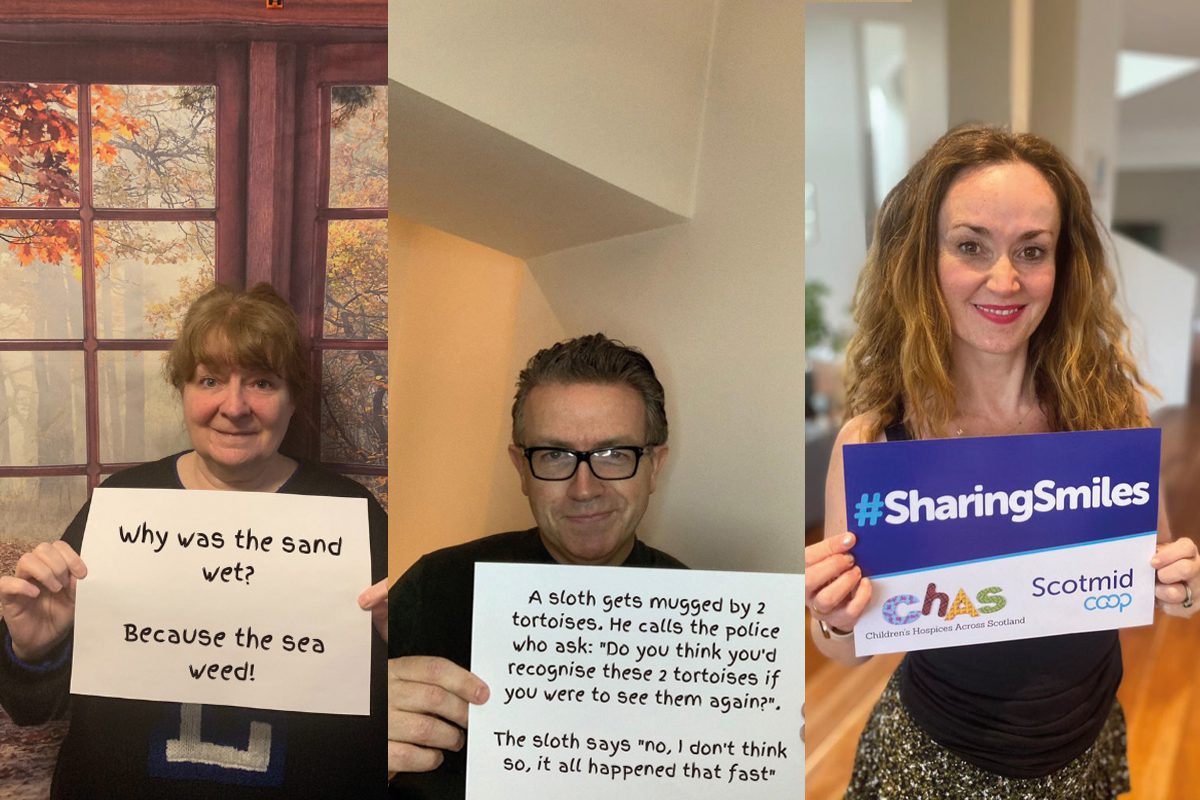 SCOTMID's campaign to keep communities smiling during lockdown is back for a second time and has attracted the support of some Scottish celebs.
Backed by comedian Janey Godley, Still Game actor Mark Cox, and Homes under the Hammer presenter, Martel Maxwell, the #sharingsmiles campaign launched as part of Scotmid's 'Our Communities Care' week.
The campaign invites people of all ages to share their favourite jokes to bring cheer to those struggling with the current lockdown measures.
Scotmid launched the inaugural #sharingsmiles campaign during the first lockdown and encouraged children to send a letter or picture to the co-operative retailer, which it then shared with more than 60 care home residents.
Harry Cairney, Scotmid president, said: "Scotmid is at the heart of the communities it serves and has been since it was founded more than 160 years ago.
"At the start of the first lockdown, we realised how many people were shielding in our local communities and wouldn't be able to see their family and friends and so #SharingSmiles was born – to help cheer people up and make them feel hopeful."