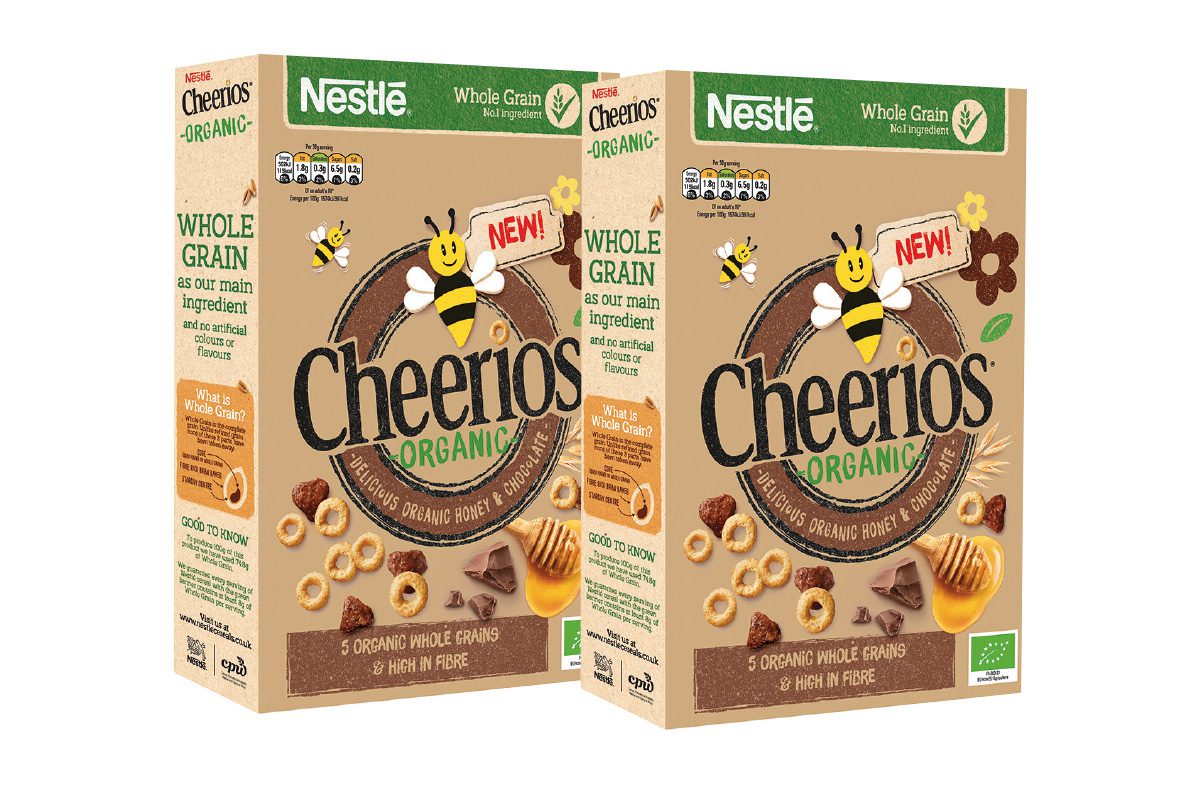 NESTLE has expanded its Cheerios range with the launch of new Organic Honey and Chocolate Cheerios.
The new SKU marks Cheerios UK's first foray into the organic market. Organic Honey and Chocolate Cheerios are made using certified organic cereal and organic honey.
Nestle has claimed all ingredients are sourced from farmers following organic farming practices.
Toby Baker, regional marketing director at Nestle Cereals said: "Given that £200m a month is now spent on organic food and drink in the UK, it's clear that sustainably conscious consumers are looking for products that are good for our planet.
"This growing interest has intensified during the pandemic, with many families placing greater emphasis on leading better lifestyles, focused on wellbeing and sustainability.
"As a business, our promise is to make breakfast better as well as doing our bit to help protect the planet. Our breakfast cereals already come in packaging specially designed for a lower environmental impact – with cereal boxes that can be easily recycled."