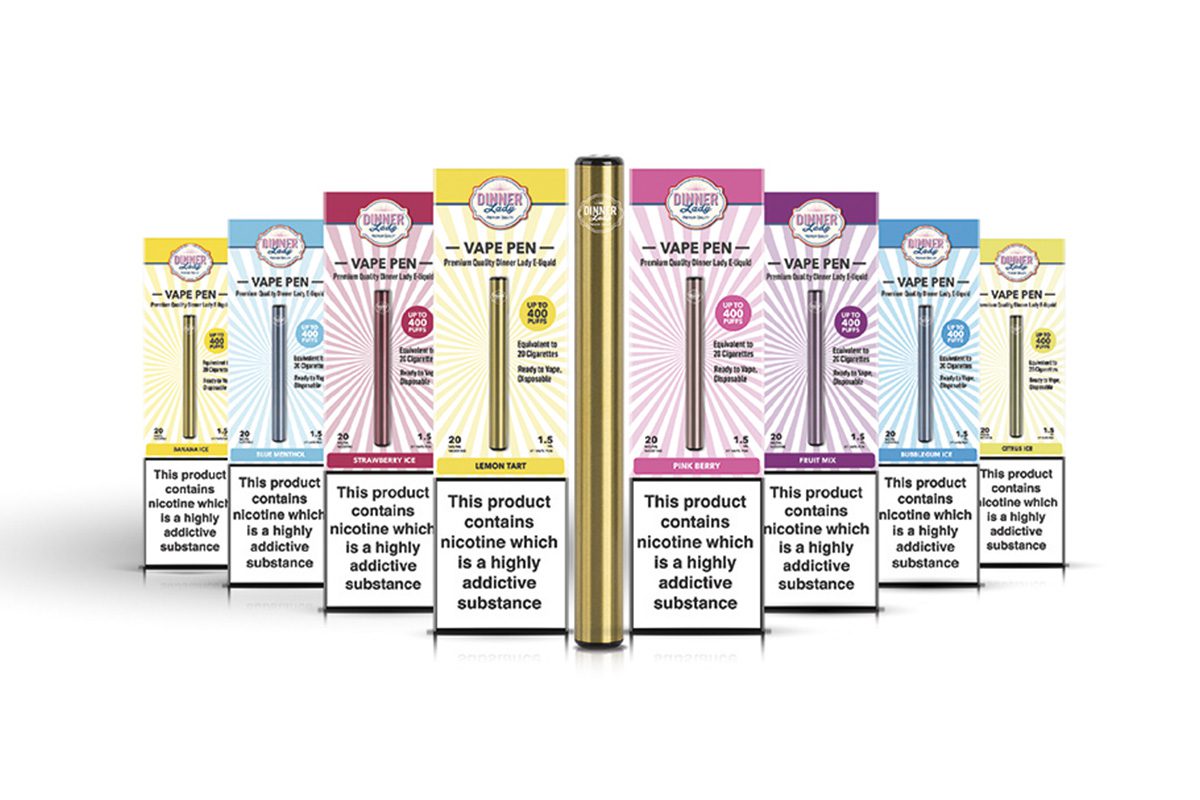 VAPE brand Dinner Lady has launched a new disposable vape pen.
The new Dinner Lady Vape Pen is available in eight flavours, including Dinner Lady's flagship flavour Lemon Tart, as well as new additions Banana Ice, Citrus Ice and Strawberry Ice.
Each Vape Pen delivers 400 puffs of 20mg salt nicotine e-liquid, approximately equivalent to 20 cigarettes. A single device is priced at £4.99 RRP.
John Taylor, chief marketing officer at Dinner Lady said: "We have carried out a lot of research and insight to develop the Vape Pen, and we are confident the new Dinner Lady disposable will be a big success.
"With the predicted growth for the sector, combined with consumers' increasing need for convenience products – partially driven by the changing retail market due to the Covid-19 pandemic – the new Dinner Lady Vape Pen will be a must-stock item for retailers.
"It has a better battery, better coil and – by optimising our already superior e-liquids specifically for the device, a better flavour than any comparable product on the market."