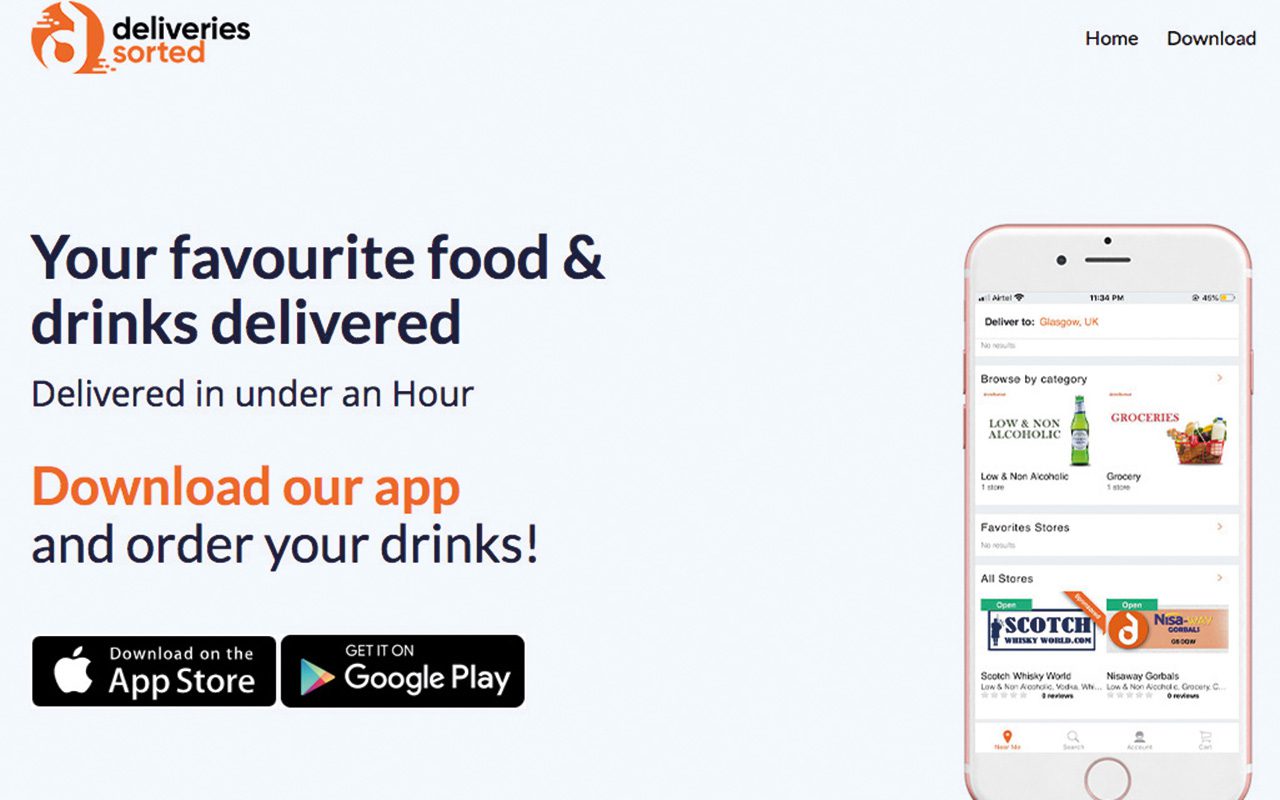 OFF-sales delivery app DrinkSorted has rebranded as Deliveries Sorted and is rolling out a new app solution for convenience retailers.
Deepak Bali, chief executive of Deliveries Sorted, said the new app "makes the whole process much simpler" for retailers and end users.
Bali reckons the revamped app offer should help the firm to expand its reach this year.
"We have written our own code so as tech and requirements change we can be proactive and keep our retailers at the cutting edge of what is required.
"We have approximately 120 stores signed across the UK and massive expansion will begin in 2021," he said.
Bali said the Deliveries Sorted app offers retailers a full delivery service, with back up support 24 hours a day and social media support to help stores grow their delivered business.
"And we don't have any marketing charges, card charges or service charges," he said.
"We believe that if you're happy with us you won't leave. Hence only a 30 day contract. Our set-up fee is only £200 and we charge the end user a commission of 3%. The delivery charge is changeable and the store decides."