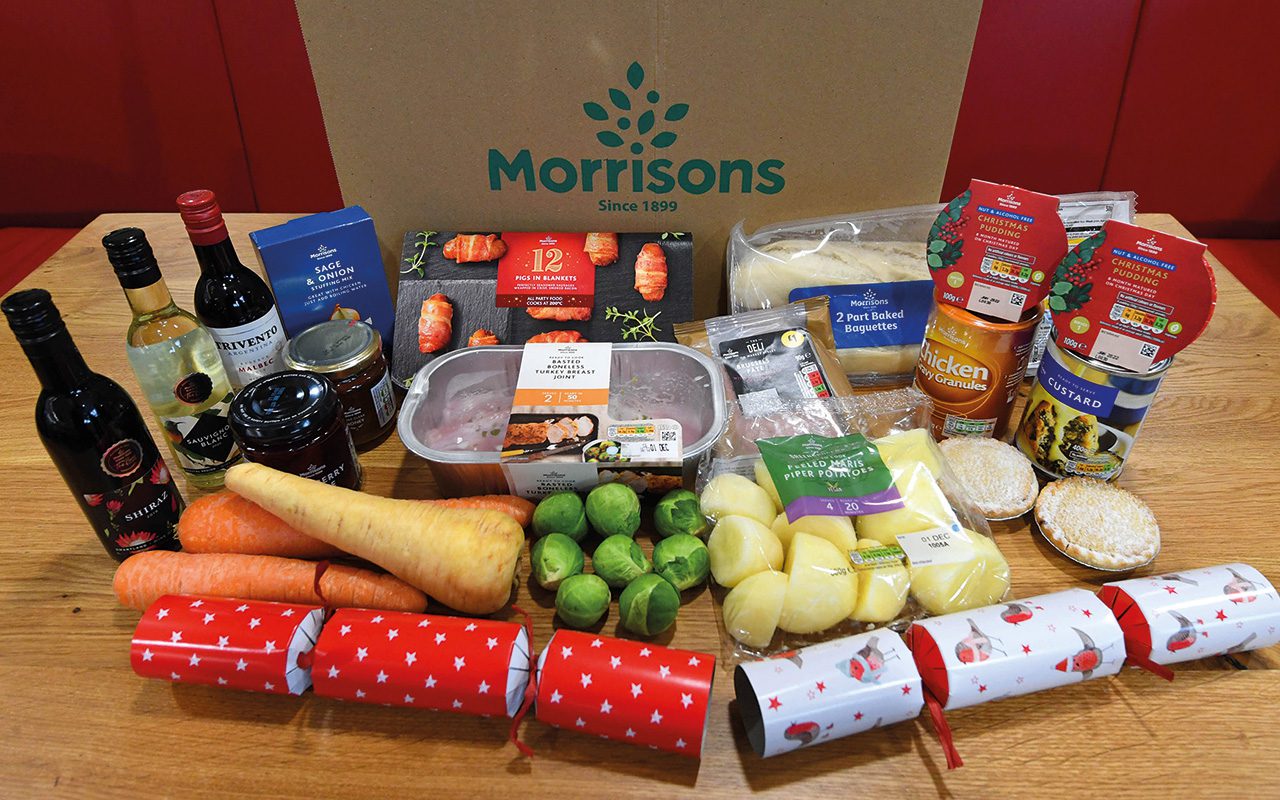 MORRISONS spread some Christmas cheer through its delivery service over the festive period.
The supermarket introduced a Christmas dinner service for customers who were forced to self-isolate in December.
Consumers stuck at home were offered a Christmas Dinner for Two box, priced at £18.36, and including all the ingredients required to put together a festive feast.
Packs included a British turkey breast joint, peeled potatoes and a host of sides including pigs in blankets, vegetables, stuffing, gravy and cranberry sauce – as well as a selection of wine, Christmas crackers and dessert.
The Christmas packs were distributed between 21 and 23 December.
David Potts, chief executive of Morrisons, said: "Our telephone service is a lifeline for many vulnerable people. Thirty million British households will be shopping in the week up to Christmas and we do not want anyone to get left behind. Our Doorstep delivery service will ensure those who can't leave their home to go shopping will still be able to enjoy their Christmas dinner."