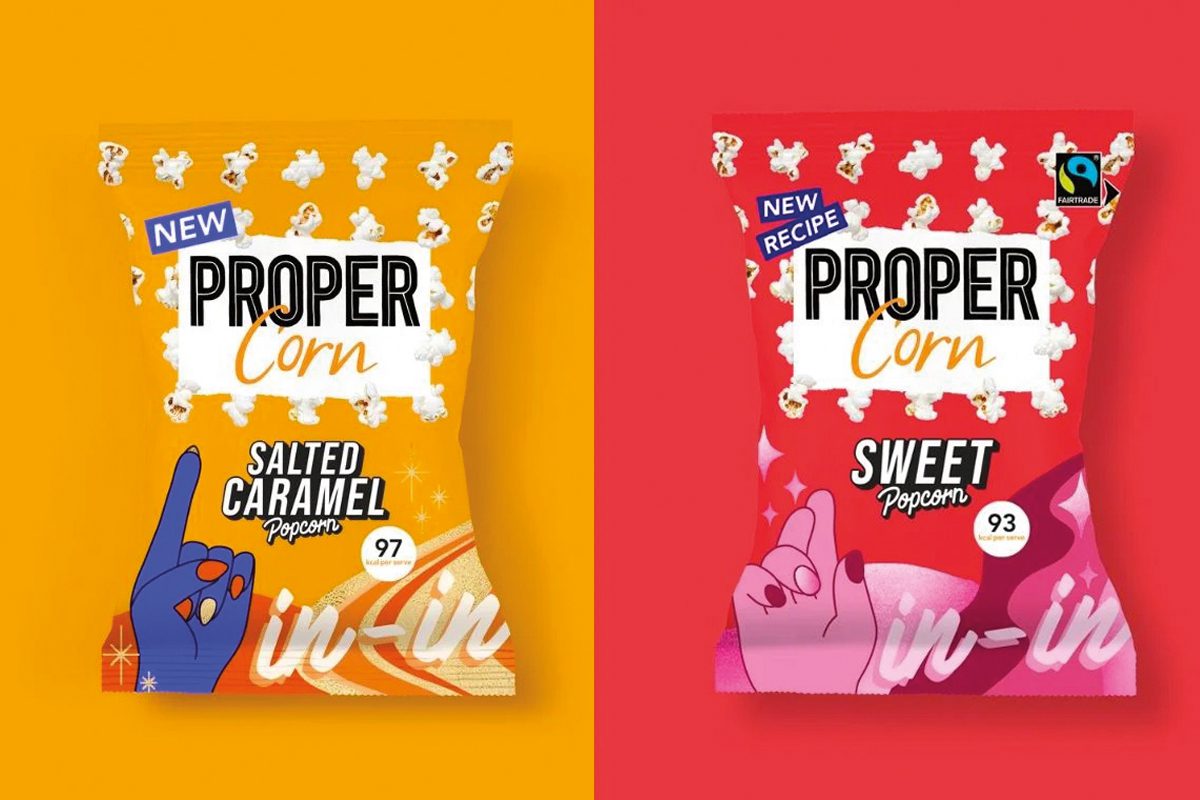 INDEPENDENT snack brand Proper has launched the Night-In popcorn range.
The new Propercorn salted caramel and sweet flavours aim to provide a healthier alternative for the big night in occasion.
Founder, Cassandra Stavrou, said: "With consumers now spending more time at home, there has been an increase in evening snacking moments.
"Sharing formats are more popular than ever, accounting for 66% of all popcorn sales.
"Health remains top of the agenda, however, with 60% of consumers continuing to prioritise healthier eating habits picked up during lockdown.
"With this in mind, Proper's Night-In range comes in at under 100 calories per serving."
Stavrou added that Propercorn's sharing range is in 10% growth and that the brand hopes to further capitalise on this trend, as consumers look for more health conscious, everyday treats and formats suitable for at-home sharing.
Both new varieties are available in 90g sharing bags with an RRP of £1.59.