Dumfries-based publican Peter Robertson launches new home-delivery app for retailers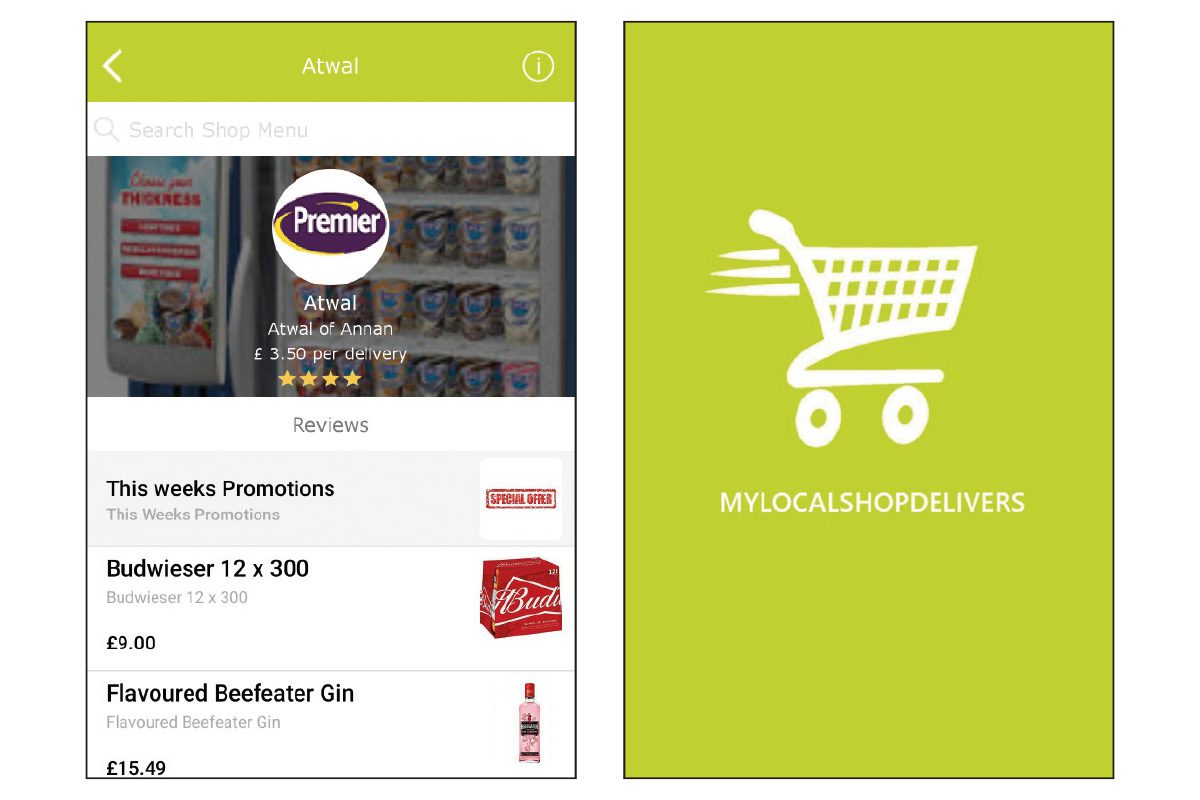 RETAIL delivery has been a hotbed of innovation in 2020 as app developers respond to a spike in demand for convenience store deliveries as a result of the Covid-19 pandemic.
It's a busy marketplace, but Dumfries-based publican Peter Robertson reckons his new app solution is the right fit for Scottish stores.
Robertson initially launched a delivery app – Booze2You – for his own business in July 2019, but has since decided to roll the concept out to retailers.
Developed with input from local retailers, his new My Local Shop Delivers app offers stores a delivery app solution available for a weekly flat fee of £15.
Robertson reckons his fee structure, which includes a 50 pence charge to consumers per order, offers retailers a fairer deal than his competitors.
"There are a lot of people out there that are doing percentages, so if they're getting £50, £60, £70 orders on the app – at 4% in on a £50 order that's £2 [commission], whereas ours is 50p," he said
If they want us to come and spend a day outside speaking to their customers to get them to download it we'll do that as well, no problem.
With a £15 flat rate, Robertson agreed that they key to maximising value for retailers is to ensure customers buy into the proposition.
To help retailers get customers using the app, Robertson said the My Local Shop Delivers team is happy to host launch events for stores and provide point-of-sale to facilitate easier downloads.
"We'll give retailers a printed QR code to put on their counter or on a window, that's no problem.
"If they want us to come and spend a day standing outside speaking to their customers to get them to download it we'll do that as well, no problem," he said.
From there, the process at the customer end is straight forward. Scanning a QR code displayed in store will direct smartphone users to a download for the app,which hosts a profile for their local store.
At the retailer end, sign-up consists of registering for the app online, setting a menu and opening times.
Card payments are facilitated by merchant services provider Zen Payments, meaning Robertson and his team do not need access to a retailer's banking.
In terms of support, Robertson said his firm takes a personal approach and urged retail customers to get in touch directly.
"There are two phone numbers we use, one is the office and one is my mobile. If someone has a problem and they want to phone up I am there. None of this sitting waiting for an email to come back, you can pick up the phone and phone me," he said.
On contracts, Robertson said retailers are free to cancel with one month's notice.
"The way it is, if people don't want to be with us they won't use it. So if you tie people into a long contract and it doesn't work for them, you're not going to build any relationship with that shop," he said.