Jisp MD Ilann Hepworth gives the rundown on what his platform can offer independents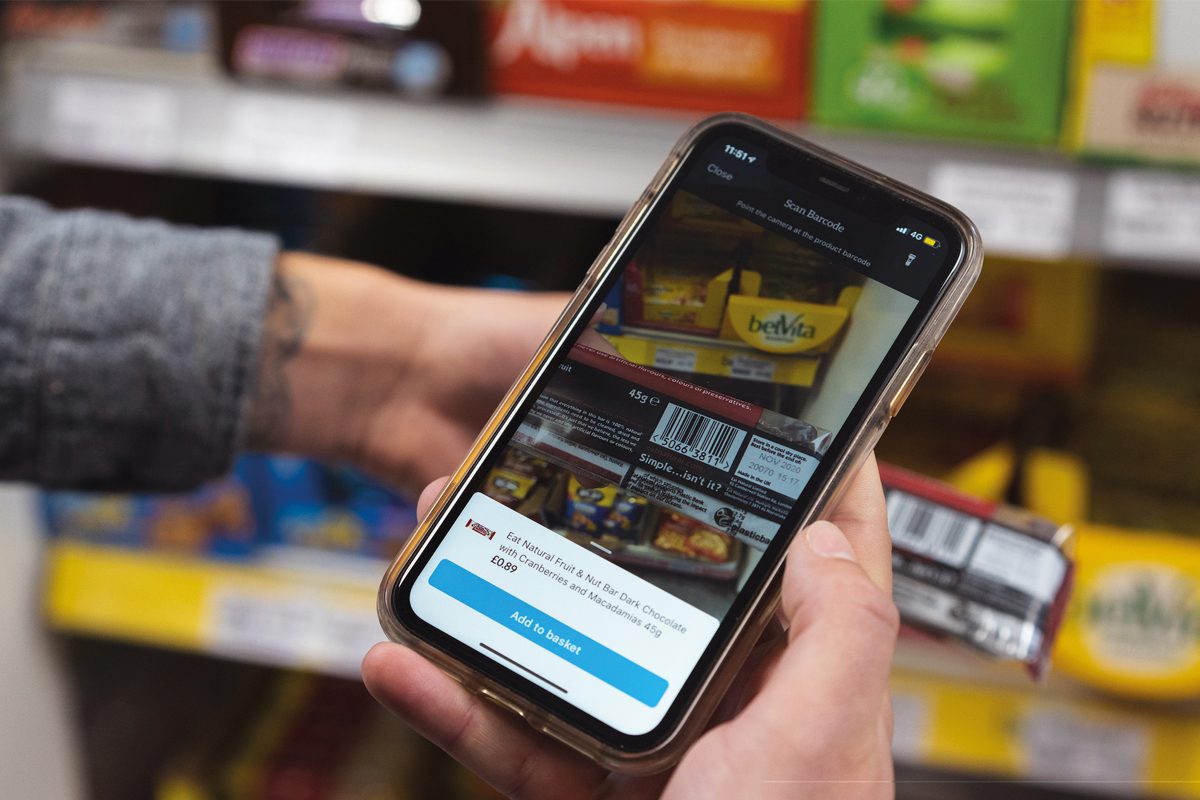 RETAIL technology was moving fast before the Covid-19 pandemic, and the ongoing crisis has only served to introduce more consumers to some of the tech solutions on offer.
Increasing demand for technical solutions might be good news for the multiples, with their big budgets and head office staff, but where does it leave the local retailer?
That's a question Ilann Hepworth, managing director of Jisp, said his brand has been looking to answer, by offering an app solution that will allow independents to compete with the big boys.
"We empathised with the smaller business owner. How are they going to make their own digital journey when they don't have the resources at hand that national grocers have?," he said.
Hepworth reckons the Jisp app offers an answer to that question, by giving retailers access to a suite of digital tools under their own bespoke branding.
Jisp does a lot. It offers click and collect, delivery, and scan and go services, as well as competitions for consumers and options for retailers to create loyalty schemes.
"If we were only about click and collect and home delivery, I would be extremely disappointed," said Hepworth.
"We wanted to bring something that was more than that – click and collect, home delivery, gameification, local store marketing, the ability for stores to generate their own offers, promotions, deals and e-vouchers, and deliver it all through a mobile-centric application owned by them."
Delivery on Jisp is controlled at the retailer end, with the app acting as a platform and marketing tool for the service. Retailers are able to issue their delivery drivers with a username and password which will give them access to a driver's app. Once the delivery is picked and driver assigned, customers can then track their order status in real time.
The scan and go option gives retailers the choice of allowing customers to barcode scan their shopping using their smartphone and settle their bill by scanning a QR code in store. Retailers can monitor what's been scanned through and perform basket checks if required.
Products offered on the app can be entered manually by the retailer or they can choose to supply Jisp with a till readout that should allow the app to populate a store's stock list.
How are they going to make their own digital journey when they don't have the resources at hand that the national grocers have?
The app also offers a raft of loyalty mechanics ranging from buy-one-get-one-free to specific discounts on basket spend.
For all that functionality, the set-up process takes less than one hour according to Hepworth.
Retailers signing up for Jisp are provided with a login to an online dashboard where they can update product listings for their store, generate vouchers, add promotions or create loyalty schemes for their customers, and choose the services they wish to offer.
At the consumer end, customers who visit the store are prompted to scan a QR code which will allow their phone to download the Jisp app and automatically link it to the store.
And to encourage engagement with the app when customers aren't making purchases, Jisp runs daily competitions offering users the chance to earn money off vouchers redeemable at a range of high street stores.
On the most crucial question for retailers, terms, Hepworth claimed the Jisp service is "98% cheaper than our nearest competitor" and has no minimum contract.
"The only margin that we take from the proposition is a service charge that we apply to the basket spend to the customer," he said.
"If the retailer is selling something for £1, they maintain 100% of that margin."
The only other fee, Hepworth said, is a flat-rate 30p applied to the funds transferred to retailers on a transaction-plus-three day basis.
"Every third day, if they've turned over £10,000 we charge them 30, or if they've turned over £1 we'll charge them 30p," he said.