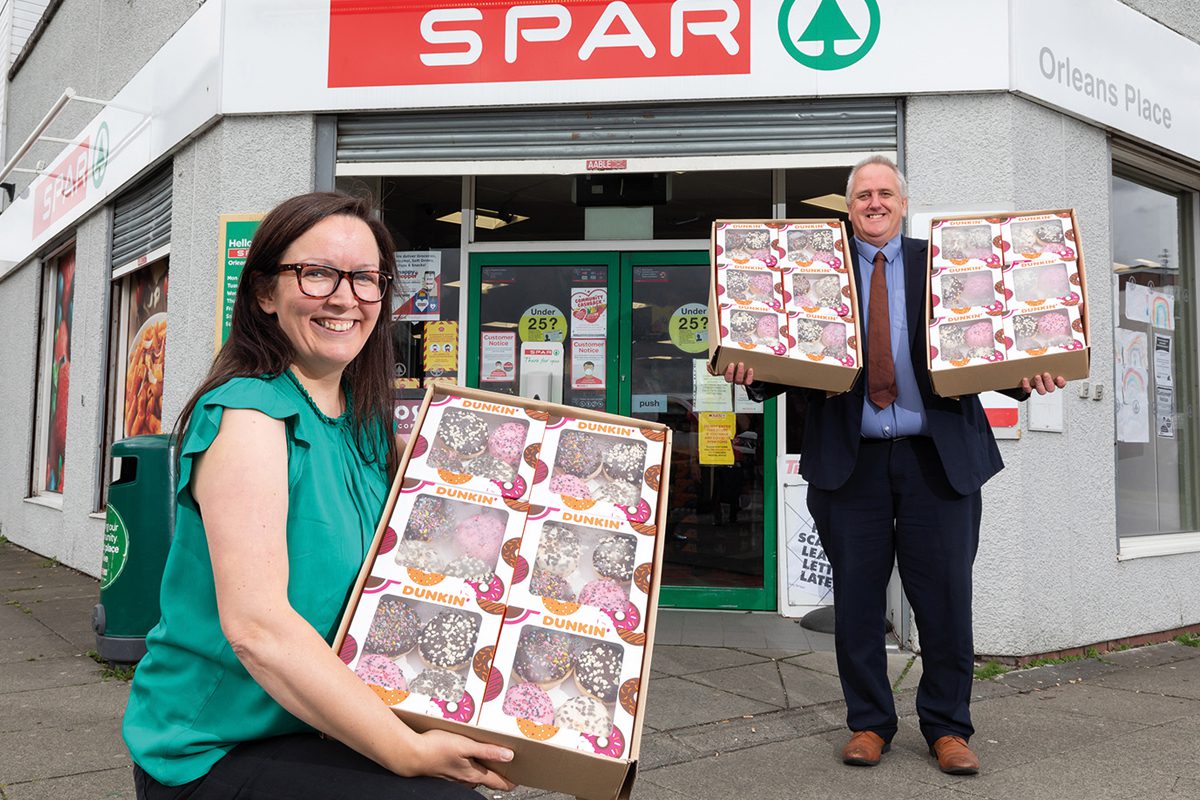 SPAR Scotland wholesaler CJ Lang has expanded its food-to-go offer, launching a raft of new products.
The Dundee-based wholesaler has launched six new products under the Spar own label brand and also added Dunkin' Donuts SKUs to its offer. New Spar own-label products include Spar Plain Porridge, Spar Apple & Cinnamon Porridge, Spar Ham & Cheese, and Spar Chicken & Stuffing sub rolls, as well as more dessert options.
The introduction of Dunkin' Donuts has expanded Spar Scotland's pre-packaged on-the-go range. Dunkin' SKUs will roll out to 64 company-owned stores across Scotland by the end of April 2021, with all remaining company-owned stores expected to stock the Dunkin' Donuts range by next summer.
Stephen Brown, head of food to go at CJ Lang said: "We are delighted to be working with another innovative international brand like Dunkin', adding to the stable of existing brands we work with and the multitude of Scottish based suppliers.
"As sole distributor for Dunkin' Donuts in Scotland at this time, we're really excited to be bringing this well-loved sweet treat to our customers.
"We have very ambitious plans to grow food to go within our Spar estate in Scotland.
"It is one of the fastest growing sectors of the eating out market and as a forward thinking convenience retailer we are making a huge investment to ensure we are at the forefront of this sector."