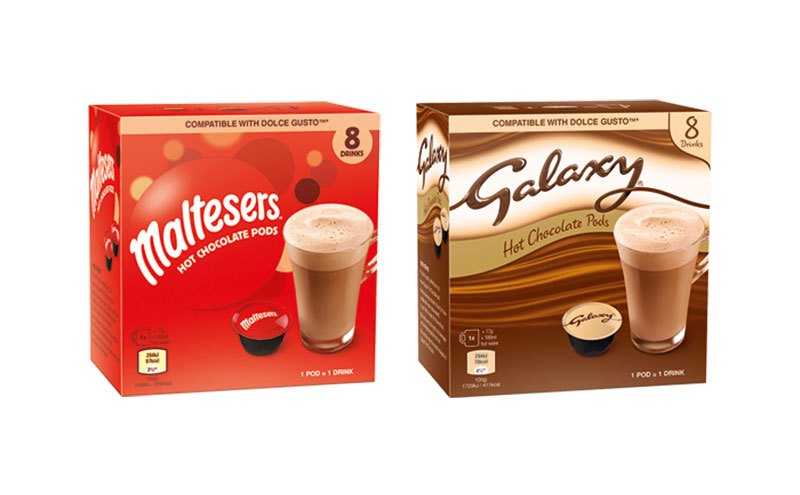 HOT chocolate pod growth is picking up steam in the UK, helped along by the increased household penetration of coffee pod machines.
According to Mintel figures provided by Mars Chocolate Drinks & Treats, almost one third of UK households own a coffee pod machine, and Kantar figures show hot chocolate pods growing at 5.2% year on year.
That's been good news for MCD&T, with the firm reporting 17% value sales growth for Galaxy Hot Chocolate Pods.
Michelle Frost, general sales manager at MCD&T said: "Pods have proven really popular with consumers and continue to show growth ahead of the category.
"This continued innovation within the category is not at the cost of other hot chocolate products, but is attracting new millennial customers to the category.
"We know that consumers are keen to recreate different and delicious hot beverages at home, and pods were the natural format extension for our branded range."