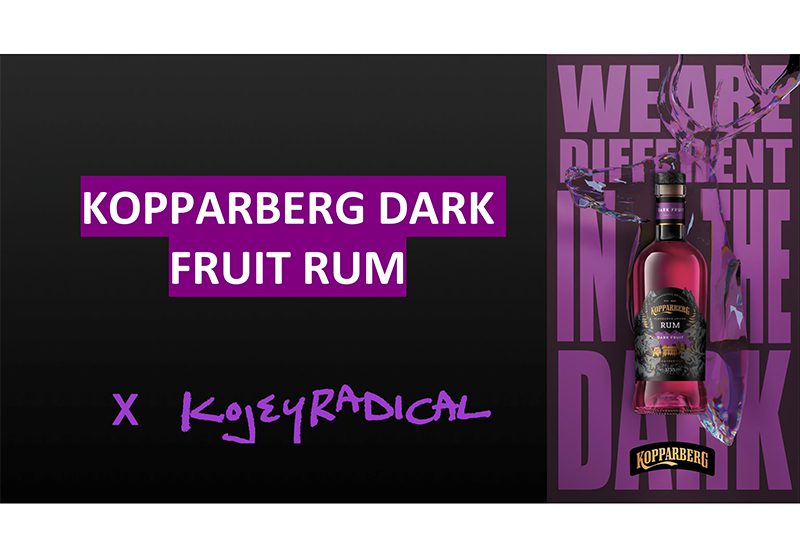 KOPPARBERG has embraced its darker side with its latest spirits launch.
Rolling out exclusively to Booker and Tesco from 1 September, Kopparberg Dark Fruit Spiced Rum is bottled at 37.5% ABV and infused with blackcurrant and blackberry flavours. Kopparberg Dark Fruit Spiced Rum is gluten free, suitable for vegans and the suggested serve is over ice, mixed with coke or diet coke and a wedge of lime.
The new SKU follows the launch of Kopparberg Cherry Spiced Rum in June.
To support the launch, Kopparberg has joined forces with East London rapper Kojey Radical to release 500 limited edition t-shirts. The t-shirts cost £30 each and Kopparberg will donate the proceeds from each sale to the Music Venue Trust.
Rob Salvesen, head of marketing at Kopparberg said: "Following the success of our Cherry Spiced Rum launch earlier this year, our new Dark Fruit variant allows existing and new Kopparberg Rum fans to discover a new way to enjoy the bold fruit flavours the brand is famous for.
"We are always looking for new ways to engage our customers and introduce the brand to new audiences – we were thrilled with the reception our fans had to our cherry variant, and the bold flavours of blackberry and blackcurrant and rum felt like a natural fit.
"Our partnership with Kojey Radical highlights the importance of supporting the night-time economy and late-night event spaces, now more than ever. We're delighted to offer our support to the Music Venue Trust at this crucial time and look forward to a time soon when we can all enjoy live music together again."