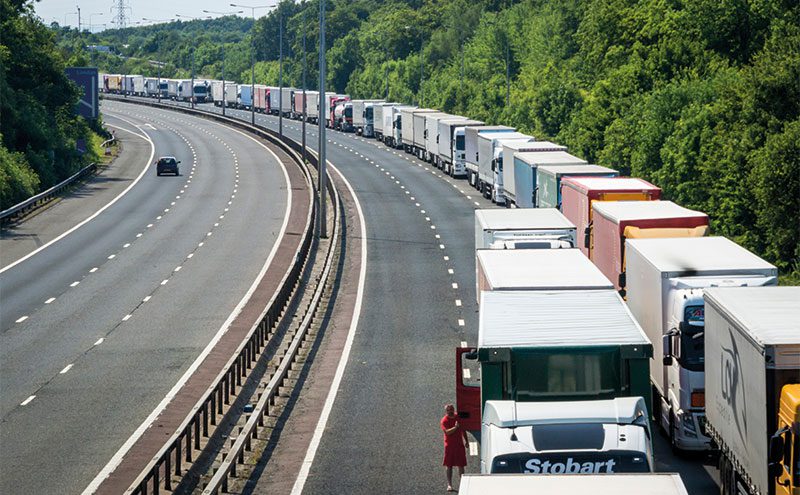 THE British Retail Consortium (BRC) has warned that a no-deal Brexit could see food prices soar, piling pressure on low-income families.
A new report from the BRC estimates that the average tariff on imported food would exceed 20% if the UK and EU fail to reach a tariff-free trade agreement before the end of 2020.
EU products, which are currently imported tariff free, represent 30% of all food eaten in the UK. Failure to reach a free-trade agreement would lead to a marked increase for many grocery staples imported from the EU. Examples highlighted by the BRC included beef mince, which would attract a 48% tariff, with oranges at 12% and 57% for cheddar cheese.
The 'Fair Deal For Consumers' report also warns that a no-deal outcome would put pressure on the grocery supply chain, with additional paperwork and VAT requirements increasing the likelihood of delays, reducing the shelf life of perishable food.
William Bain, the BRC's European policy advisor highlighted the crossings at Dover and the Eurotunnel at Folkestone as "the arteries and the veins" of Britain's European supply chain, warning that a blockage could cause major disruption.
"The way that Dover and Eurotunnel work, if your veins get blocked it affects the heart and the flow down the arteries so anything that causes disruption through those two ports and at Calais is going to lead to tailbacks and delays and we're dealing very often here with highly perishable products.
"Time spent in a truck waiting in a queue or time spent at the port perhaps having to relodge documents is time that the goods don't spend on the shelves, so it means the consumer doesn't get the best experience in terms of having the freshest products on the shelves," he said.
The clock is ticking on trade negotiations between the UK and the EU. To avoid a no-deal cliff, negotiators for the UK and EU must agree on a legal text by 31 October.