Fewer legislative barriers give e-cigarettes a leg up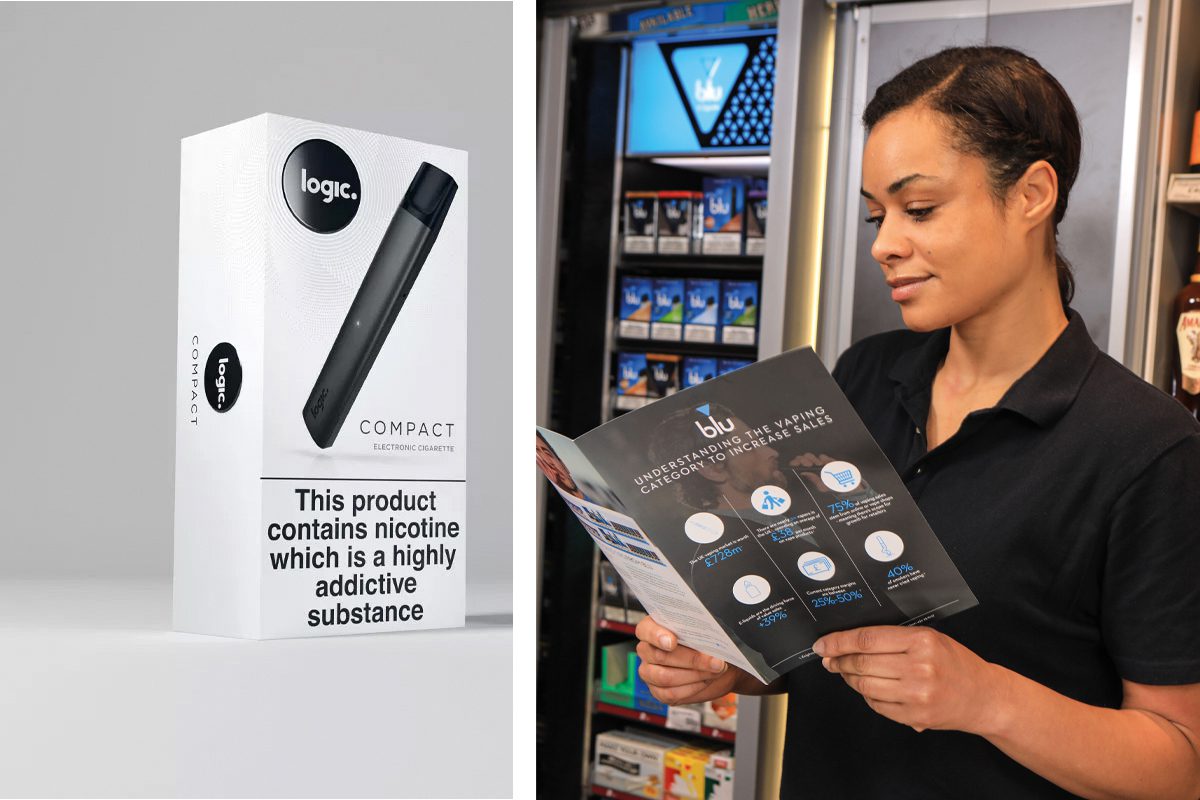 HAS there been a better time to get into vaping?
The menthol ban is just the latest in a line of legislative changes pushing consumers away from factory made cigarettes and towards alternative nicotine products. It's a landscape that invites conversations about vaping, with fertile ground for convenience retailers to grow their category sales.
Duncan Cunningham, UK corporate affairs director at Imperial Tobacco – the firm behind Blu – suggested c-store retailers are well positioned to snap up some sales with an offer that's bespoke to their channel.
"There is a big opportunity for convenience retailers to bridge the gap between the major supermarkets and experts within the vape channel by focusing on three key elements: range, availability, and education.
"The retailers who can offer their customers a strong range that's always available, alongside easy-to-understand, knowledgeable advice on the different products on offer, will be the ones that see customers returning again and again," he said.
To do this, Cunningham said there are a few simple steps retailers can take that should lead to an uptick in category sales, such as ensuring they display and promote vaping products in and around their stores, making use of POS and countertop units to "drive visibility."
"By creating attractive, well-organised displays, retailers can draw the eye of customers to certain products as soon as they enter the premises.
"This also makes it easier for retailers to engage shoppers in discussion about their nicotine needs," he said.
Ross Hennessy, sales vice president at JTI UK – the firm behind Logic – also recommended retailers boost visibility of vaping products in their store. Hennessy suggested there is an opportunity to take advantage of the category's more relaxed regulations as compared to cigarettes.
"Unlike tobacco, vaping products can be displayed anywhere in store, which can help the category stand out.
"Vaping products should be displayed anywhere in store, which can help the category stand out. Vaping products should be displayed prominently in store, in a clear and tidy display to ensure customers are aware of the choice and range available.
"Dynamic displays, eye-catching POS and countertop display units will help drive visibility and grab the attention of shoppers as soon as they walk through the door.
"Retailers are beginning to invest in shop-floor display units to showcase their vape range, which allows customers to browse what's on offer.
"This can help drive repeat custom as shoppers won't feel rushed at the counter and it helps them expand their knowledge of the different products available in your store," he said.
For those starting out in the vape category, Hennessy suggested scaling up the category in stages, while getting to know customer preferences along the way.
"For smaller stores and those looking to introduce vaping products for the first time, a countertop display solution is also a viable option to test consumer response to the introduction of the category.
"Retailers can then invest in a larger display behind the counter if they choose to expand," he said.
When it comes to choosing what to stock, Hennessy suggested retailers pay attention to the growing closed-tank subcategory. Offering consumers a fuss free vaping experience, closed-tank, or 'pod mods', are pre-filled cartridge solutions aimed at consumers looking for a convenient solution.
Hennessy said: "One clear trend over the past twelve months, which will continue to grow in popularity across 2020, is the rise of closed tank devices, or pod mods – now the fastest growing vaping segment in the UK."