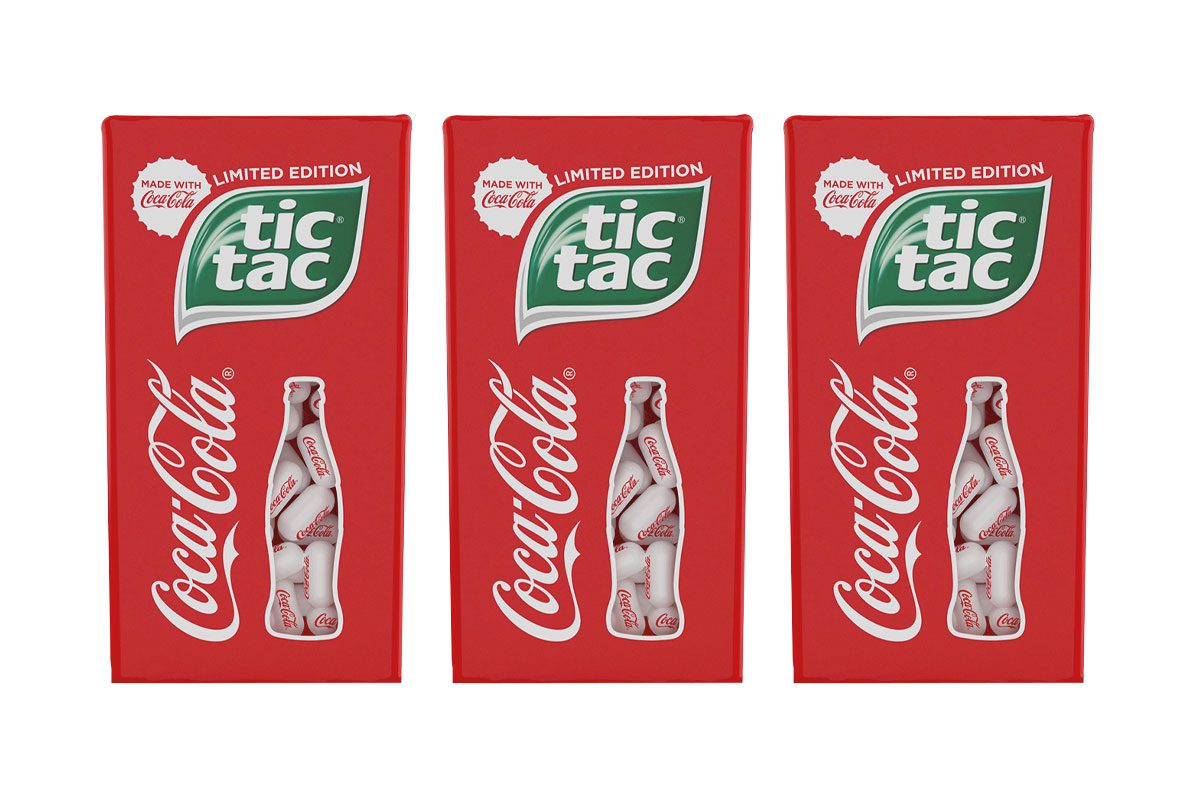 FERRERO has joined forces with Coca-Cola for the launch of a limited edition Tic Tac flavour.
Tic Tac Coca-Cola will be available to retailers across the UK throughout summer 2020. The limited-edition release is available in 18g, 49g and 98g packs priced at 62p, £1.41 and £2.70 respectively.
A spokesperson for Ferrero said: "Tic Tac Coca-Cola is the result of a unique collaboration between two iconic brands of the FMCG sector.
"Thanks to this collaboration, Tic Tac brings Coca-Cola into the sugar confectionery category, creating the first mint with the refreshment of Coca Cola. The special edition will be available in the next few months in more than 70 countries."