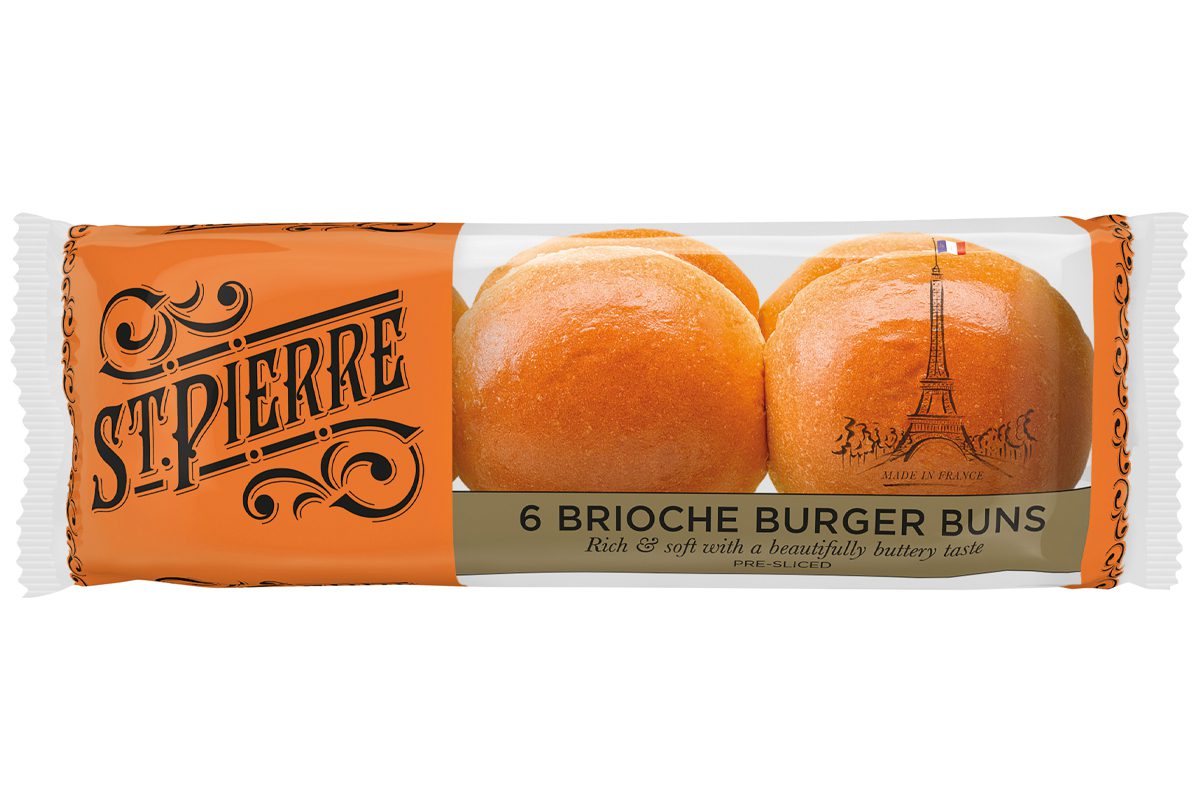 BRIOCHE burger brand St Pierre has a new look.
The brand has been subjected to a packaging revamp which highlight's its French heritage.
St Pierre's refresh concided with its launch into the multiple grocery channel with a national roll out in Tesco supermarket and Express stores scheduled for 4 May.
Paul Baker, founder of St Pierre Groupe said: "Like all dynamic brands, the time comes when evolution is required. For St Pierre, we wanted to celebrate our rich French heritage and this brand-new look does just that.
"Although these are difficult and unprecedented times, we feel fortunate to be able to provide more households with quality bread and bakery products."