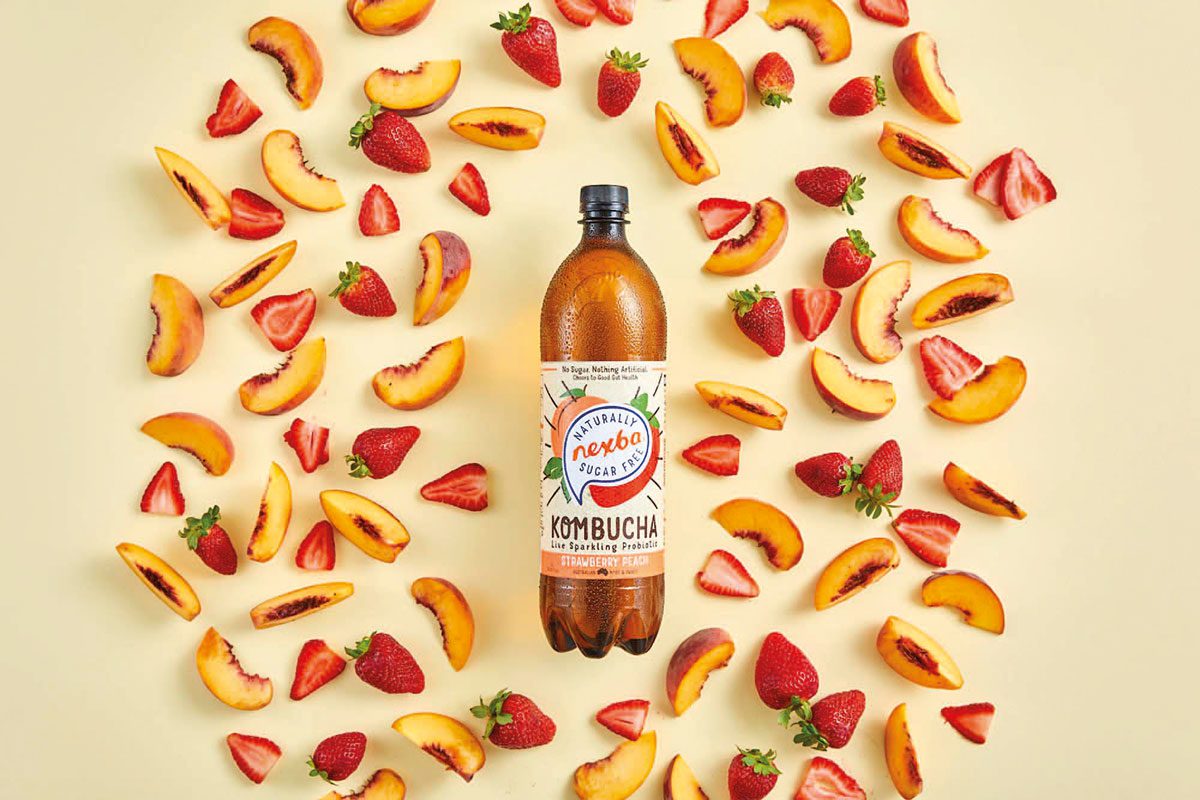 AUSTRALIAN sugar-free drinks brand, Nexba, has brought its range of Kombucha drinks to the UK.
Kombucha is a fermented tea drink designed to have a positive effect on the gut and support a healthy digestive system.
With no sugar, no artificial sweeteners, GMO free, no alcohol and just 0.2g carbohydrates per serving, Nexba's Kombucha is available in Strawberry & Peach, Elderflower & Lemon and Mixed Berry flavours.
A fourth flavour, Rose Lemonade, is in the pipeline.
The drink is produced using the globally patented Nexba Natural Sweetener Blend, which allows each drink to be completely sugar-free and free from artificial additives.
Six years in the making, Nexba Natural Sweetener Blend was created by Troy Douglas and Drew Bilbe with the aim of creating a natural, healthy drink that tasted just as good as the sugary or artificially sweetened ones.
A spokesperson said: "The hard work paid off and Nexba is now the number one naturally sugar free soft drinks brand in Australia, with the blend going into all of their delicious products."
Nexba made its first foray into the UK market with its range of Sparkling Mineral Waters.
The spokesperson added: "In 2019, Nexba removed over 1,000 tonnes of sugar from Australian diets, and expects to launch 21 products in the UK by the end of 2020."
Nexba Kombucha is sold in 1L bottles, retailing at £2.50 and in 4x330ml glass bottle packs with an RRP of £4.00.