Energy drinks are on a diet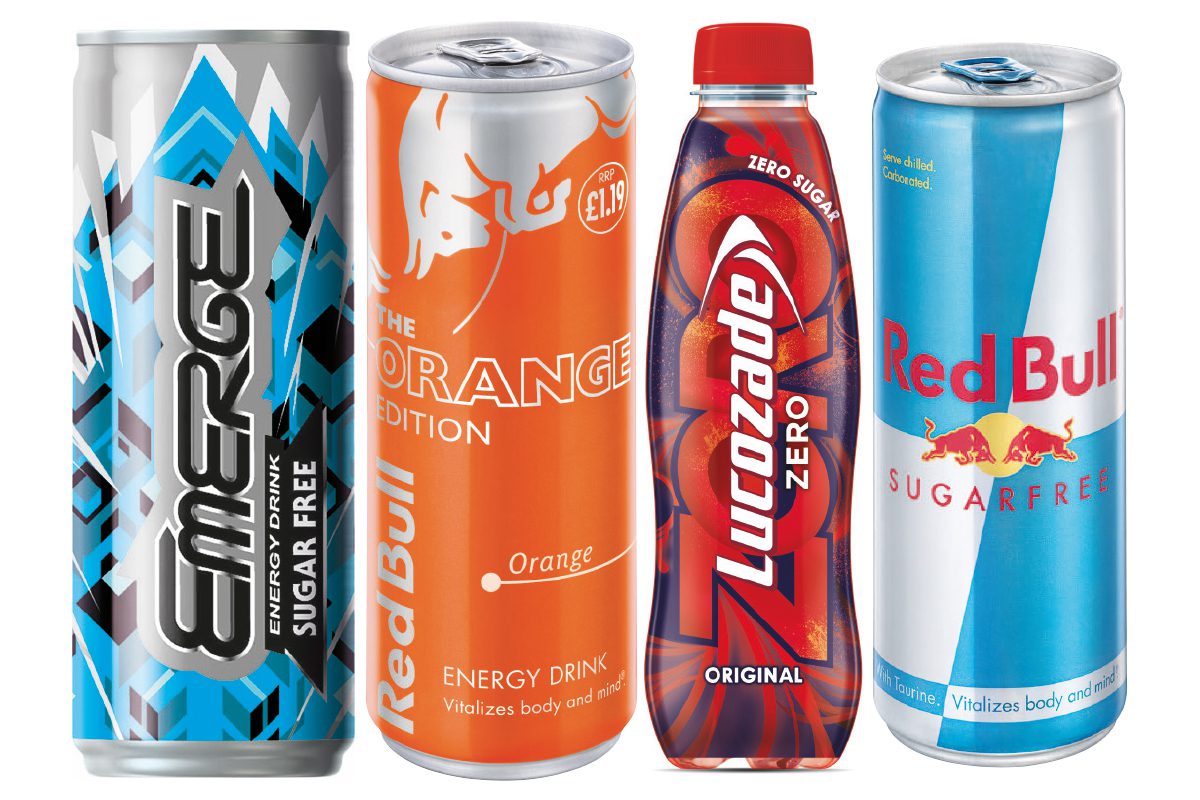 THE growth of energy drinks has been well documented.
But just because the category keeps growing, it doesn't mean retailers should get complacent – with trends changing as consumer tastes evolve.
Growth in lower sugar energy drinks is one trend that retailers really need to keep on top of, according to Lucozade Ribena Suntory (LRS).
Matt Gouldsmith, channel director for wholesale at LRS said: "We have seen a long-term trend towards energy drinks with lower sugar, as consumers become more interested in living healthier lifestyles.
"Shoppers' spending on zero and low-sugar drinks has increased by 33% and 29% respectively, showing just how important this segment of the market is.
"This is mirrored at the other end of the market with a decline in high-sugar drinks (with over 8g sugar per 100ml), which were down by 8% in the months following the sugar levy.
"Our category-leading reformulations mean Lucozade Energy contains less sugar, and our core brands are also available in very low or zero-sugar alternatives in the form of Lucozade Zero and Lucozade Sport Low Cal."
The importance of low-sugar energy was also stressed by James Logan, commercial director at Refresco UK.
"Sales of diet/no added sugar (NAS) drinks are gathering pace, showing strong growth of 12%.
12%

Sales of diet and no-added sugar drinks are showing growth of 12%.

20%

Diet and no-added sugar variants in functional energy are growing by 20%, with more volume growth than regular products.
– Refresco
"Retailers should ensure they include these in their ranges especially in functional energy where NAS/diet are growing by 20% and delivering more actual volume growth than regular products (four million litres vs 3.7m litres)."
Logan added that health-conscious consumers would also look for products that offered natural alternatives to functional energy.
He suggested retailers consider stocking Emerge Zero, which contains natural sugars but with none added, to appeal to that market.
Red Bull has also seen increased demand for its sugar-free range – and not just across the core range of Red Bull and Red Bull Sugarfree.
Mark Bell, strategy and planning manager at Red Bull UK, said that there was also a "growing market" for flavoured energy drinks.
"One of the latest innovations for the brand is Red Bull Coconut Berry Edition, which launched in February 2019.
"This introduction aims to remove one of the key barriers of trial in energy drinks – taste.
"It offers the energy boost of Red Bull with the flavour of coconut and is available in both energy and sugar-free variants (250ml), priced respectively at £1.29 and £1.25 per can," he said.
This was echoed by Gouldsmith of LRS, who said that energy drink flavours were key to bringing new shoppers into the category.
"The Lucozade Energy flavours range has already contributed a significant £72m worth of sales to the energy category, showing just how important it is for retailers to carry a diverse selection of flavours in their chillers.
"Two of the brand's latest launches have been successful in building on this trend, with Lucozade Energy Apple Blast and Lucozade Energy Watermelon and Strawberry Cooler now worth over £11m combined."
But while innovation and NPD helps bring in new shoppers, it can complicate the task for retailers when it comes time to merchandise the soft drinks chiller.
Rich Fisher, category development manager at Red Bull UK, suggested that retailers would do well to assign space based on value sales.
"Shoppers only see products within a 1.3m breadth. Vertical blocking helps shoppers to easily find the product they are looking for," he said.
James Logan from Refresco advised retailers to ensure that they also stock a "good value option" alongside premium brands.
"It is important to have a significant presence in the chiller as energy drinks are one of the best performing sub-categories and are consumed throughout the day," he said.