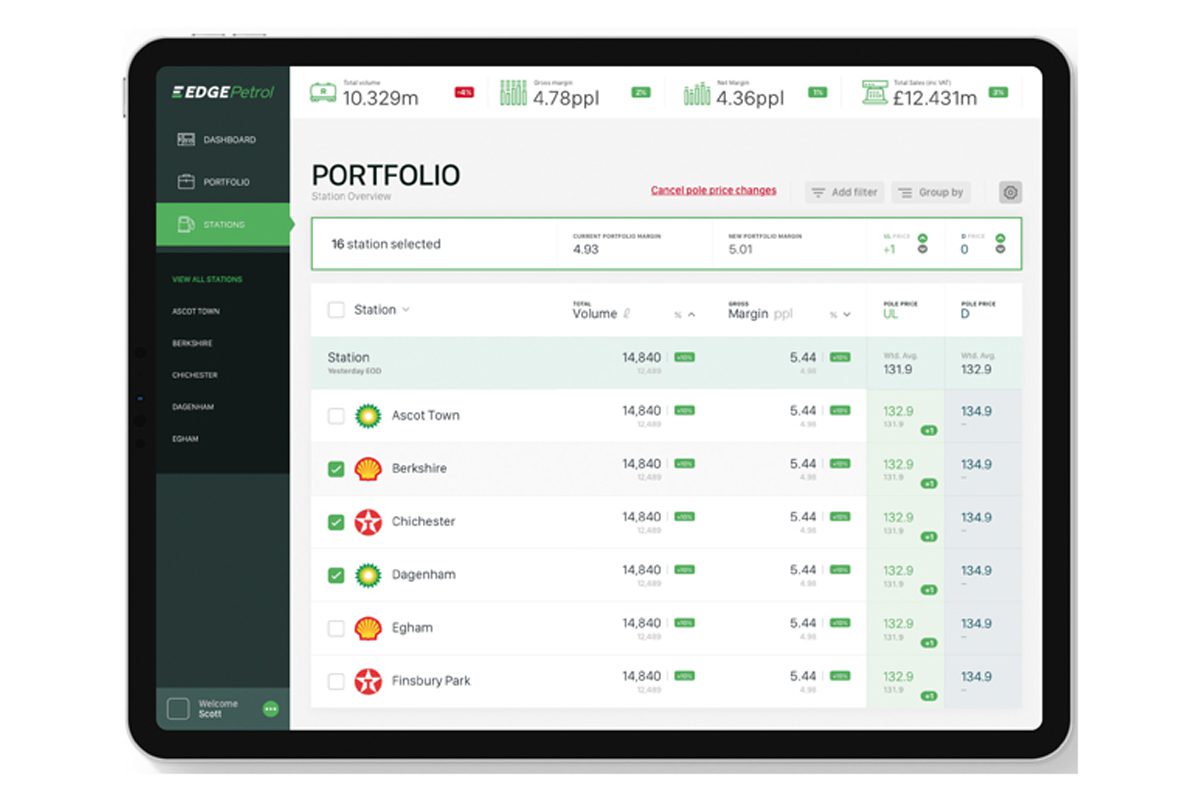 FORECOURT software provider EdgePetrol is offering retailers the chance to try its margin tracking package for three months, free of charge.
The firm launched the offer as it announced its software can now be integrated with all major EPOS systems across the UK and Ireland, as well as major back office, fuel suppliers, wet stock managers, and competitor pricing providers.
EdgePetrol's software works by tracking the wholesale price of fuel at a forecourt across multiple deliveries and then altering the margin accordingly. The software also allows retailers to view live volumes and profits alongside competitor pricing, as well as the live impact of fuel cards and bunkering commissions.
Gideon Carroll, chief executive at EdgePetrol said: "We are incredibly proud to have reached this milestone.
"These successful integrations are allowing us to bring incredible benefits to the UK and Irish forecourt markets.
"Our hard work has been matched by that of our partners, including CBE, HTEC, Orbis Tech, Henderson Technology, Suresite and Station Master to name a few.
"We are looking forward to welcoming retailers on board for three months and beyond."