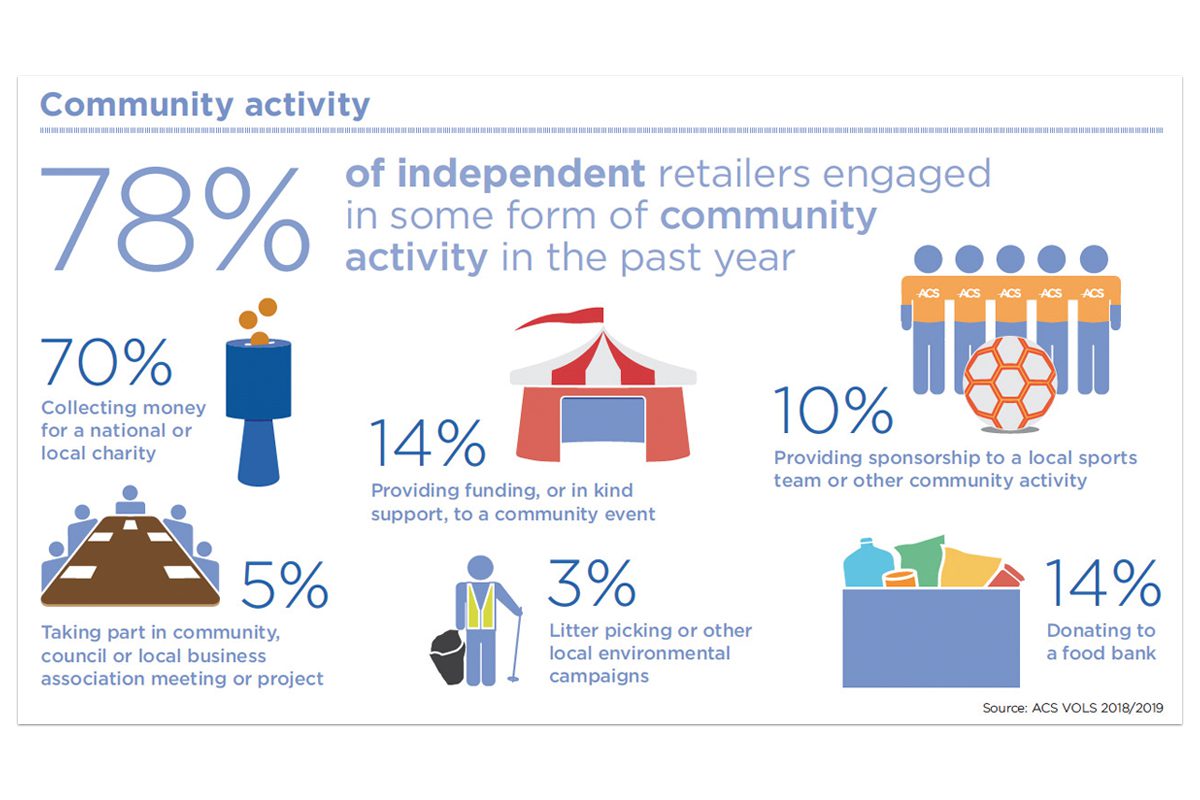 THE annual Local Shop Report from the Association of Convenience Stores has highlighted the importance of c-stores amid turbulent conditions for retail.
The report found that Scotland has the second highest rate of stores per head, with 4,973 across the country.
These stores prove absolutely crucial to some shoppers, with more than a quarter of convenience store customers visiting their local shop every day.
78% of independent retailers engaged in some form of community activity in the last year, and convenience stores ranked third after cafes and pubs for having a 'positive impact in reducing loneliness.'
As well as providing a community hub, independent retailers have been keen to improve the in-store experience for their customers.
The report found that c-store retailers have invested £633m in the last year on improving their stores and extending the range of services available to customers, with the biggest spend on refrigeration and in-store lighting.
But there may be trouble on the horizon. The ACS report found that many c-stores could find themselves in a precarious position in the event of a no-deal Brexit.
23% of independent retailers said they do not have any additional space in their store, so would be unable to stockpile in the event of potential Brexit shortages.
James Lowman, chief executive of ACS, said: "The vast majority of stores in the convenience sector do not have direct control over their supply chain, so will be significantly affected in the event of disruption as a result of no deal.
"Convenience stores have a unique reach into every community, so it's absolutely essential that the regular delivery and supply of products to our sector is maintained in the event of disruption as a result of no deal."