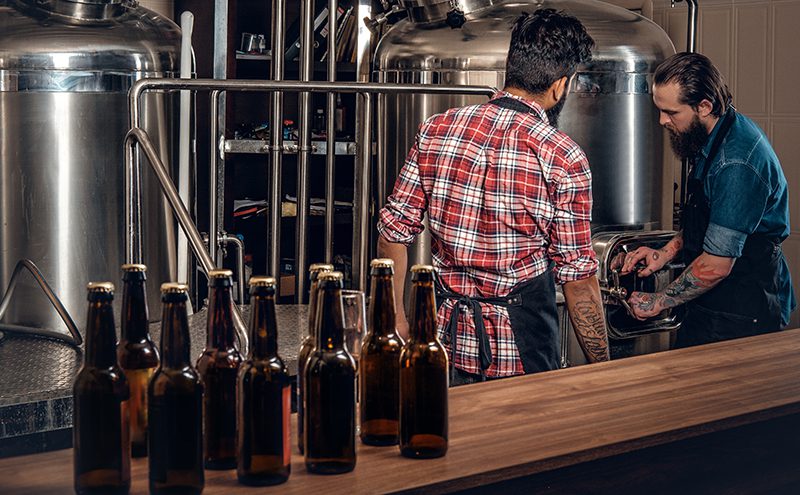 SCOTLAND'S independent brewing sector could face disaster under the government's proposed regulations for a deposit return scheme.
Independent brewers have warned that the cost and complexity of DRS could make selling cans and bottles uneconomical for smaller firms when the scheme goes live.
The criticism of the scheme follows a 25 September meeting held between brewers and Zero Waste Scotland, at which a number of independent brewers voiced their concerns.
Dave Lannigan of Ride Brewing, a small independent brewery based in Glasgow, said current DRS proposals will have major consequences for his business.
"I'm going to have to stop selling cans in Scotland, that's going to happen," he said.
"At the meeting, I said: 'There is a good chance this is going to end our businesses.'
"They said: 'It's not going to be that bad.'
"They're not listening to us."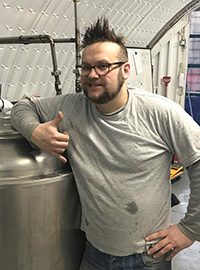 Ride Brewing is a small operation; Lannigan is the only full-time member of staff.
Since launching his business in 2014, the brewer has been active in supporting charitable organisations. He is currently working with Glasgow City Council to offer work experience for those with learning disabilities or autistic spectrum conditions, through the local authority's Supported Employment programme.
Lannigan said that when deposit return was first announced, he was supportive, but cannot see how he can continue to sell packaged products in Scotland under the current proposals.
"The funny thing is, my canning line was fully funded by Zero Waste Scotland. My cans are now going to have to go to England and I'll go back to just keg and cask in Scotland," he said.
"There seems to be a fundamental misunderstanding from Zero Waste Scotland on how the drinks industry works."
Jo Stewart, co-founder of Edinburgh-based Stewart Brewing, agreed that DRS could make it tough for fledgling Scottish breweries. For her business, which was founded in 2004, Stewart said while the brewery would be able to cope, DRS would still present major challenges.
"I can see a massive impact on our business," she said.
"One concern is there is no consideration into products that are going into wholesalers or into multiple retailers that will then enter both markets – Scotland and the wider UK.
"The onus will be on us as producers to say what SKUs are going south of the border and what is going north.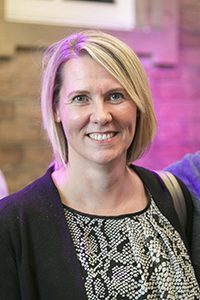 "That's really difficult to do and it adds a huge amount of admin onto the process. We can't send two separate SKUs, it's just not workable.
"There seems to be a fundamental misunderstanding from Zero Waste Scotland on how the drinks industry works."
At Loch Lomond Brewery, owner Fiona MacEachern also suggested Zero Waste Scotland lacks understanding of how the policy could harm brewers.
"It became apparent very early on [at the meeting] that the scheme had taken very little advice from small producers or their representatives and that the attitude was very much of a dictatorial exercise.
"The [current proposals] will hit small beer producers hard and in some cases kill their companies.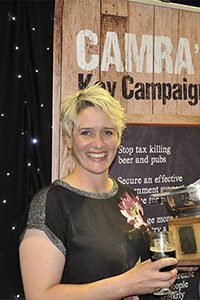 "An additional 20p to be charged through the wholesale–retail supply chain increases our debtor book potentially by 20% or more, which make cash flow concerns a serious worry or indeed fatal to some businesses.
"Wholesale and retail margins will either need to change or, more likely, they will need to see the producer take a hit, or the overall cost of goods to the consumer will go up.
"Of course larger producers can help mitigate against the latter, ensuring a diminishing offering to Scottish consumers as small producers are priced out of the market.
"We feel that this legislation is being rushed through and that the government and Zero Waste Scotland are not listening to small business. In fact, they are doing their level best not to engage with us at all," she said
Lack of engagement was also highlighted by James Calder, chief executive of the Society of Independent Brewers (SIBA), which represents around 60 Scottish brewers.
Calder said that he has asked to meet with Roseanna Cunningham MSP, Scottish Government cabinet secretary for Environment – whose brief includes DRS –  and heard "absolutely nothing from her."
Calder added that while SIBA has had discussions with Zero Waste Scotland over the last 18 months, the organisation was denied a spot on the Scottish Government's DRS Implementation Advisory Group (IAG), the top forum for industry engagement on deposit return.
The SIBA chief executive also warned that current DRS proposals could have a major impact on consumer choice, as his members from the rest of the UK would be unlikely to continue supplying Scotland.
"If you're an English, Welsh or Northern Irish producer, you will also need to be compliant with the regulations. So these brewers simply won't bother and will not take their products to the Scottish market," he said.
Jill Farrell, chief operating officer, Zero Waste Scotland, said: "Deposit return schemes have already proven very successful internationally, and in every single scheme they are producer-led.
"Deposit return is an example of extended producer responsibility, whereby producers are responsible for the packaging that their products are sold in.
"Zero Waste Scotland, together with the Scottish Manufacturing Advisory Service, organised a dedicated event for small producers on 25 September as part of our engagement work with industry, because we recognise that small producers, such as micro breweries, are a Scottish economic success story and an important stakeholder.
"Scotland Food and Drink, which incorporates The Brewers Association of Scotland, also attended.
"We understand that elements of the scheme will mean changes and will require the co-ordinated efforts of industry.
"Representatives of the brewing industry are part of key working groups, have been invited to one-to-one meetings and been contacted directly as part of our ongoing engagement programme.
"We have also agreed, following [the 23 September] meeting, to meet with the SIBA board to discuss matters affecting their membership in further detail.
"By working together we can all reap the environmental benefits of a world class deposit return scheme for Scotland."
A Scottish Government spokesperson said: "We believe Scotland's deposit return scheme could help us recycle more than 90% of single-use drinks containers placed on the market, which is well in excess of what is being recovered through existing collection arrangements. 
"Whilst we recognise that our plans for implementation of the scheme are ambitious, our climate change commitments mean there is no time to waste.
"In addition to the DRS Implementation Advisory Group, we, along with Zero Waste Scotland, continue to take forward a wide range of engagement to inform our implementation activity."
• For more on deposit return, see our interview with DRS programme manager David Barnes
• Updated in line with print edition, 7 November 2019.