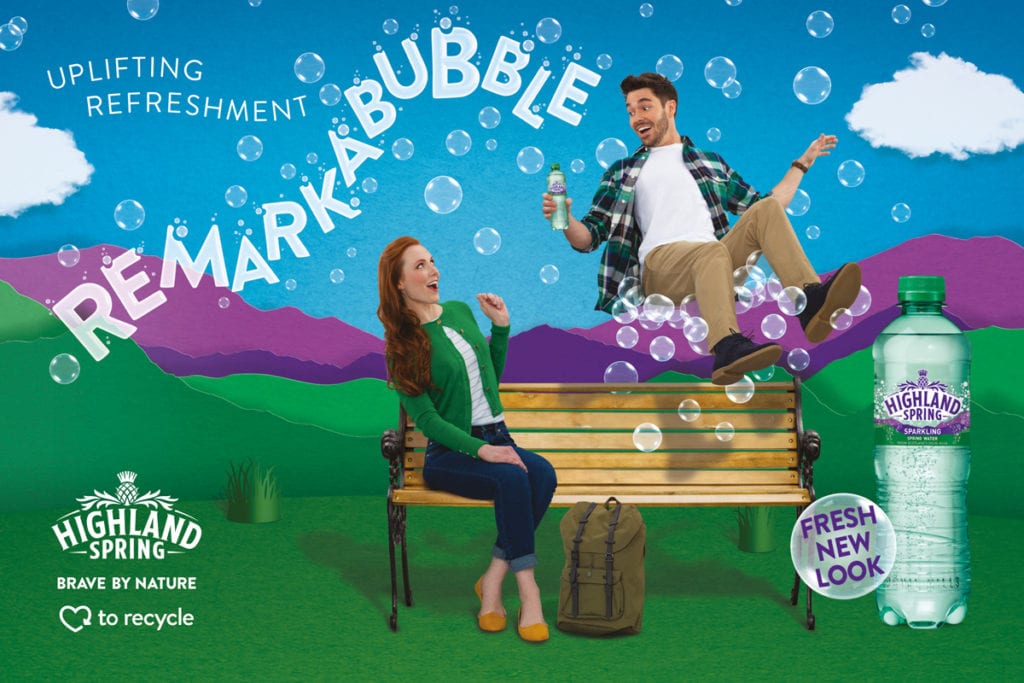 HIGHLAND Spring has announced its biggest ever investment in sparkling water.
The Perthshire-based producer plans to invest £1m in sparkling water, including a new 'Remarkabubble' campaign.
Highland Spring's multi-channel campaign includes national outdoor advertising, digital and social media support as well as PR activity.
The outdoor media activity has been planned for sites close to convenience outlets across the UK.
Carol Saunders, head of marketing at Highland Spring Group, said: "Our major new 'Remarkabubble' campaign celebrates the role that sparkling water plays in elevating the everyday hydration experience to make it a refreshing treat.
"Far from sitting on the sidelines of the soft drinks category, sparkling water has major potential for growth."