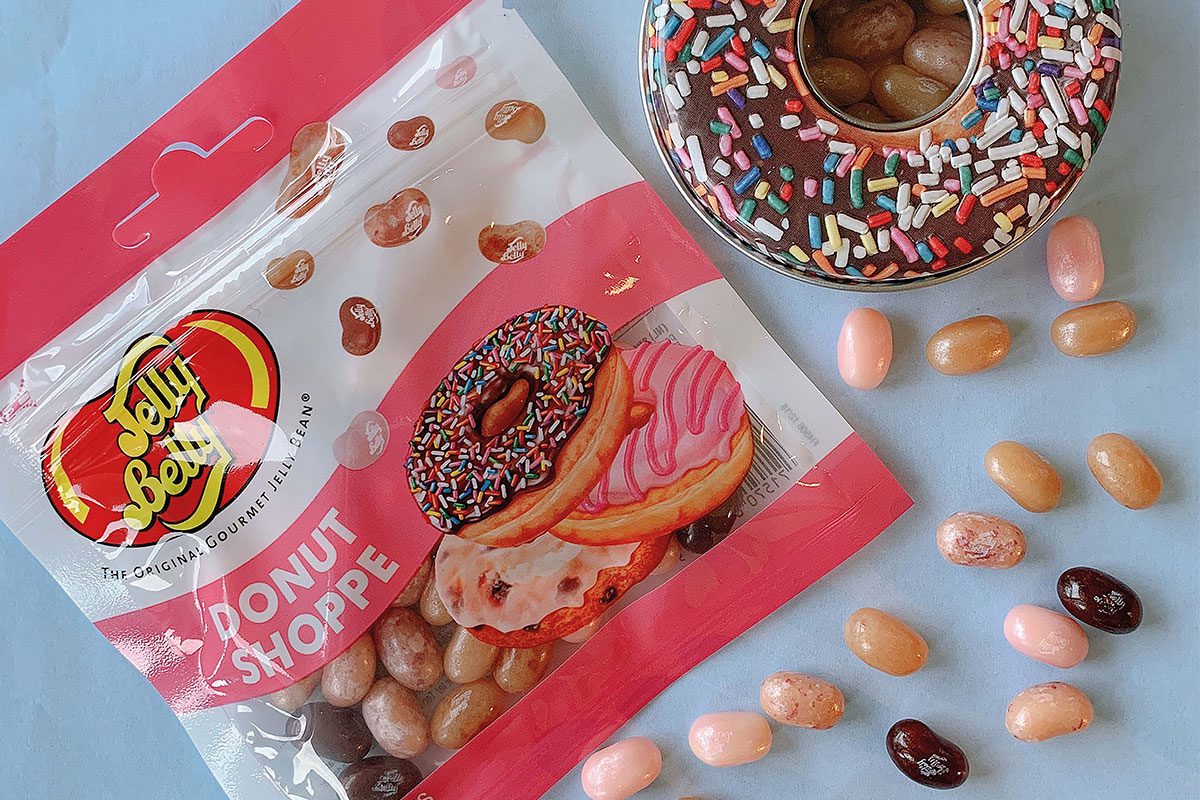 DOUGHNUTS are experiencing a surge in popularity at the moment, with their photogenic qualities making them Instagram-friendly and shareable on social media.
The Jelly Belly Candy Company is hoping to capitalise on some of that popularity with the launch of its new flavour of jelly beans: Donut Shoppe Mix.
The mix contains five doughnut-inspired flavours which include Glazed, Apple Filled, Chocolate Glazed, Strawberry Iced and Blueberry Cake.
As well as traditional hanging bags, the Donut Shoppe range is also available in a 28g Donut Tin, which has an RRP of £3.20.
The bags have an RRP of £2.50.